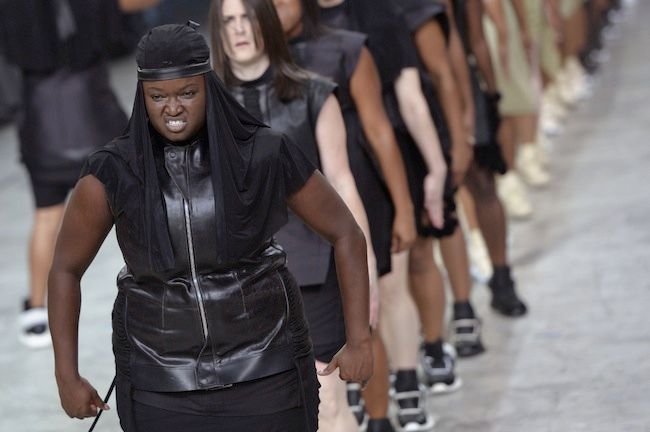 Rick Owens Spring 2014 RTW
Lack of diversity on the runways has long been the elephant in the room when it comes to high fashion, with discussions reaching a fever pitch recently after white models were used for 87% of the looks at New York Fashion Week last month. Designer Rick Owens confronted that elephant head on when he showed his Spring 2014 Ready-To-Wear collection at Paris Fashion Week today. Instead of hiring models, Owens recruited four American college step teams — the Zetas, Washington Divas, Soul Steppers and Momentums- for a multi-cultural show of all shapes and sizes to showcase his clothes. Performing a stomping step routine, the designer utilized the four separate groups by dressing them in solid black, white, tan, or gray. Snarls on their faces, with wild hair and a frenetic energy, his draped, layered, and hooded pieces were a mash-up of dark sensibilities and martial arts influences.
The spectacle lit up social media, and not just because the simple, minimalist clothes were brilliant executions of the designers chic, high-fashion urban-ninja aesthetic. With runways the whitest they've been in decades, Owens' use of various minorities was a gamble, and one that ultimately paid off handsomely as his show is the most talked about of the month. It was a stark demonstration in league with other recent statements made by fashion insiders; namely activist and former model Bethann Hardison, who recently sent open letters alleging blatant racism in the industry to the respective governing bodies of fashion weeks in New York, London, Milan and Paris. Along with supermodels Iman and Naomi Campbell, Hardison is pushing for more diverse runways through a social media campaign called 'Balance Diversity,' in which they specifically call out designers on their use of models of color:
"Eyes are on an industry that season after season watches fashion design houses consistently use ... one or no models of color. No matter the intention, the result is racism," said their open letter to the Council of Fashion Designers of America.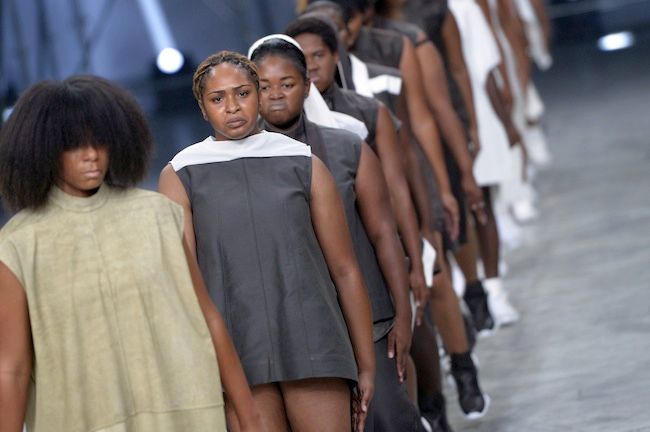 Rick Owens Spring 2014 RTW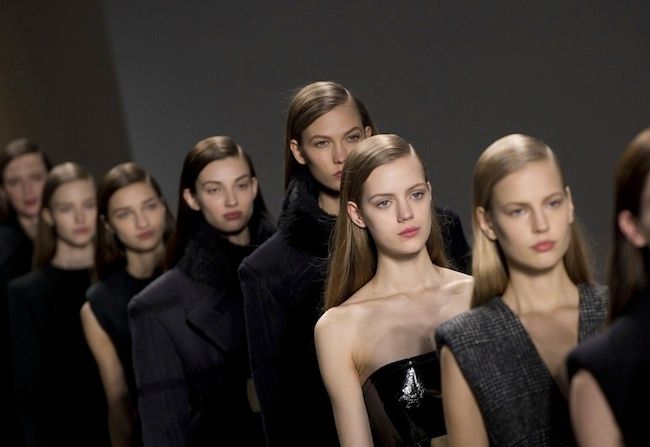 Calvin Klein Fall 2013
Many shows at New York Fashion Week this season leaned heavily towards a blonde, Germanic look for casting. Asian models have also become trendy for the few minority slots that are available, as many designers wish to appeal to the growing luxury market in Asia. While many Black models are being used for advertising campaigns, they are still a rarity at on the catwalk; take Joan Smalls, for example, who was one of the faces of Versace last season but was not cast in their most recent runway show.
There have been small upticks in diversity as social media catches wind of these glaring discrepancies; Calvin Klein, for example, increased its use of Black models from zero to six this season. But tastemakers Christian Dior and Chanel did not cast any, and luxury brand Céline, a favorite of Kanye West, has not used a Black model in a runway show since Phoebe Philo became the lead designer in 2009. That amounts to not one model of color used in the 259 looks shown in eight runway shows. Rick Owens used four models of color in his Spring 2012 RTW collection: three Black and one Asian, and three Black models again for his Spring show last season. His most recent show is certainly a step in the right direction.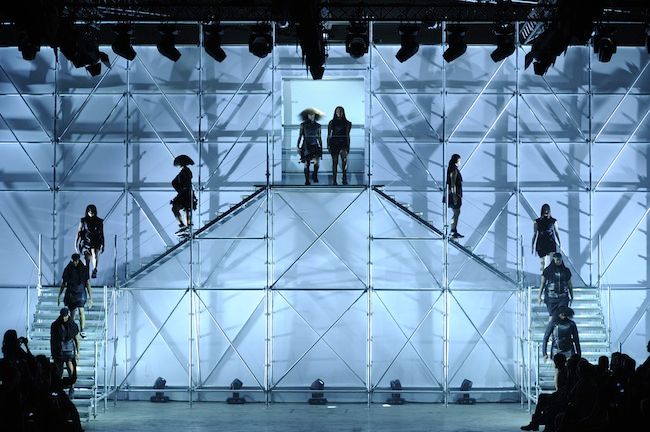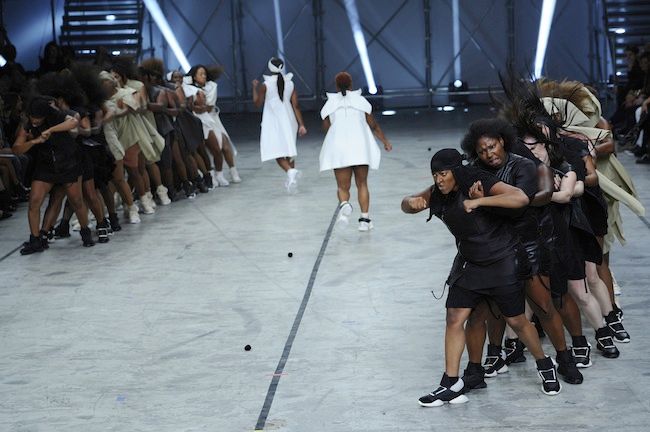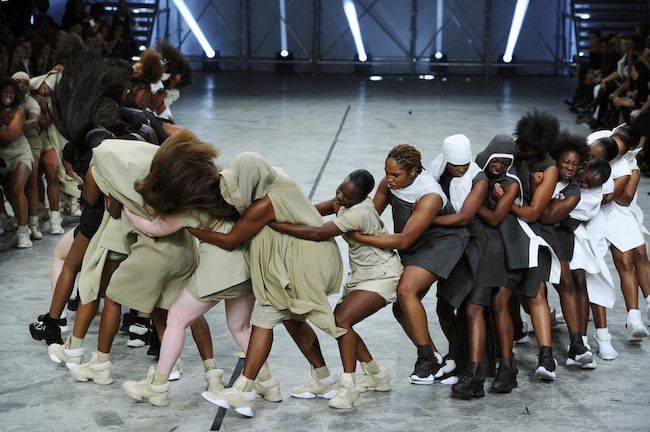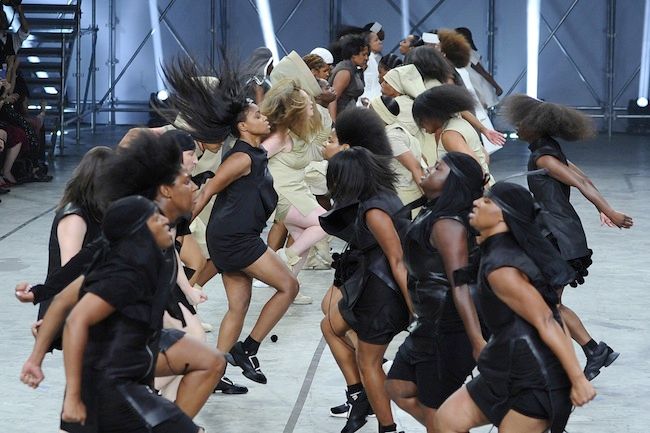 To watch video of the show, click here and here.
To read more about Beth Hardison and 'Balance Diversity,' click here, here, and here.