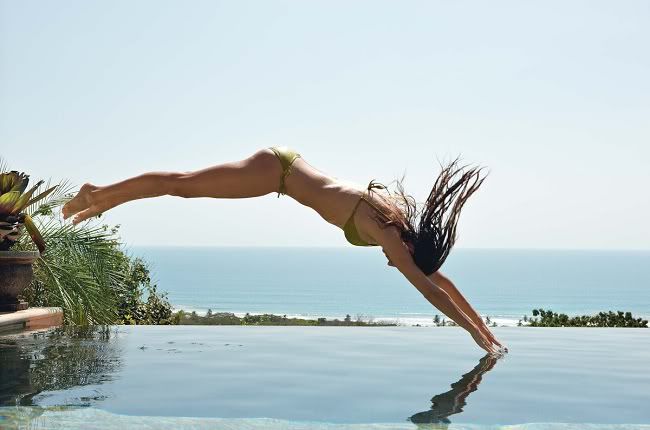 Dive in.
It's easy to dislike supermodel Gisele Bundchen. She would appear to have it all:
a hot husband
,
adorable baby
,
stellar career
,
and
oodles of money. But Fridays are about love, not hate, and
Vogue's most recent spread
on Mrs. Brady, entitled
Earth Mother
, is both lovely and quiet is in its presentation of one of the most famous faces in the industry. We get a glimpse of a likeable, fresh-faced young woman in these images, instead of the distant,
polished Glamazon
we're so used to seeing. Who knew that inside the Victoria's Secret model was a gentle new mother in her natural habitat, a still-athletic (versus simply sexy) Brazilian on the beach, or -yeah- a
supermodel
doing yoga.
You didn't really fool me with that one,
Vogue
.
Stay Happy.