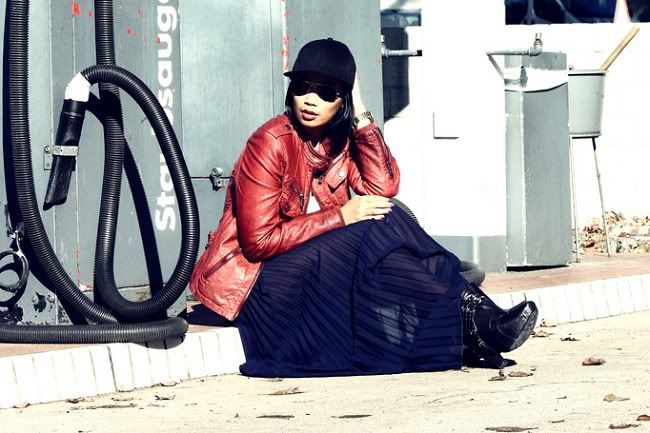 Mode Junkie
Streetwear has long appreciated girls in fitted baseball caps
,
expensive designer urbanwear
and sneakers, but a new trend that I've begun to see just peeking itself out of the blogosphere is the interesting pairing of a casual baseball cap with relaxed and simple separates; one that is to me at least, a prime example of how fashion can occasionally throw caution to the wind and come up with an inherently silly yet workable trend. At first glance, baseball caps with smart trousers, colorful sweaters, and sockless loafers seems to reminisce third grade when you wore, well,
loafers with pants and sweaters... and caps
. However, when styled with pieces with sharp, clean lines that are classic and mature, baseball caps really
do
have a sort of youthful charm about them.
They jazz up an outfit in a preppy, '
I-just-threw-thiss-on
kind of way. So far, I've really only seen them in editorials, with a trickle down effect to the fashion bloggers:
Mode Junkie
was a unique blend of casual novelty and glam in her cloth cap and chiffon maxi skirt, and
Carolina
from
Fashion Squad
channeled her inner male in an androgynous blend of baseball fitted and varsity-inspired trenchcoat. The close-up pictures of her look appear boyish, with the hat and jacket seemingly one a high-school jock but wear; as you zoom out, however, we see the trench actually has a more adult cut than a letterman jacket, and is paired with a high-end clutch and masculine watch for a cool, funky, and sophisticated outfit.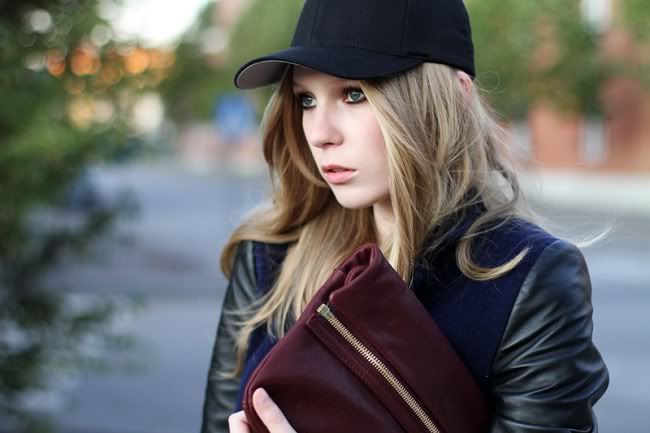 Fashion Squad
There are some very easy rules to ensure you don't look like you're either five years old or a soccer mom in high-waist jeans once you throw your cap on. Androgyny is key for this casual accessory: try pairing a cloth cap with a nice pair of fitted trousers, cigarette pants, or even skinny jeans with a sweater and tailored jacket for a sophisticated on-the-go look. Silhouettes should be refined, straightforward, and most of all, easy, as overly designed items or ones with 3-D construction like ruffles or flares will clash with the understated nature of the hat.
A fun alternative to the preppy version is to go hippie dippie chic, with streetwear brands thrown haphazardly on with
prairie skirts
, Chuck Taylors, and military jackets
like this
(just switch out the fedora for a fitted hat). Urban Outfitters has a great selection
of baseball caps
and
hats
, with some of my favorites being
this
burgundy cord snapback, $20,
this
lightweight canvas cap, $20, and
this
rugged red hat from
Obey
, $28.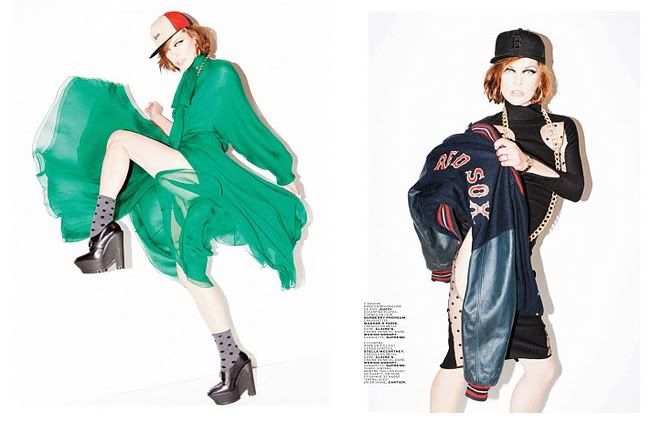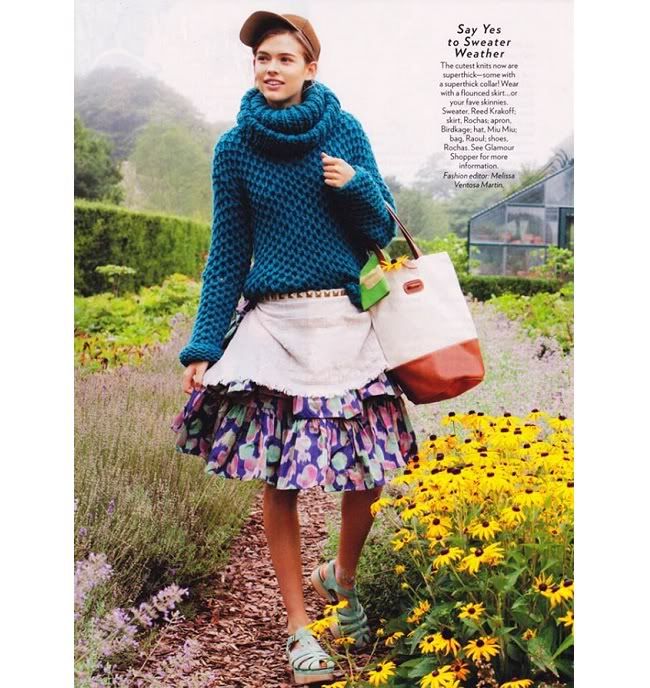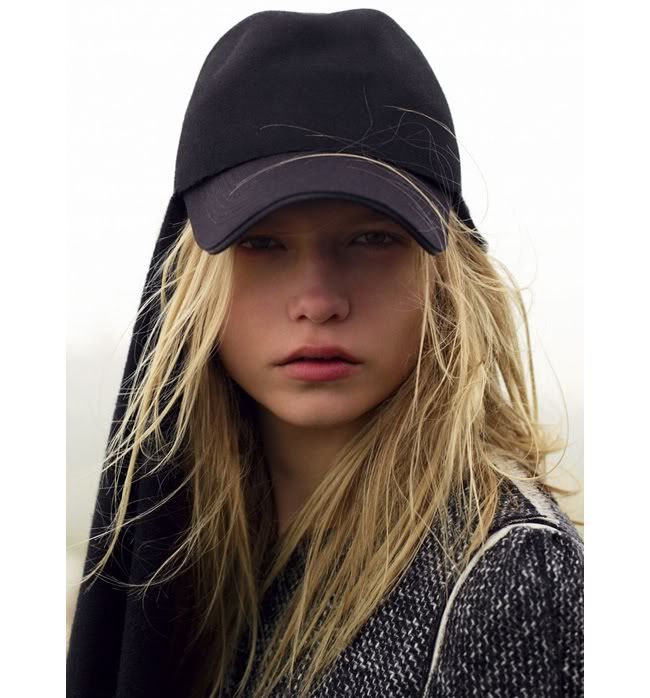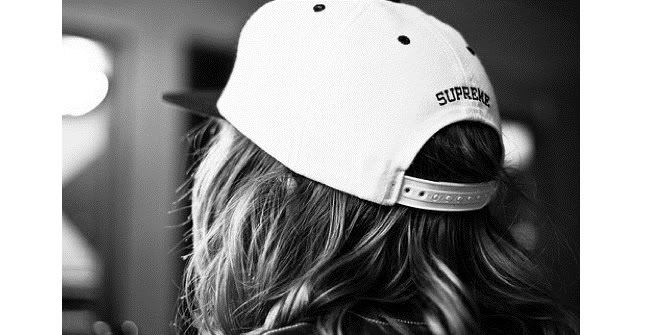 some images via
Le Fashion
and
The Glamourai