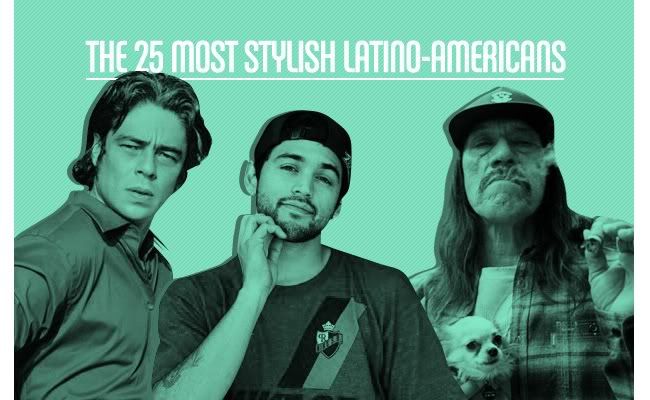 September is almost over, but Hispanic Heritage Month is going full strong until October 15, and in honor of it,
Complex Magazine
recently ran a pretty cool piece on '
The 25 Most Stylish Latino-Americans
.' I personally wasn't all that partial to the list, which was a shade too contemporary and included at least three skateboarders who all dressed similarly (along with Kid Cudi, who might as well be a skater), as well as other questionable entries like
Juelz Santana and Jim Jones
.
Menswear can be tough to rank, as, to a certain extent, it's basically all just tops, bottoms, and jackets. To truly have personal style as a man is to have more than designer labels or a well-cut fit, to have a certain swagger, a certain
je nais se quoi
, and, more often than not, an eye for accessories. Where this list was good, it was very, very good, with entries like Desi Arnaz and Benicio del Toro delivering on all points that really make a man stand out in a crowd. The following are my personal favorites in the order that they were ranked by the magazine, and today's
Thursday Style Icon
s.
1.
Desi Arnaz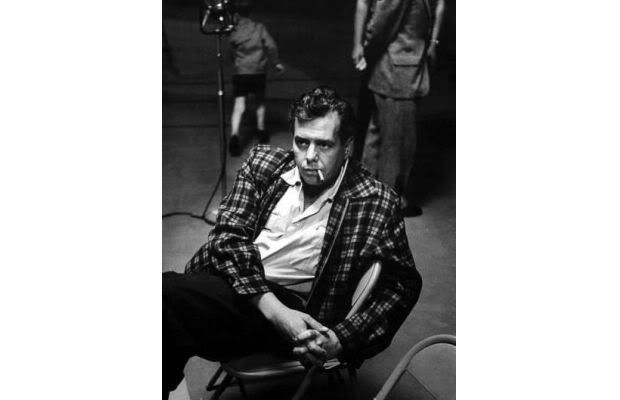 Heritage: Cuban
Hustle: Actor

Desi Arnaz had no choice to be slick — what are you really supposed to do when you're the grandson of one of Bacardi's founders? The hard-working Arnaz had an extensive showbiz career before I Love Lucy, but it was his effortlessness in a suit and judicious use of the bowtie on-screen that put him on the pop culture map. If Desi were a menswear blogger, you'd all have some 'splaining to do.
2.
Lazaro Hernandez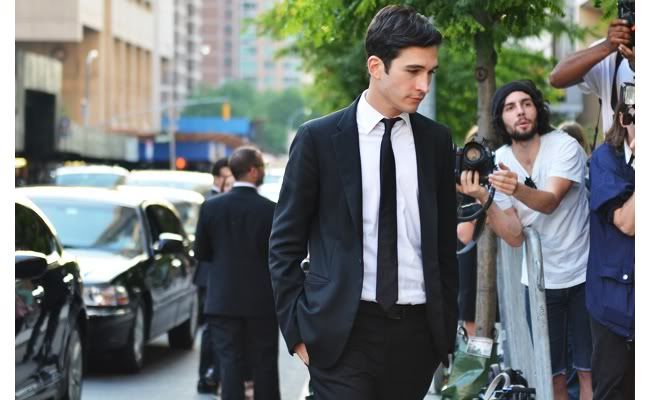 Heritage: Cuban
Hustle: Fashion Designer, Proenza Schouler

As legend would have it, this half of the Proenza Schouler team had a fortuitous encounter with Anna Wintour on a plane (not that kind of fortuitous encounter) that indirectly kickstarted his career in fashion. Sure, we'd be nervous if we were pouring our heart out to the editor of Vogue on a cocktail napkin, but we'd also imagine that our classic casual look would make her think we were destined to be a star. Maybe Anna did notice that Lazaro has a way of making jeans and a tee look classy, all things considered — a phone call that got Lazaro a job at Michael Kors came soon after.
4.
Hector Lavoe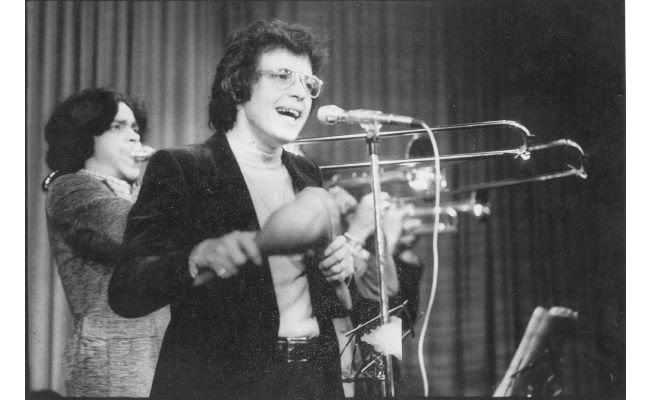 Heritage: Puerto Rican
Hustle: Musician

Hector Lavoe was at one point basically up there with grandma and Jesus in the minds of most Puerto Ricans, and still is for many. The man they called The Voice was a focal point for the explosion of Latin music in New York City in the late '60s and early '70s, and his signature shades are dwarfed in power only by his love of a good pinky ring.
7.
Big Daddy Kane
(who I had no idea was Latino, go figure)
Heritage: Puerto Rican
Hustle: Rapper

Talking about Kane's influence on rap is a waste of breath: you either know the legacy or you're V-Nasty. Kane's compound syllable flows are influential to this day, but also worth noting is his undeniable influence on hip hop style. The sexed-up player/gangster bathed in gold is all Kane all day. Who else do you know could appear wearing nothing but chains, a flat top, and animal print briefs and still be intimidating?
8.
Benicio Del Toro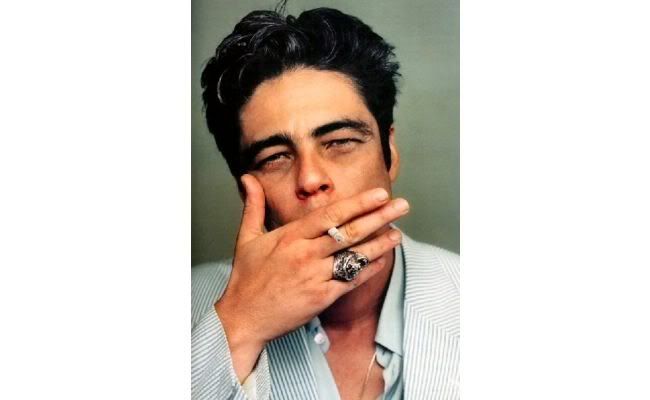 Heritage: Puerto Rican
Hustle: Actor

This Oscar winner is the living embodiment of a handsome devil, bringing the kind of intensity to his film roles that makes it seem totally normal that he recently became a father after a fling with Rod Stewart's daughter last year: the ladies love this guy. We love Benicio because he cleans up like you wouldn't believe on the red carpet, especially in comparison to the way he looked in the landmark Ché.
10.
Danny Trejo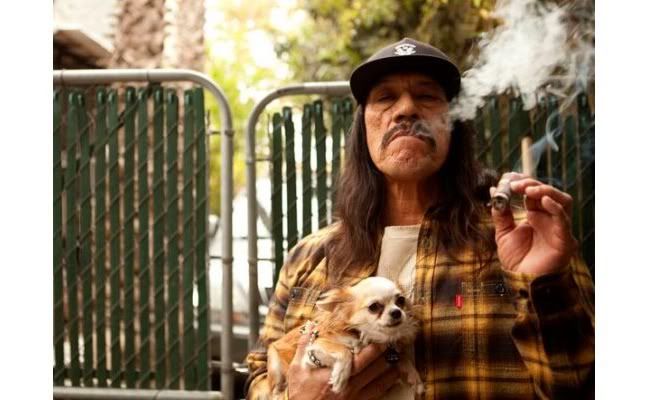 Heritage: Mexican
Hustle: Actor

Whether in a Supreme Starter hat on the cover of Sneeze or pulled-together in a suit at a movie premiere, Danny gets major points for proving that the clothes don't make the man: if you're cool enough, you can manage to look solid in anything stylists and movie roles throw at you. Also, he is motherfucking Machete. Case closed.
17.
Carlos Bocanegra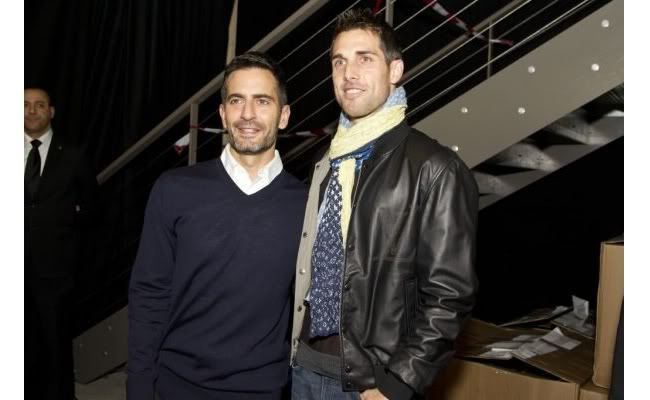 Heritage: Mexican
Hustle: Soccer Player, Scottish Premier League Rangers, and U.S. National Team Captain

Soccer players seem to just get it a little more than most other athletes when it comes to looking good off the field. The international influence, perhaps? Bocanegra's sense of style isn't earth-shattering, but it's hard to deny that the dude knows how to put himself together. Here he is stunting with designer Marc Jacobs. And if we're being honest, we kind of just dig it when a sportsman can knot a tie properly. It's the little things.
18.
Tony Alva & Stacy Peralta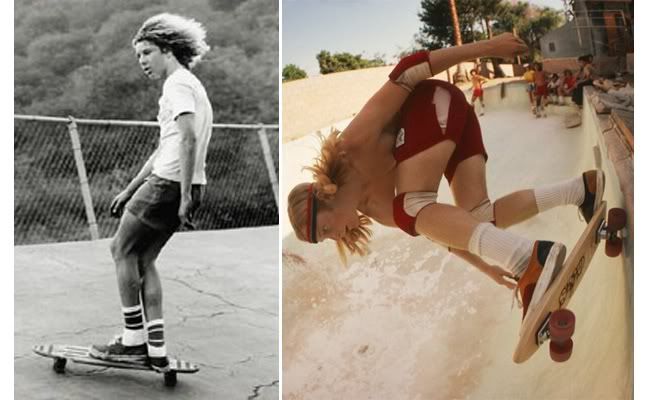 Heritage: Mexican
Hustle: Skateboarders

The universe of skateboarding might have never come to be had Tony and Stacy not been around. From their roots surfing to the way they revolutionized skateboarding by taking advantage of empty SoCal pools, their unmistakable style played a huge role in kickstarting skate culture.