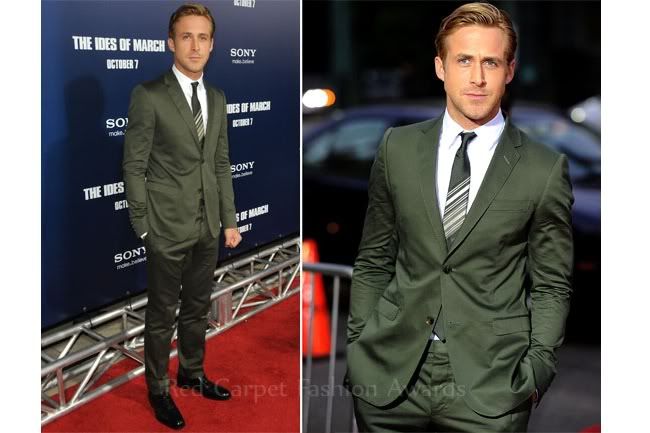 Gucci, Gucci
Welp. Is there
anything
better than Ryan Gosling in this uniquely colored Gucci suit on a Friday afternoon?
I think not.
The bona fide leading man wore this swoon-worthy forest green number in L.A. to the Tuesday premiere of his new movie,
The Ides of March
, also starring George Clooney. Opting for this color, instead of a basic navy or black, really made his blue eyes pop and turned him a star on the red carpet that night. Do I smell an approaching trend?
Stay Happy.
image via
Red Carpet Fashion Awards