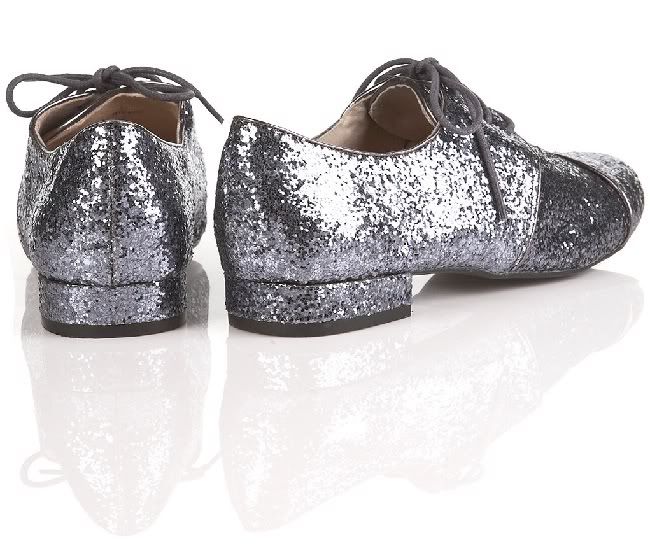 VENUS Glitter Lace Up Brogues
...and your little dog, too.
I
adore
these glittery brogues
from TopShop. They are so wonderfully
Wizard of Oz
, don't you think? Glinda the Good Witch and all that. Two questions, however: one, are they worth $60? And two... where on EARTH would I wear them?
They're completely rad, though.