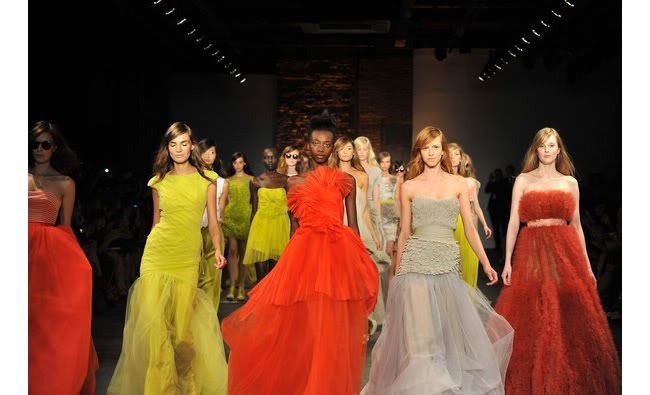 Christian Siriano Spring/Summer 2012
As longtime readers may know, I'm not exactly a fan of fashion week. (I know, I know... revoke my fashion blogger card
this instant
!) I think the way that fashion cycles six months to a full year ahead is
silly and rather ridiculous
, and I tend to
not
cover full collections when they're shown. I prefer to do trend watches as they come around, because I feel like it's more useful to you guys.
However.
I do make exceptions when I come across a line that I feel is, well, exceptional, like
Rachel Zoe's Fall 2011 RTW
,
Paul Smith's Fall RTW
, and
Donna Karan's Pre-Fall 2011
collections. In the midst of this season's New York Fashion Week, only one collection in particular has blown me away, and that was by everyone's favorite Project Runway winner, Baltimore-native
Christian Siriano
.
Tom and Lorenzo
named his Spring 2012 collection "easily in our Top 5 of the week," and also stated that "... this collection represents a major step forward for him as a designer." I have to agree; while in the past, Siriano has shown us
look after look
that emulated his dark and dramatic
Project Runway collection
, this is the first time we've really seen him combine his playful eye for texture and structure with bright colors. Pops of green, pink, and red served to be his main palette, interspersed with white, gray, and murky olive tones, and the colors highlight his exquisite garment detailing and tailoring better than basic black and navy ever did. It's also his most truly wearable collection yet: relaxed and casual t-shirts, jackets, walking shorts, and even a cocktail dress or two make an appearance among his trademark evening gowns and big-shouldered blouses. There was also a decidedly urban feel to the way things were styled: with sunglasses, gladiator heels, tiny clutches, and patent leather belts, his looks were prime examples of modern, cool, and effortless chic.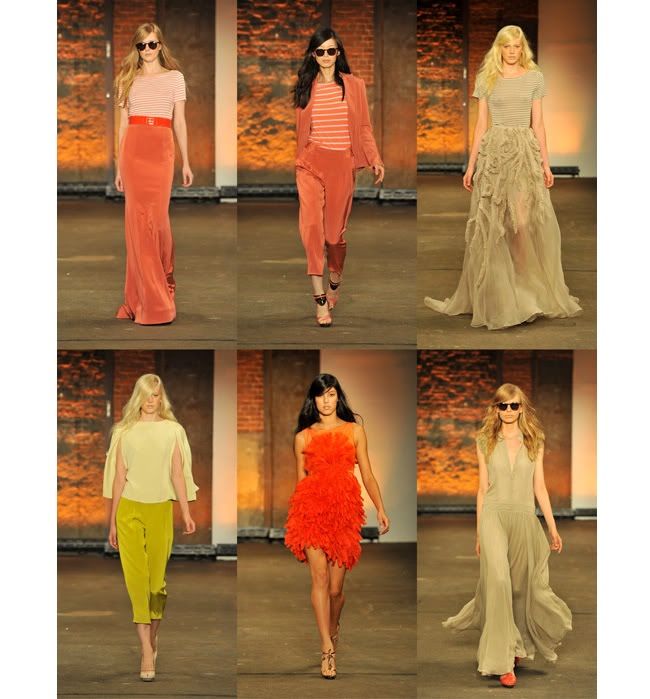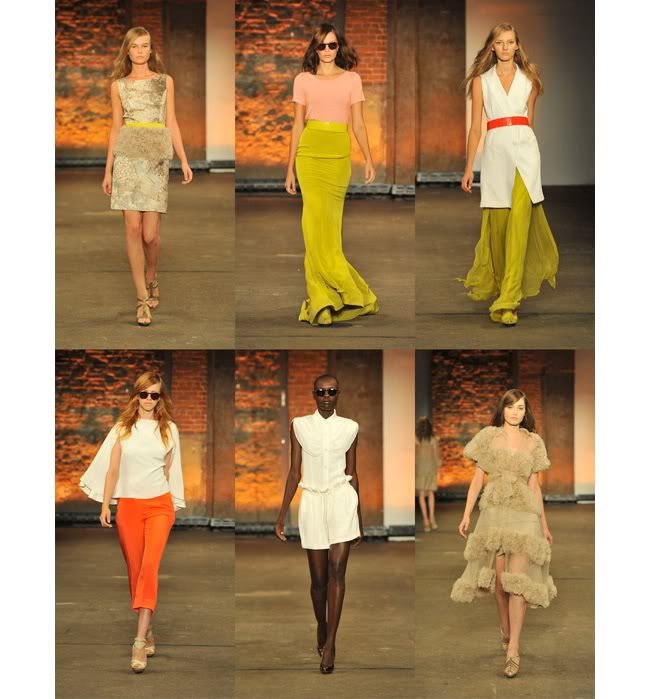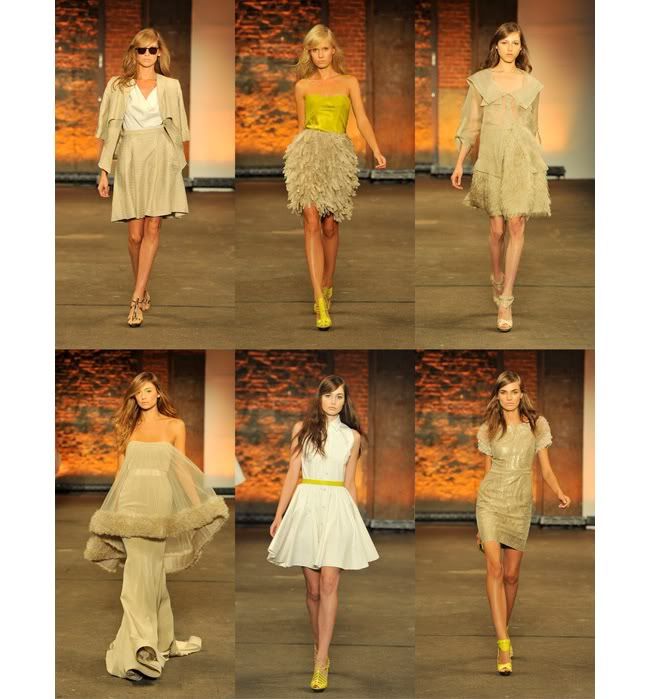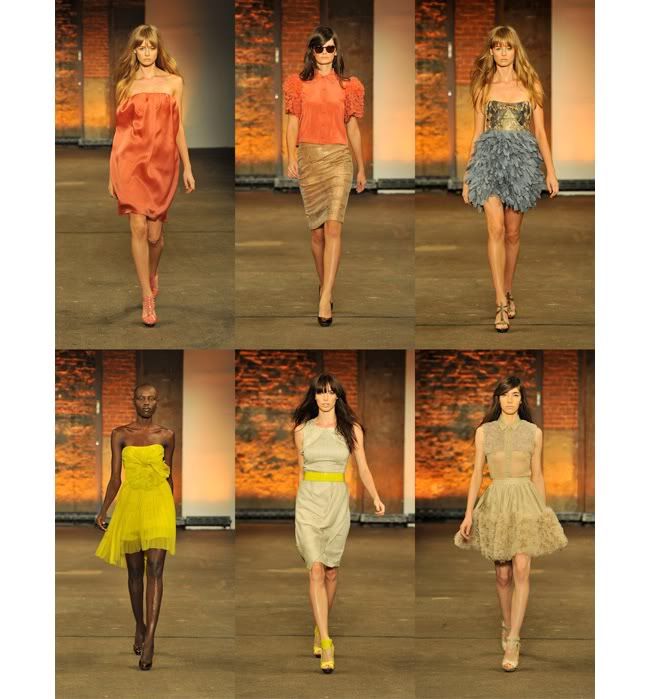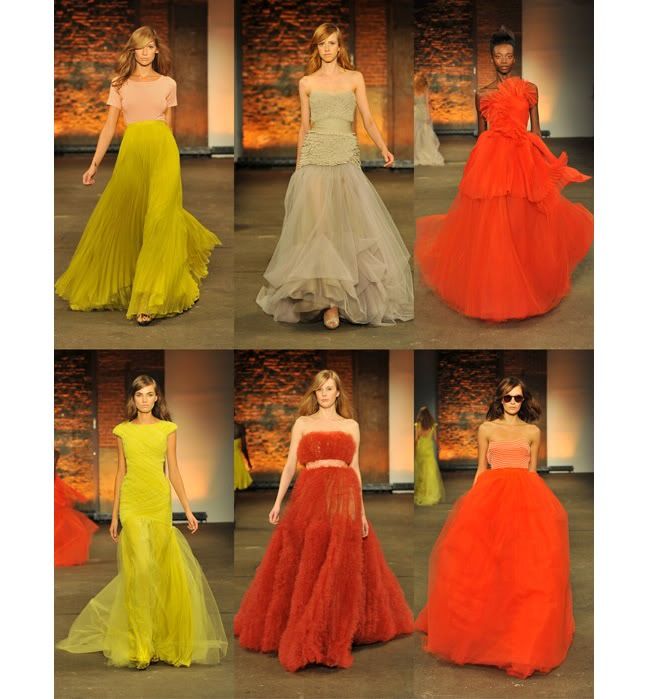 images via
Tom and Lorenzo
P.S. At a time when
whitewashing Fashion Week is a prevalent as ever
, I commend Siriano, and other designers like
and Betsey Johnson
, for their use of Asian and Black models. Bravo!