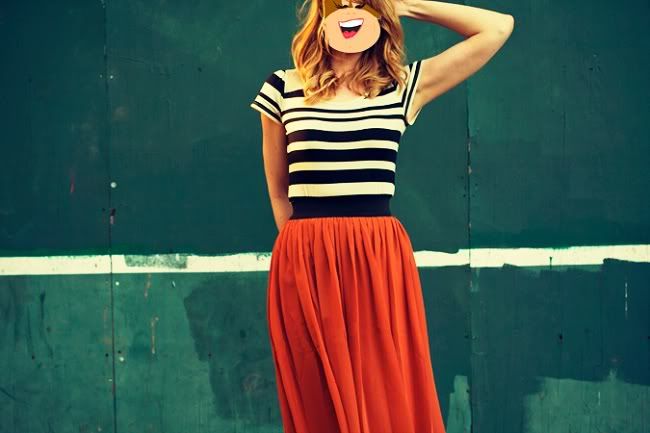 via
Monkeyface
Nautical themes are huge every warm season, it seems... come June, anchors, stripes, and braided rope inevitably make their appearance on the runways and in the blogosphere.
This year has been no different
, but a fresh spin has been put on the look by pairing it with another showstopping Spring/Summer 2011 trend:
bright red
!
Moschino was spot-on this season, sending looks down the runway that mixed and matched red with nautical stripes seamlessly.
Donna Karan
also took the colors and ran with them, with red stripes all over dresses and pants, as did Spanish brand
Marks and Spencers
. This is an especially fun trend for the July 4th holiday, as you can switch up your colors and wear navy and white stripes instead of the typical black and white for a more patriotic look.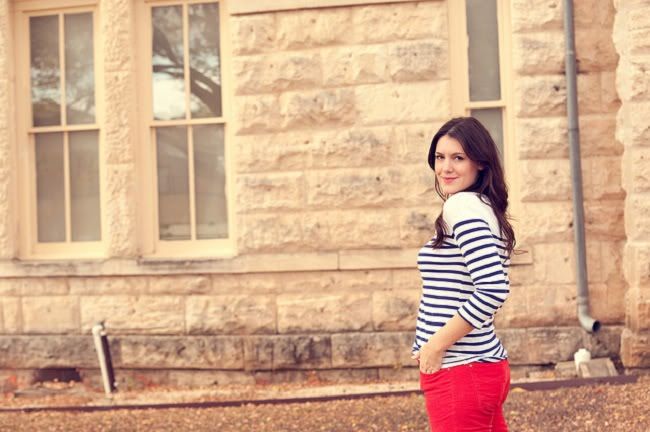 Blue and white stripes via
Kendi Everyday
Seeing as how this trend is so big right now, it's easy to recreate any one of these looks. Keep the red on the bottom; it's a standout color and will automatically draw the eye, so a solid/monochromatic pant or skirt will create a long, clean line. Putting horizontal stripes on your lower half will only make it look wider, especially around the hip area. (Don't trust the Moschino models, who made red, horizontal stripes on a skirt look amazing... unless you are a twig OR insanely shapely with a flat stomach- so the stripes can emphasize your curves but not your poochy belly- I'd stay away.)
Urban Outfitters has an awesome selection of red bottoms- these were my favorites:
Sparkle & Fade Pleated Chiffon Mini Skirt
, $49,
Silence & Noise Pencil Skirt
, $29, and this red
and
striped
Cooperative Buttoned Skirt
, $49. As far as tops go, you can't go wrong with a simple striped crewneck that you can pick up anywhere...
Gap tees
will always be winners in my book. If you want something a little more interesting, Forever 21's
Striped Rosette Top
, $15, would also go perfect with any one of the skirts above or on it's own with jeans. Last but not least, don't forget to 'anchor' your look with
this necklace
, $7,
a rope bracelet
, $8, and
espadrilles
or
boat shoes
.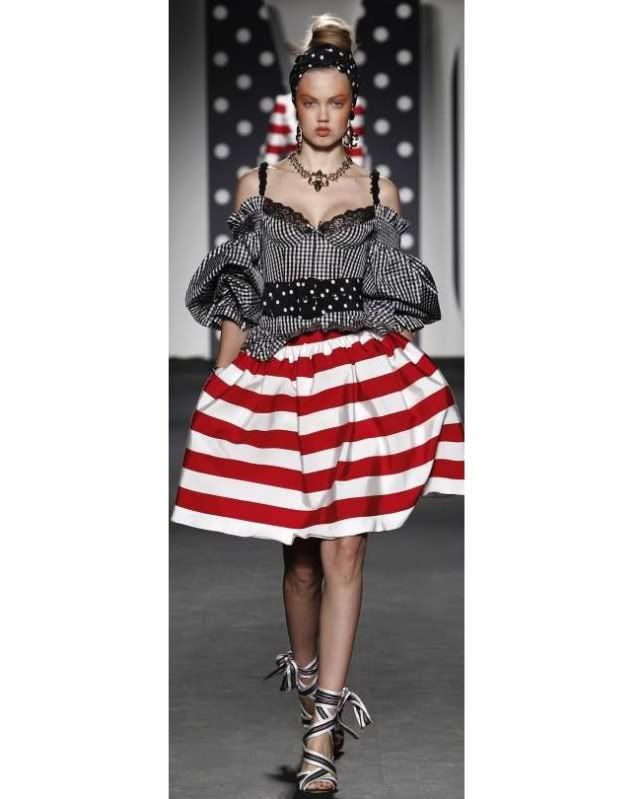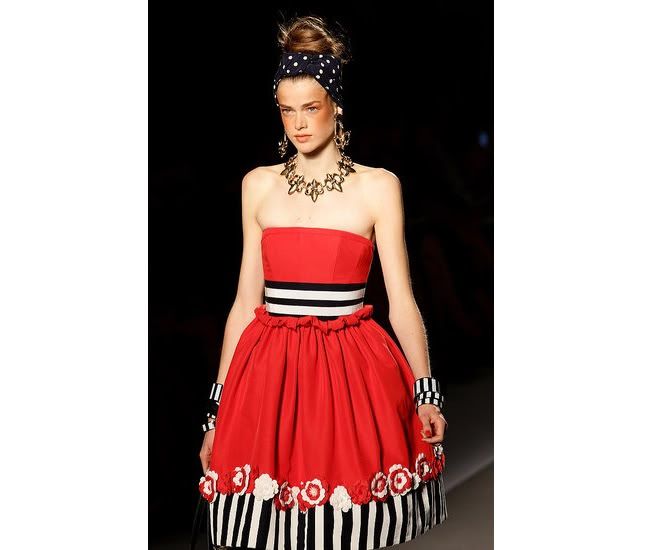 Moschino Spring/Summer 2011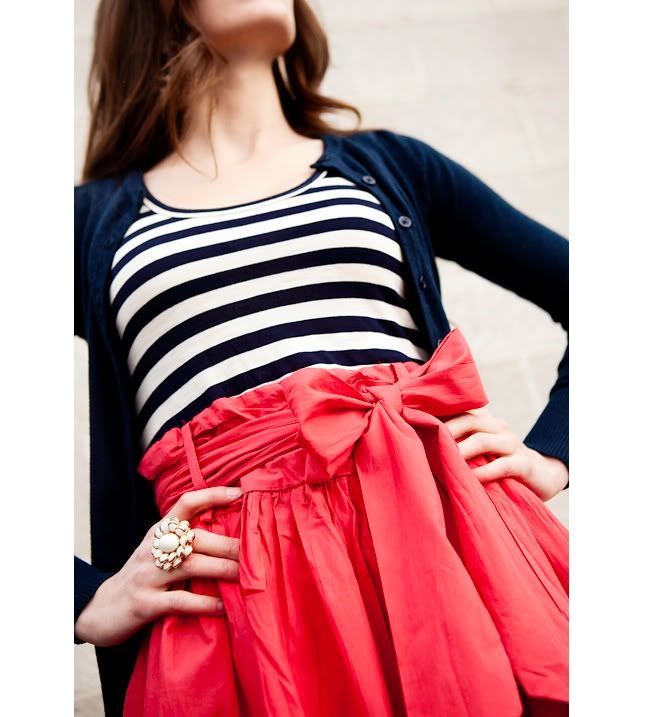 via
Cotton and Curls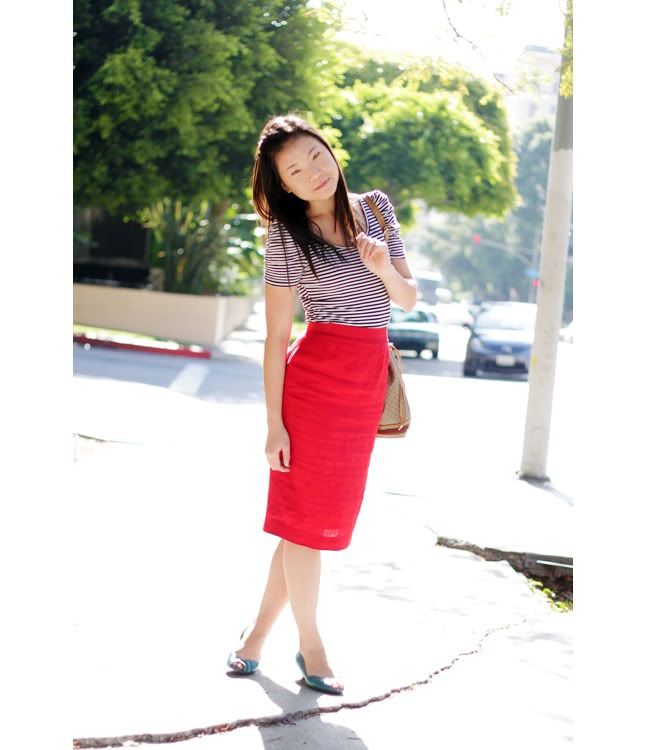 via
Clothed Much
... and props to Elaine, who's incredible blog inpired this post!