Perfection.
H&M definitely just moved up a few notches on my bedpost with this wonderful
Fall/Winter 2011
collection. Although it's much too warm to even THINK about wearing any of these pieces, fashion cycles about six months ahead and gives us a great idea of what to expect for the coming seasons. And if this collection is any indication, I'm going to be all about the fall and winter months! H&M transitioned the 70's trend of Spring/Summer easily into Fall, with looks that incorporate the ever so popular wide-legged and balloon-shaped pants (not to mention that Ali MacGraw in
Love Story
hair). There's also something vaguely Mary Tyler Moore about the play on colors and psychedelic prints with nuetrals...
You're gonna make it after allllllll!
They also introduced a ton of 20's-inspired designs, however, which lend a sophistication to the collection that is perfect for those family holidays and end-of-the-year get-together's that inevitably roll around. Flapper fringe, cloche hats, and a truly spectacular, camel-colored cape/coat combo (you see what I did there) are all must-haves from this collection. Not to mention the accessories... this spread was styled to perfection. See the wool and leather gloves and t-strap shoes? Hopefully those are by H&M, too, because
I die
!
PS... The make-up in this spread is impeccable... I'm usually not a fan of
Karlie Kloss
but she really looks stunning here. Props to that make-up artist!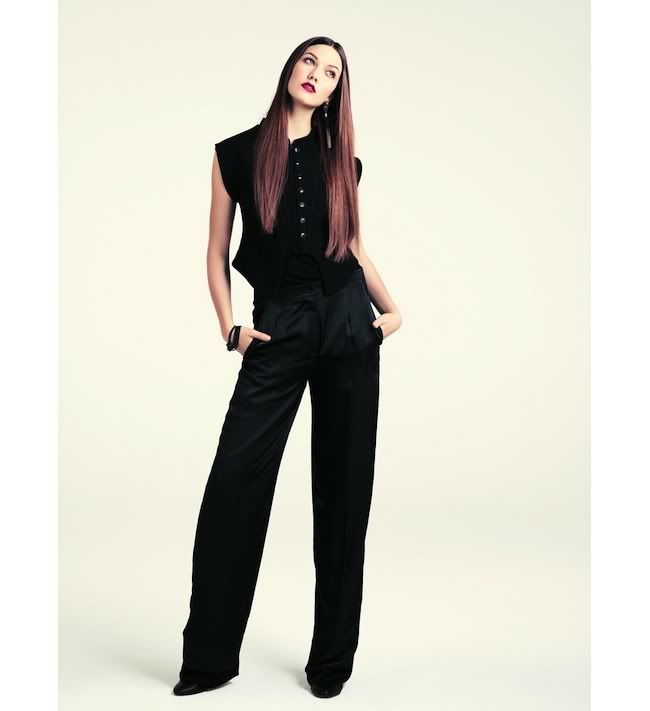 All images via
because i'm addicted