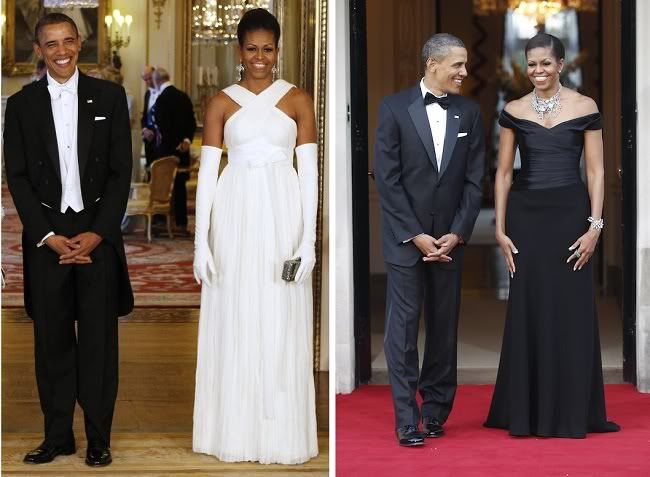 It doesn't matter if it's black or white.
The President and First Lady, Barack and Michelle Obama, at the England State Dinner (left) and the dinner for the Queen at Winfield House (right) this past week. The First Lady is in Tom Ford on the left and Ralph Lauren on the right.
Can I just say, I love how they match?
Impeccable
. Happy Friday.