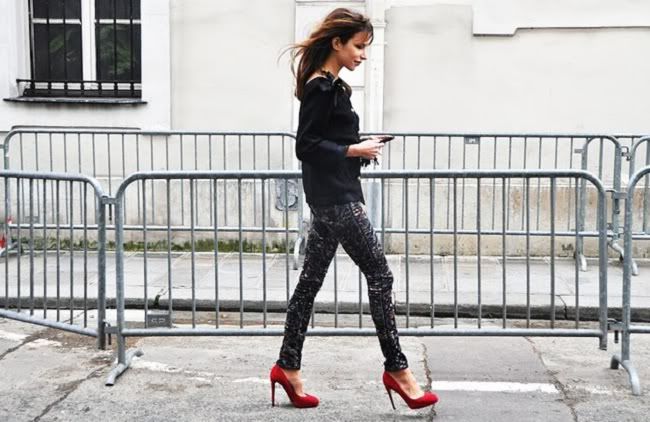 The Red Shoes
We know that I hate the fact that Karl Lagerfield appointed sunny, blonde, all-American Blake Lively as the face of sophisticated French fashion house Chanel. Well, he may have redeemed himself with his recent decision to add Caroline Sieber to his roster of 'Chanel girls' (which number five, Coco Chanel's signature number). The Austrian stylist is dark-haired and quirky, with a mix-and-match style and unique, crooked smile that makes her a much better fit for the brand than Lively. A frequent wearer of Chanel, she styles EVERYTHING to perfection with her special brand of tailored polish and rock and roll.
Sieber initially moved to her current London from Austria to be an accountant, but she quickly became known for her style after becoming a fixture on countless best-dressed lists (keeping very famous company, like Alexa Chung, Diane Kruger, and Leighton Meester) and a constant on the posh party circuit. She began to be approached by celebrities for styling, and quickly nailed a star client in
style icon Emma Watson
. She creates individually chic looks that manage to strike a balance between classic, clean sophistication and an androgynous boldness.
She is a fan of a bare, very natural face, glossy, side-swept hair, minimal jewelry, and a clean make-up look, which is a signature you can see on her clients. She has also been known to sum up her style as a 'youthful reinvention' of her icon, Jane Birkin, and told style site
Who What Wear
, who named her their Girl of the Month, that Balenciaga, Balmain, Yves Saint Laurent, Charles Anastase, Burberry Prorsum, and Chanel as her favorite designers and brands.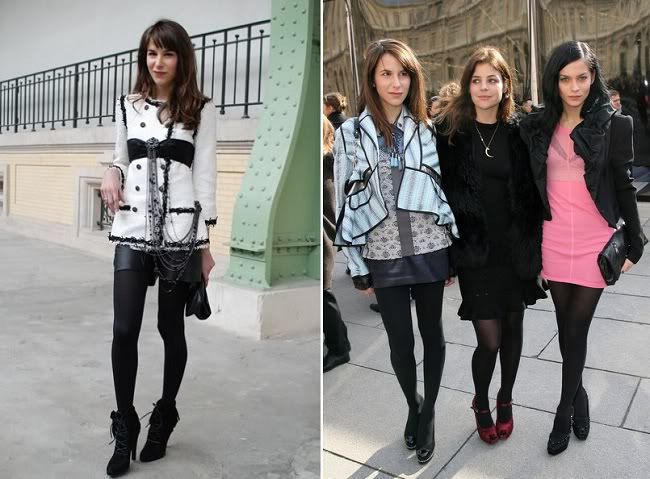 Aside from her mastery of fancier fare, Sieber is also a pro when it comes to incorporating classic separates into her wardrobe with her own unique panache; it's nothing to her to wear the iconic and ladylike Chanel tweed jacket with a pair of rugged leather shorts. When asked to define her style, Sieber notes that she tends to eschew anything that is too trendy, polished, or overtly sexy, and often accessorizes her outfits with tough accents such as leather belts and aggressive heels. Clearly, she knows the power of the right accessories; she often adds good belt and stellar shoes to complete her looks and add just the right amount of eye-catching attitude.
Who What Wear
said it best:
All in all, we couldn't be more thrilled that this doe-eyed mademoiselle with impeccable style has captured the rapt attention of fashion tastemakers and followers alike. While we may still not have a firm understanding of the responsibilities inherent in her representative role, after surveying some of her most notable ensembles, we are quite certain that Sieber is the perfect contemporary embodiment of the classic Chanel ethos: modern, independent, iconic, confident, and above all else, effortlessly chic!
I couldn't agree more.