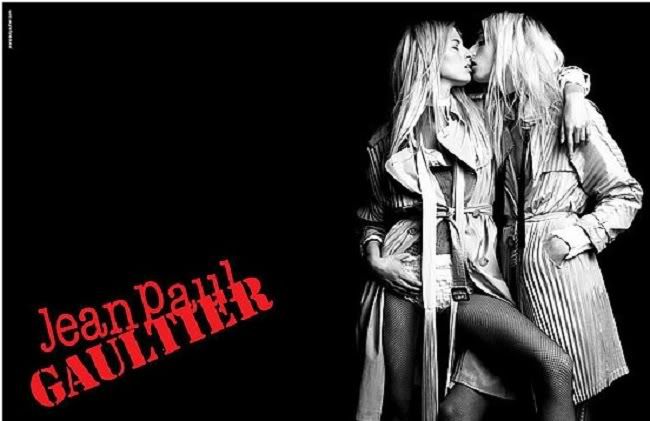 Andrej Pejic for Gaultier
As we all know by now, androgyny is a huge trend.
I recently did a post on the trickle down effect of men's style into women's fashion
, and have also frequently featured designer Paul Smith and
his cool, tomboy looks
on the blog. The last Paul Smith post got a ton of comments, with one reader explaining how into the trend she was, and asking if I had seen the new ads for Gaultier which feature models so androgynous one can't tell if they are men or women.
I hadn't seen them so I looked them up and, turns out, Gaultier's favorite model and star of his spreads, Andrej Pejic, actually IS a man. Gaultier featured Pejic heavily in both his ad campaigns and his Spring 2011 Ready To Wear line, where he had the Bosnian model walk in both his mens- and womenswear collections. He even used the teenager in his haute couture line, where he modelled a see-through wedding gown (that was ultimately worn by Rihanna to the Grammy's. How appropriate).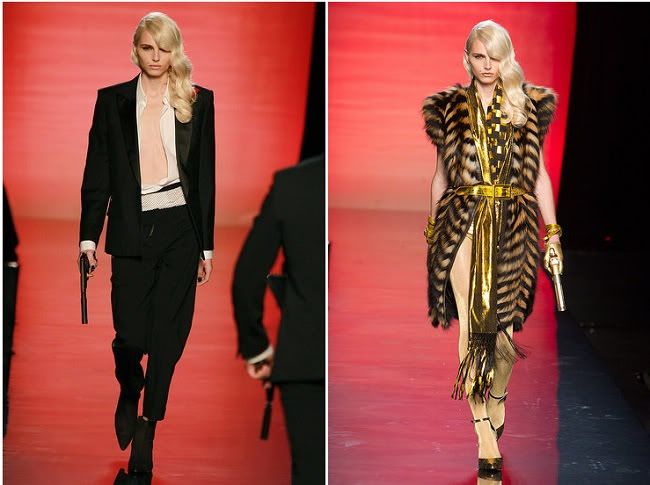 The advertisements feature Pejic and supermodel Karolina Kurkova. With their long blonde hair and pouty features, the two could be twins or, at the very least, sisters, and it's not hard to see why the 19-year-old is a new favorite among fashion's elite. He's also been quoted as saying "Personally I dont care what gender a piece of clothing is assigned to as long as it's aesthetically appealing to me... although shooting womenswear can be a lot less restrictive, which ultimately is more fun."
French house
Givenchy
could be credited with starting the trend, as former Givenchy Creative Director Riccardo Tisci used a transsexual model as his muse for the Spring 2009 and Fall/Winter 2010 collection. The Brazilian model Lea T, who was Tisci's personal assistant and fit model before he cast her in his campaign, was featured prominently in Givenchy ads and on the runway. Lea's career has since taken off, with spreads in Italian
Vanity Fair
and a nude shoot in French
Vogue
.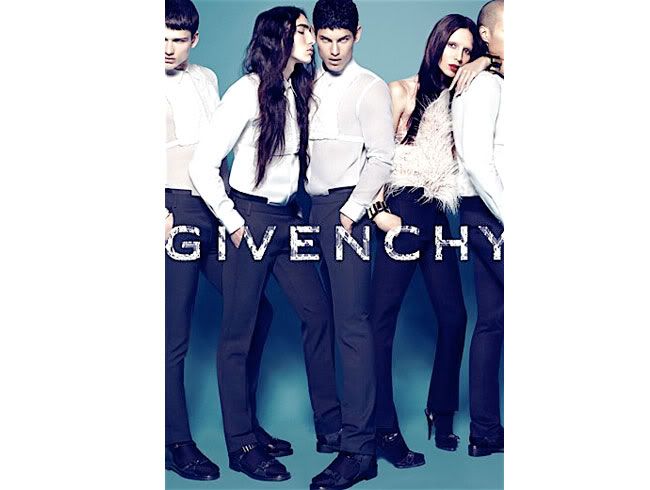 Lea T for Givenchy
You may recognize the title of this post from a certain episode of
Sex and the City
, where Carrie dates a bisexual guy and finds herself kissing Alanis Morrisette at a party. She wonders if, in this new age of sexual gender-bending, are labels like 'male' and 'female' becoming obsolete. Ten years later, and the question is still relevant as ever in the world of sartorial gender-bending.
The Man Repeller
has dubbed her beloved ties 'Lady Bowners.' (Get it?)
John Galliano
sends out man skirts for Spring
. And the epitome of feminine chic is getting a haircut so short the nape of your neck catches goosebumps in the breeze. In fashion, there ARE no genders. Designers seem to be creating whatever they want, showing the collections however they want, and we, the consumers, are wearing the pieces however, whichever, and whomever we want. In 2011, it's no longer a case of you are what you wear; rather, you wear who you are, and that can be boy, girl, or anything in between.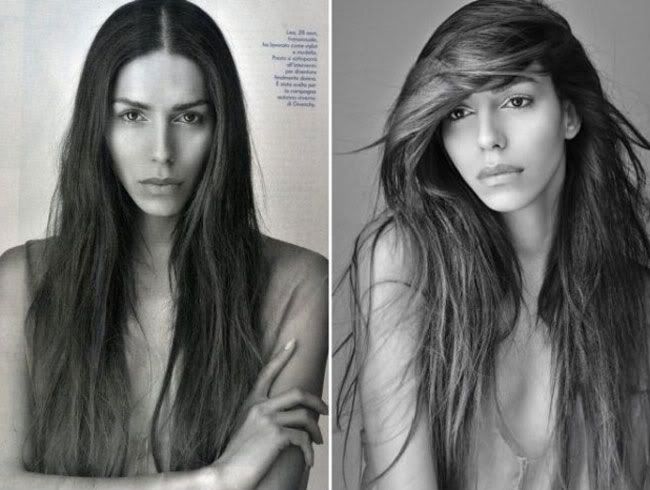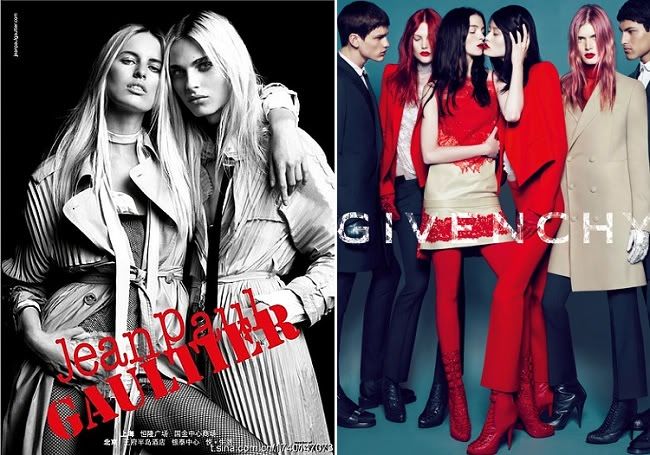 To view Lea T's nude French
Vogue
photo, click
here
.
For a complete profile of Andrej Pejic's work, click
here
.