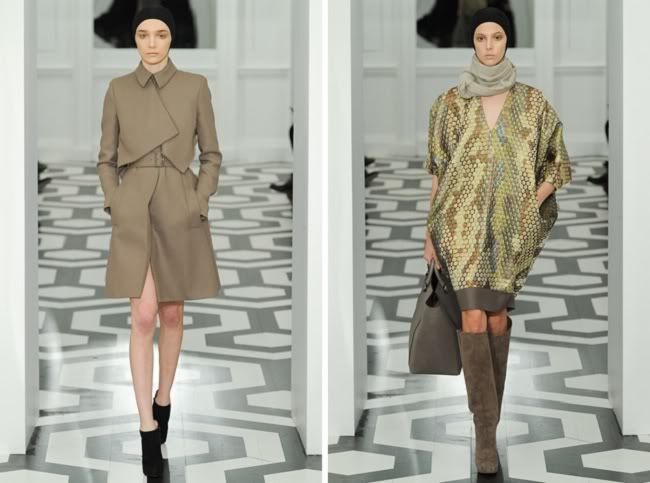 THAT jacket
Anyone who knows me knows that I've been riding the fence about Victoria Beckham for a while now. The woman was a self-proclaimed style icon long before she came out with any kind of collection (how do you
proclaim yourself
to be hot shit?) and I felt the hullabaloo about her personal style choices was undeserved... anybody with a body like hers can throw on skintight black ensembles with six inch heels and look good. Her first collection didn't wow me, either, as it was all bodycon dresses that looked ripped right from her closet. Fast forward a couple years, and I may be eating my words. And yes, they taste like vinegar.
Her Fall 2011 Ready-To-Wear collection showed recently, and I'm impressed. Instead of her usual sleek, streamlined silhouettes, she showed true innovation with an impressive display of cuts and textures. Not only did she loosen up the fits of her garments quite a bit, she introduced much more color than we've seen her use in the past and took full advantage of the 'boho chic' trend by styling many of her looks with low-slung messenger bags and double wrapped belts. The result was a very understated and urban, casual chic- light years away from the refined 'Posh and Becks' we know so well.
Pics from the showroom:
I was also intrigued by her outerwear; you always see her clients in those second skin cocktail dresses, but there were some very interesting things going on in the clean lines and intricate details of her coats and jackets. And one jacket in particular stood out to me, a wool trench with an asymmetrical hemline; the way the fabric hung because of the cut of the coat was divine. There were a few misses, like a cobalt blue sack dress that looked like it was seconds away from exploding
a la
'Charlie and the Chocolate Factory' and a bedazzled maxi dress too hideous to even post here, but, overall, I was pleased with the new direction she's heading in.
PS. I have to admit that I'm excited to see what she'll be wearing to the Royal Wedding this month, now that it's
been revealed the Beckham's did receive an invite
. She'll be VERY pregnant and she can't look better than Kate Middleton. Maybe that's what that blue dress was for?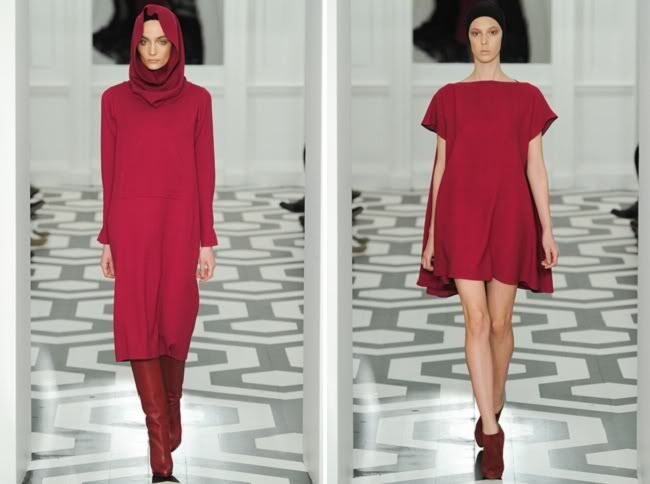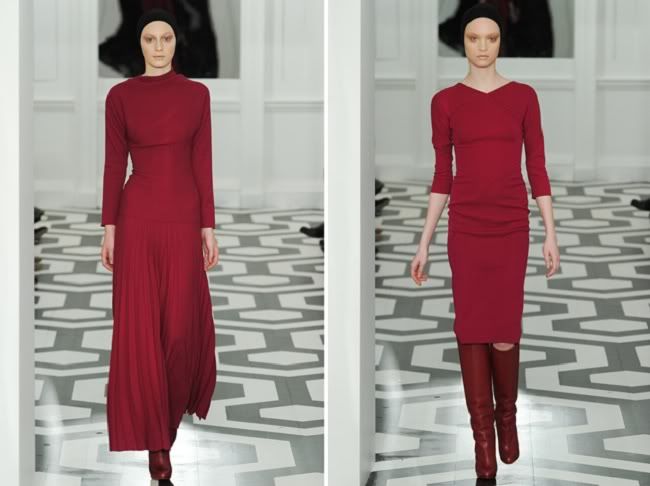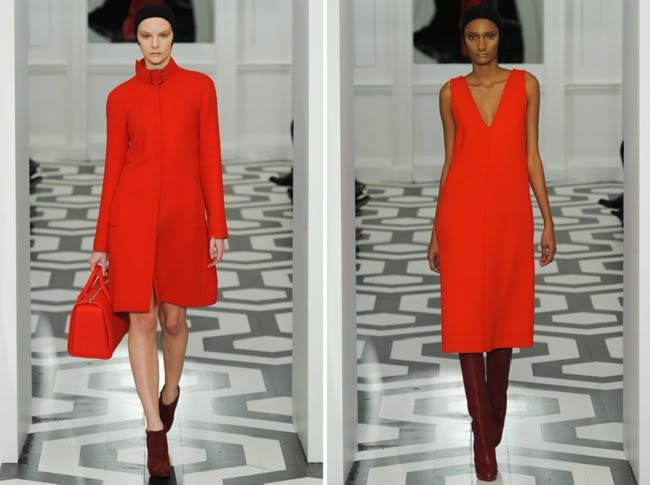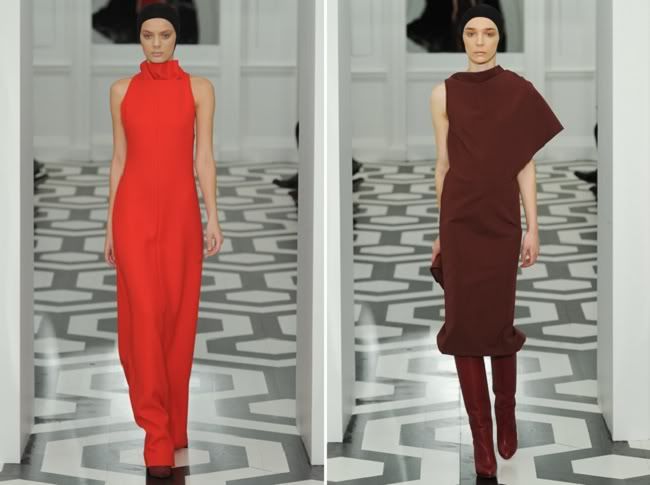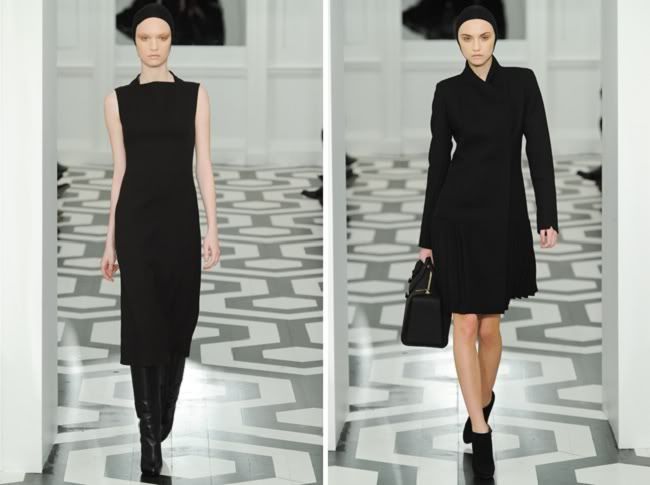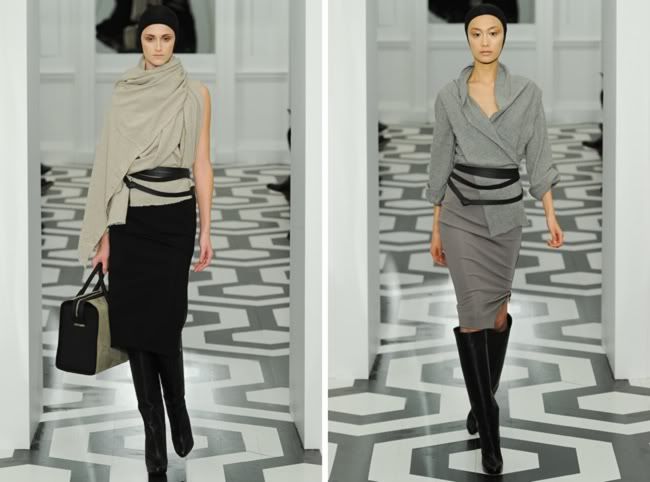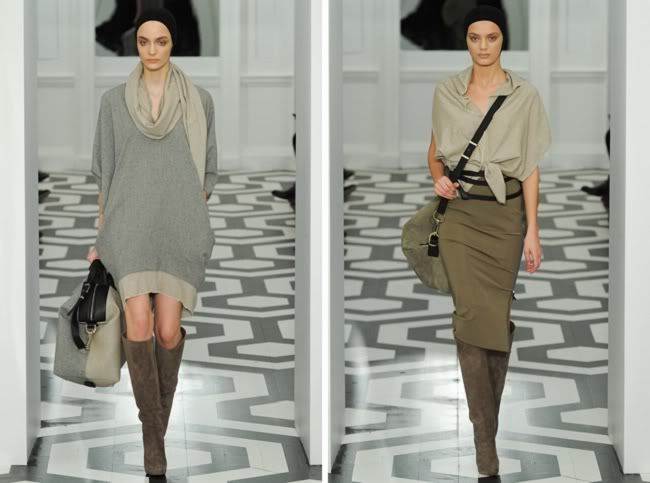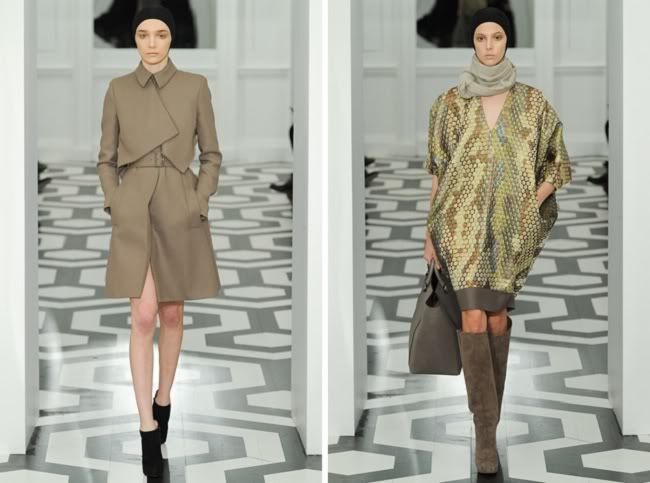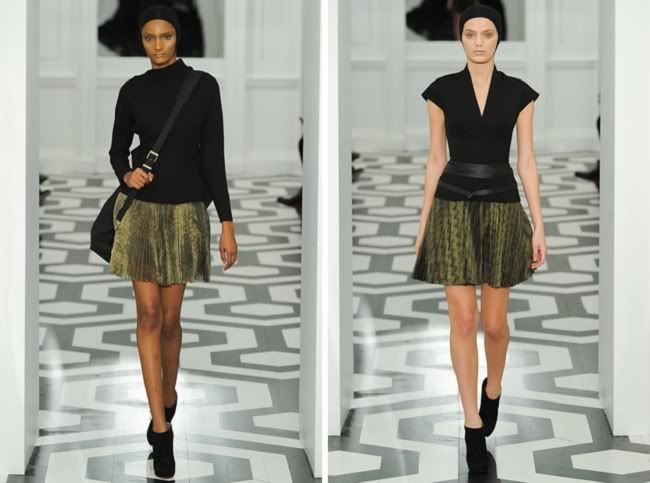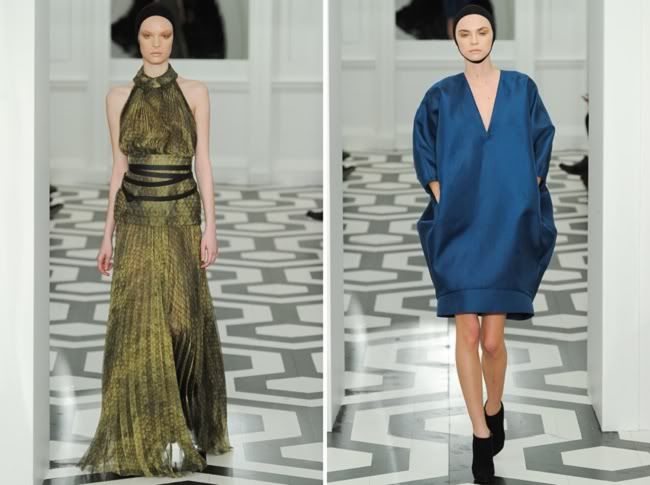 Return to the Blue Cocoon
Images via
Red Carpet Fashion Awards
and
style.com