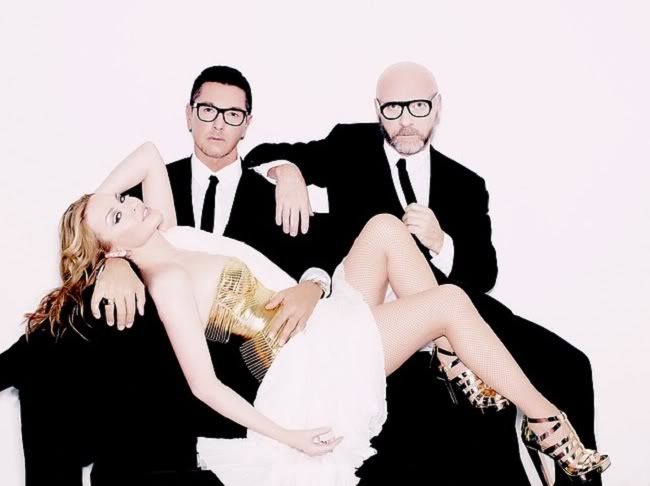 D&G&M
I've been a Kylie Minogue fan ever since I couldn't get the 'La la la' chorus of "Can't Get You Out Of My Head' out of my head, so I kind of flipped a little bit when I came across these pictures of her being styled by fashion powerhouses Domenico Dolce and Stefano Gabbana.
The three are apparently close friends, and as such, they created and styled the entire wardrobe for her current
Aphrodite–Les Folies
world tour. The 42-year-old cancer survivor is also celebrating the five year anniversary of her remission with this tour, and she looks smoking hot in these photos... the Grecian-inspired wardrobe of glitzy metallics and pristine whites is so killer! Minogue grew up in the 70's, so she brings a little extra something to these kind of looks that a 20-year-old model just can't emulate... Rachel Zoe is somewhere
dying
over this wardrobe as we speak.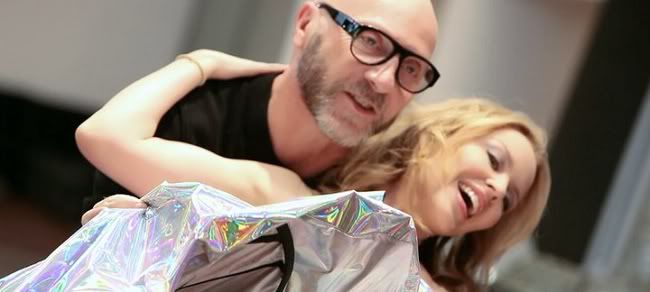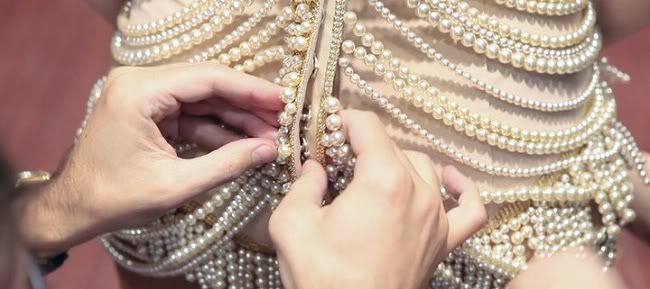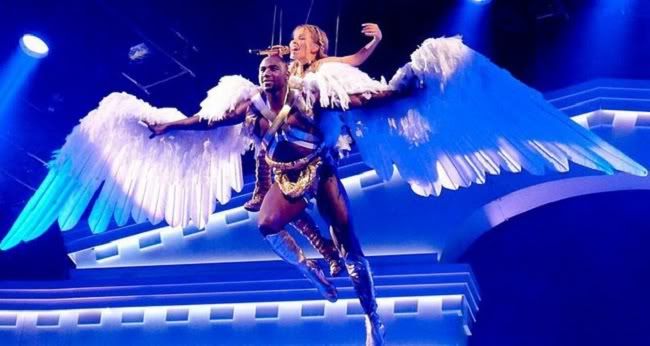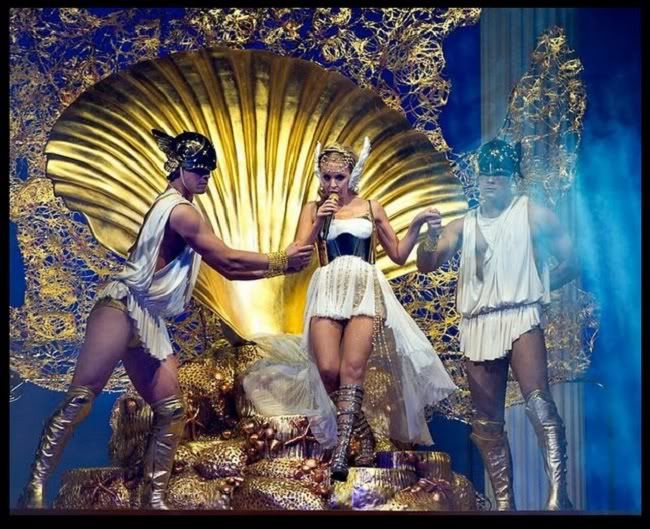 To watch a truly adorable video of the three of them joking around:
KYLIE MINOGUE: THE LITTLE PRINCESS - Full Video from Dolce&Gabbana on Vimeo.