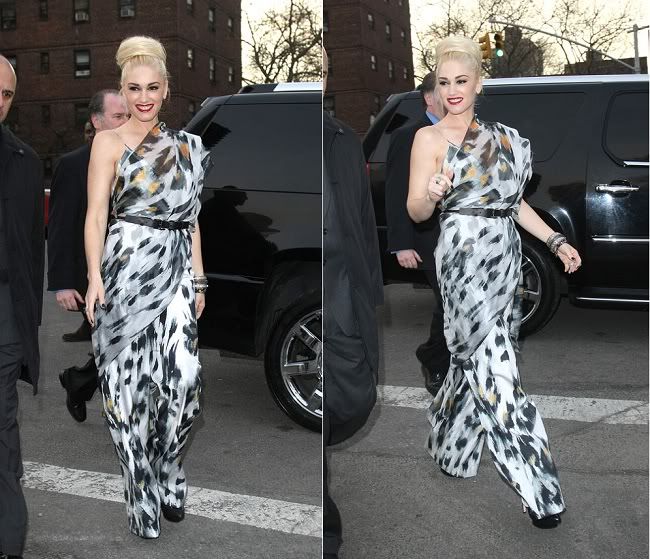 Gwen Stefani's collection, L.A.M.B., short for
Love. Angel. Music. Baby.
, was the last to show at Mercedes-Benz Fall 2011 Fashion Week in New York City last week. I'm personally not a huge fan of Stefani's style; while it is a definite Look with a capital
L
, she rips off of other cultural tastes a little too literally for me (the different influences in this collection, for example, led her to name them 'Soldier Girls,' 'Ragga Muffin Girls,' and her ever-present 'Harajuku Girls').
Even with all that in mind, however, I can't deny that her personal finale look was stunning. A leopard printed jumpsuit that flowed like a dress due to it's willowy chiffon and Grecian cut, it was the perfect way to end her presentation. Signature red lips and that platinum blonde hair completed the look... plus she walked out with a certain
je ne sais quoi
that no model could have duplicated in that outfit, and upped the cuteness factor tenfold when her young son Kingston jumped onstage. Well played, Mrs. Rossdale, well played. I'll take three.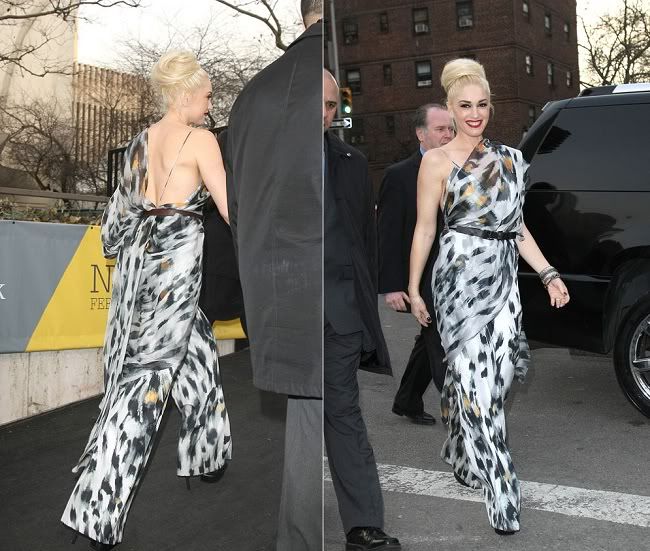 To view her runway walk, click here: