As we all know, I love me some Forever 21. Well, they recently got an even bigger space in my heart with the launch of a Jersey Shore themed collection yesterday! I am absolutely addicted to the smash show on MTV, especially due to their quirky catchphrases, so imagine the sheer, epic awesomeness of one of my favorite brands plastering said phrases across clothing; it's like the best of both worlds! Featuring famous slogans like
G.T.L.
, which stands for '
Gym. Tanning. Laundry.
,' and Pauly D's ever popular '
T-Shirt Time
,' these tees and tanks are definitely going to be super fun and super cheesy this summer... kind of like the show itself.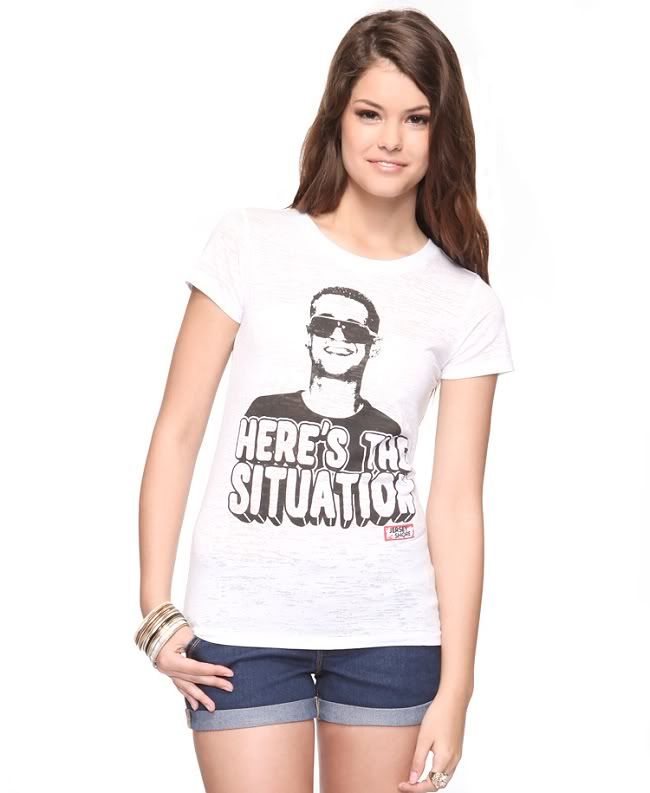 Jersey Shore Situation Tee
, $14.80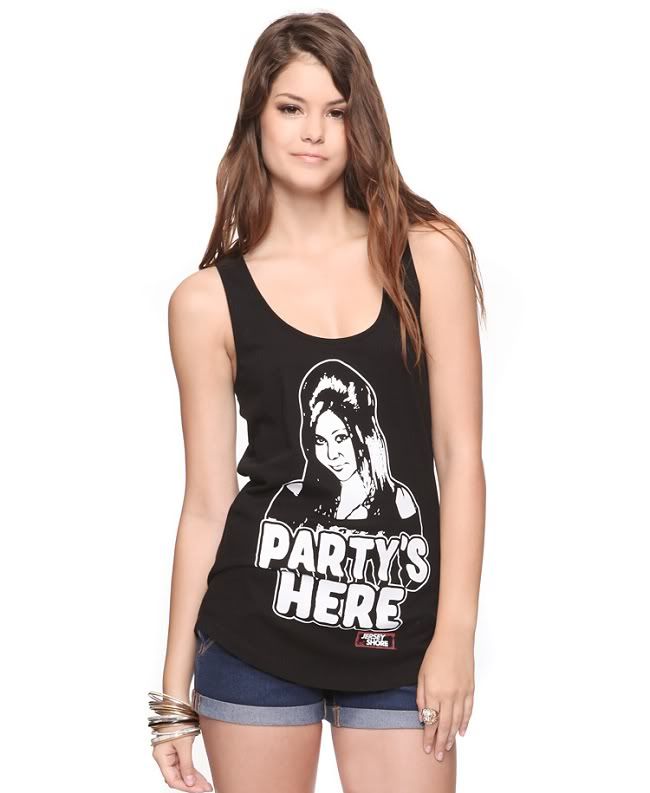 Jersey Shore Slashed Snookie Tank
, $13.80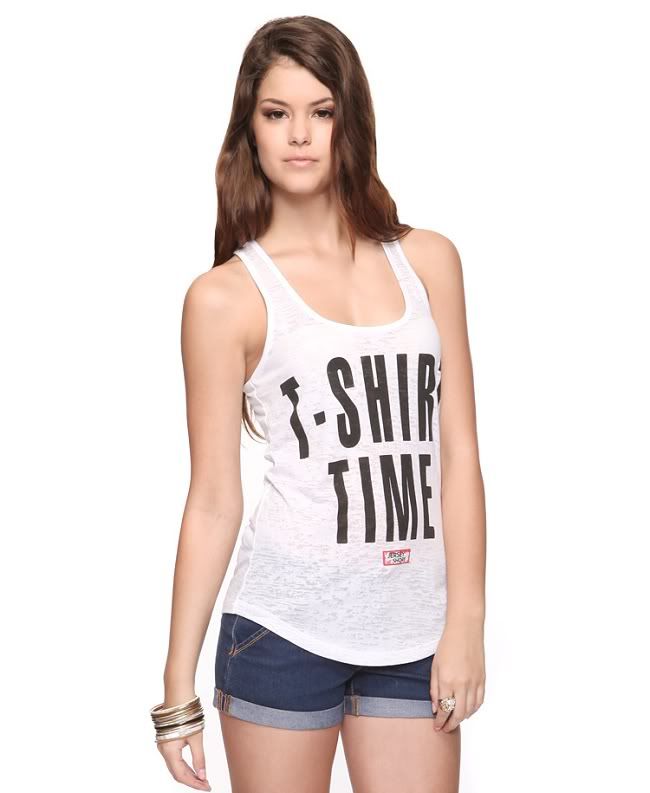 Jersey Shore T-Shirt Time Tank
, $13.80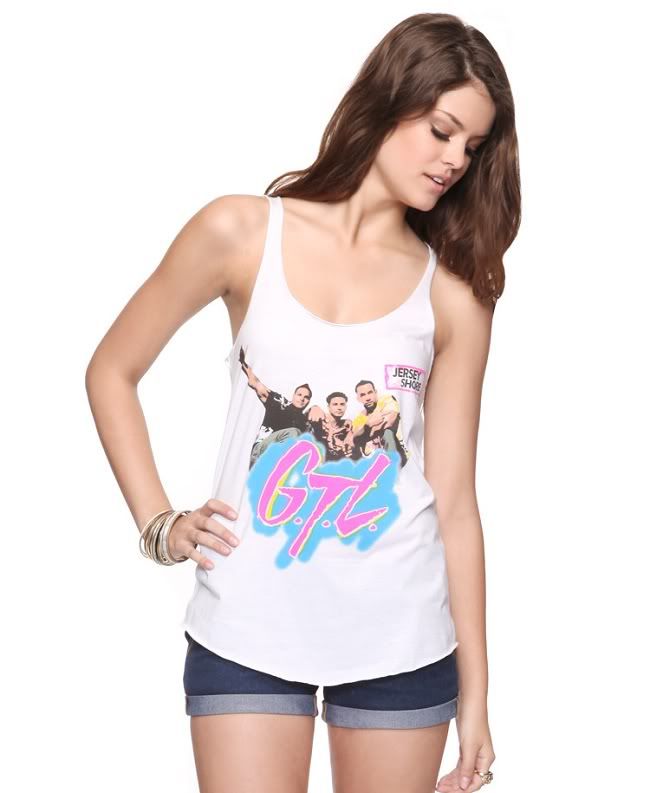 Jersey Shore GTL Tank
, $13.80
And just in case you missed it:
All I can say is, I need a shirt that says my favorite Pauly D slogan of all: BUGRERS FOR THE BOYS, BURGERS FOR THE BOYS!
Gotta love it.