Looking ahead to Spring
So I ordered this really fun, summery one-piece from Forever 21 in late February/early March, in the hopes of wearing it all summer to barbecues and the beach. When I tried it on this morning, it was everything that I imagined: short-sleeved, cute buttons up the front, pockets, a self-tie on the back. I LOVED it. But just to show you a little perspective of the weather we're STILL getting here in New York, let's have a look-see at a picture I snapped while taking shots for this post: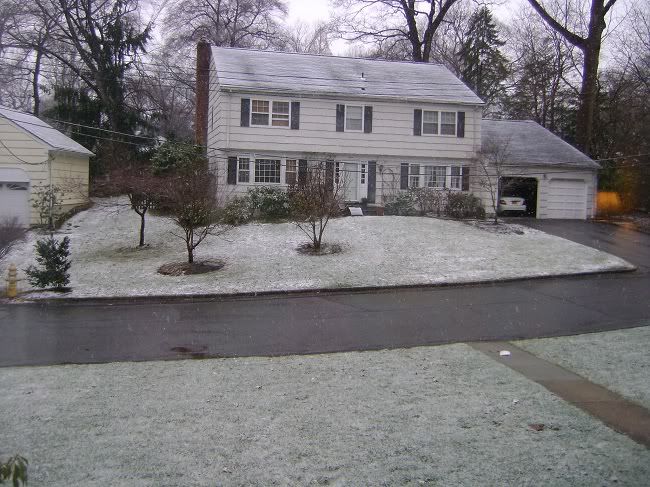 Yep, that's snow, and it's sticking. What started out as cold, hard rain has slowly evolved into snowflakes the size of quarters, and here I am, in my cherry red, palm tree-printed jumper, wanting nothing more than to lay out by the pool and sip frozen margaritas. Who's pool? I don't know, exactly. But a girl can dream, though, right?