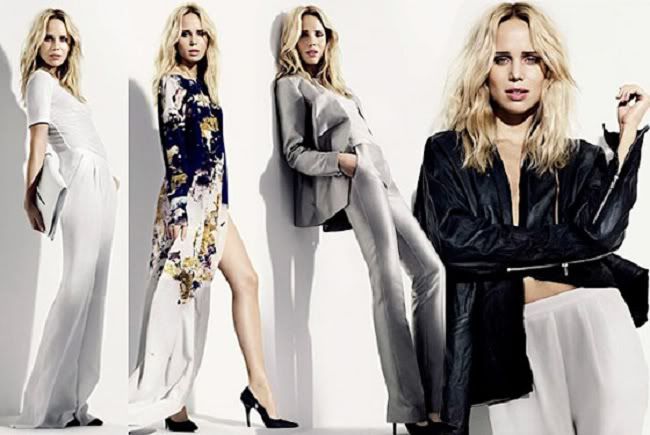 Have you heard of Elin Kling? No. That's okay, I hadn't either. But the Swedish fashionista is making waves in the blogosphere as the first fashion blogger ever to collaborate on a line with H&M. Her namesake collection '
Elin Kling for H&M
' includes nine pieces and two accessories. Pause for effect. This is
major
.
While collaborations have been all the rage these days for combining high end designers with moderately priced retailers, Kling's work with her native superstore, H&M, shows that bloggers are definitely climbing higher and higher up the food chain when it comes to our (I use the term
our
loosely) impact on the professional industry. No longer content with simply wearing the latest trends, bloggers like
Elin
,
Kelly
, and
Karen
have used their blogs to do more than just publicize their good taste- and are now styling, modelling and designing for fashion brands themselves.
And the collection itself? Sleek and sophisticated, the line is modern and clean-looking, full of sharp yet deceptively simple lines meant to elongate a girls body. Out of all of the collaboraions H&M did this year, I have to say that this one is my favorite.