So I wore this to go visit my friend that I haven't seen in
months
... because she lives on the other side of the world (also known as Brooklyn). Upon walking in her house, her boyfriend immediately said "You look like a Jackson." I love Michael Jackson and the amazing fro he rocked in his younger years, so I took this as the utmost compliment.
I've been wanting to try out the prep school boy look with a sweater over a button-up for awhile, so I wore one of my
thrifted sweaters
and a 'new' pair of zipper leggings from Old Navy (that I've had for months but never quite figured out how to wear them). The leather boots were a
steal
from Nine West, at $15! Thank you, Black Friday. The look came together interestingly enough, but next time I think I'll see how it looks with jeans or a skirt and knee highs,
a la
Clueless
.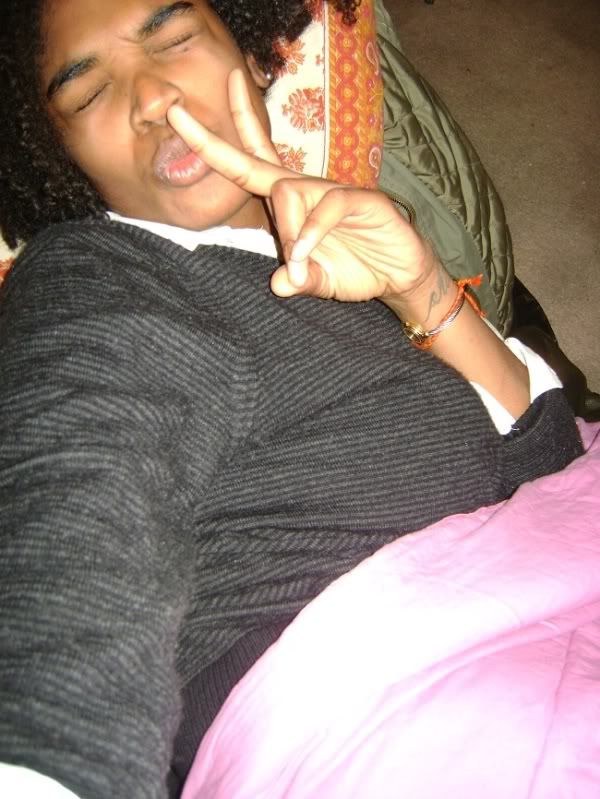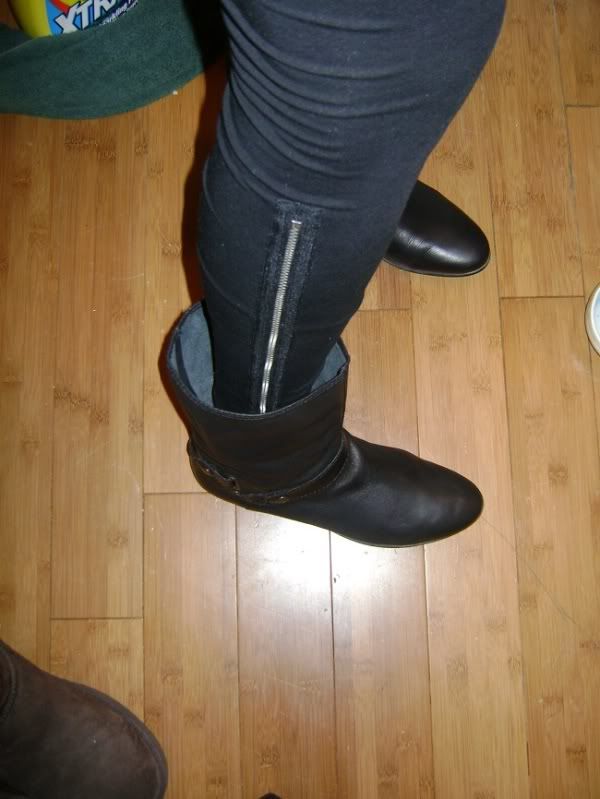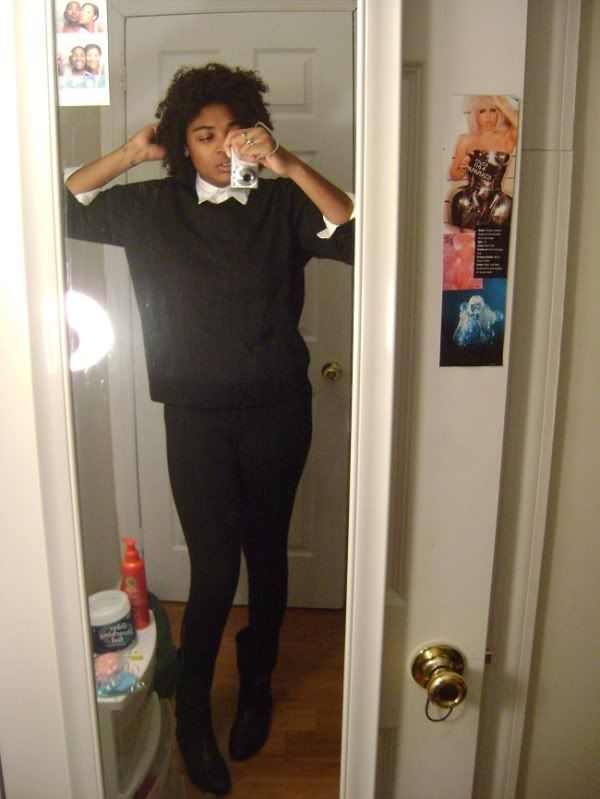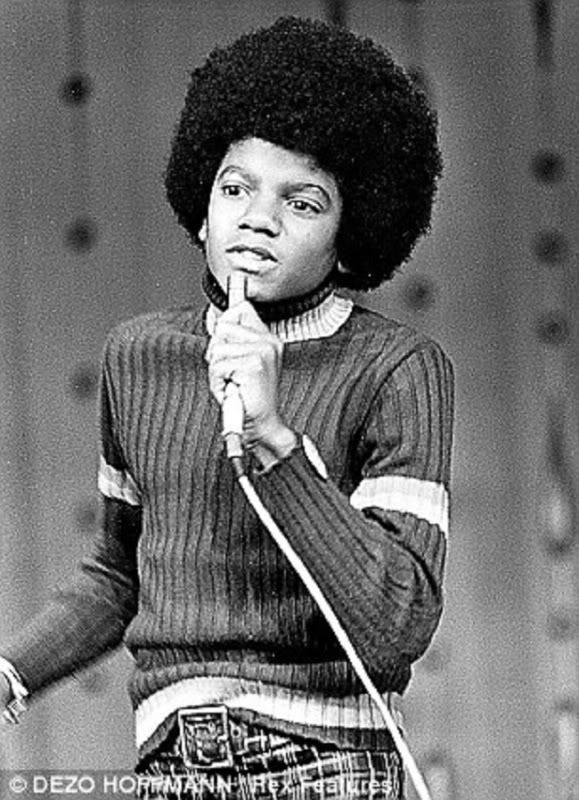 Got to be there...