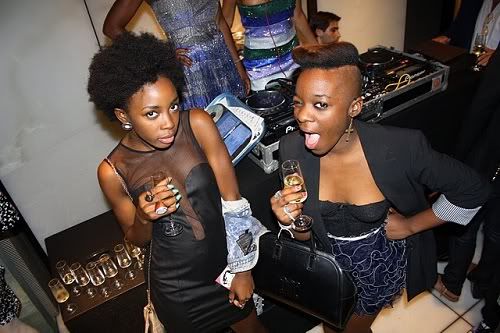 Andrea and Sandy
I ordinarily don't do fashion bloggers as
Thursday Style Icons
(I mean, duh). But seeing as how there is a lack of minorities in the high fashion industry, up to and including the blogosphere, I had to feature Sandy and Andrea, of
Paris Most Wanted
.
I discovered Sandy Miller and Andrea Bomo on the
fuck yeah curls curls curls
tumblr. They were featured for their awesome natural hair, but they were both outfitted in some amazing ensembles and the link at the bottom of their picture led me to their blog. I was
entranced
.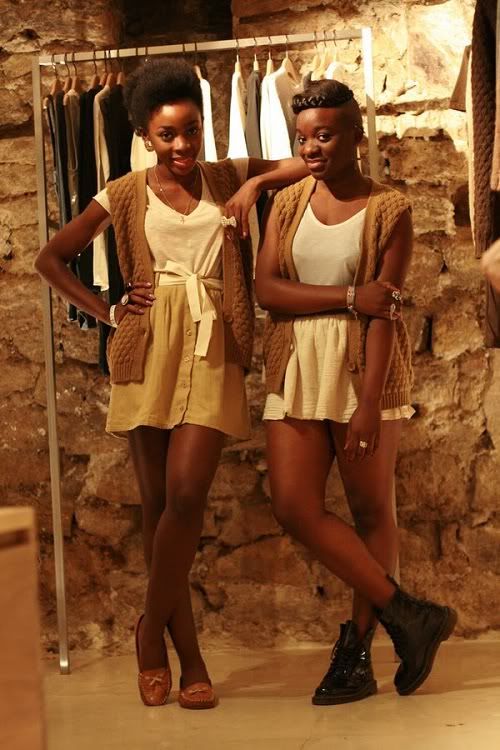 In American Vintage
These best friends live in Paris, where they do what all the fun bloggers do... you know, like get invited to
designer store openings
and
Paris Fashion Week
. Andrea was also recently
featured in Vogue Italia
as a noted fashion blogger.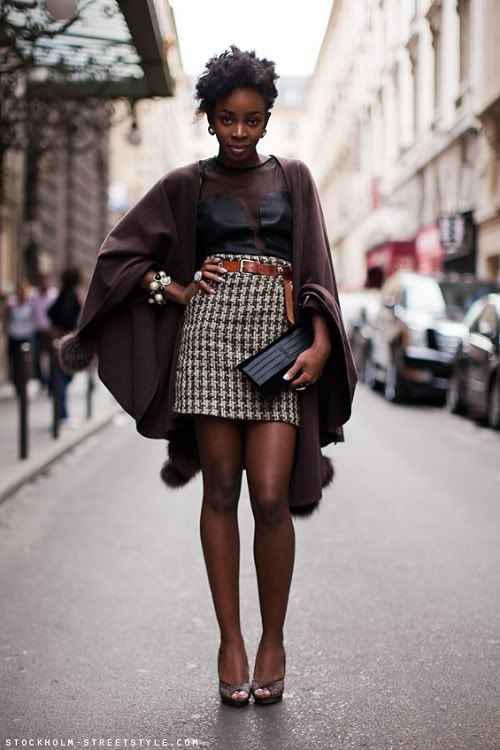 Andrea in her Vogue Italia outfit
Andrea has a polished style, and she's usually seen in tailored skirts and shorts with fitted tops. Accessories are this girls best friend: she's always covered in rings, necklaces, and an interesting hat or hair ribbon. She also has a penchant for floaty, colorful dresses, which she's been pairing with stockings as the weather grows colder.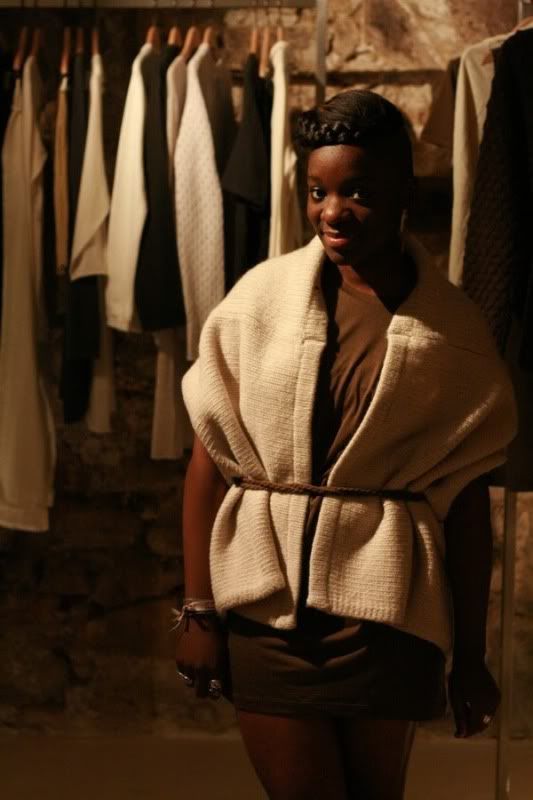 Sandy
Sandy is more eclectic. Crazy footwear, gothic-glam jewelry, and a super exclusive, shaved haircut make up her spunky signature style. Her patent leather Doc Martens (of which I also have a pair!) often pop up in her posts, paired with everything from camel minidresses to concert tees.
I love these girls! Their unique and fun sense of style still manages to incorporate trends without looking like clones of every other H&M-clad girl walking down the street. It is also very refreshing to see fashionable Black girls that don't look like they're trying too hard to be cool
*cough* Rihanna *cough*
or overly glamourous with weaves down their back and six-inch heels. They are just doing their own thing and
I love it
.