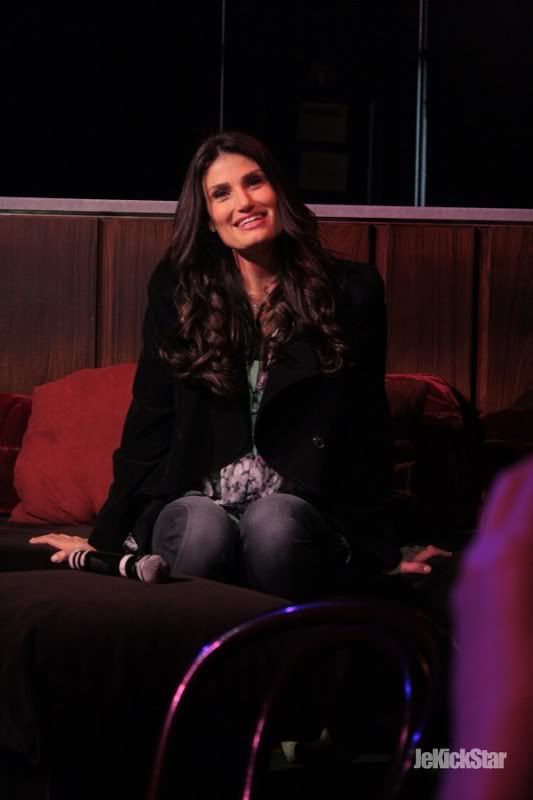 Rent
alumna Idina Menzel has been catapulted into the media recently for playing Shelby Corcoranon, Rachel's mother (dun dun DUN!) on everybody's favorite show,
Glee
. On October 13, she hosted a 'Tweet-Up' at Joe's Pub in NYC to discuss her upcoming tour, and ended up talking about everything from
Glee
to her infant son with husband and
Rent
costar, Taye Diggs. While I wasn't able to attend, my friend Jess (JeKickStar) went in my place, so big thanks to her! She provided all of the pictures on this post and some of these choice tidbits:
'
For me, what I love about New York is that when you're feeling lonely or depressed you can get out and walk it off and maybe encounter other people who are feeling the same way. In L.A. you're just stuck in a car all by yourself, and for someone who's maybe got some neuroses, the last thing I need to do is sit in a car by myself listening to sad music in traffic.
'
'
I told the producers just to do it
[film a movie based on her Broadway hit,
Wicked
]
like Avatar.
'
'[On her husband's sex scenes]
There was one morning where I was like "Oh, maybe I'll bring the baby to work and visit you on set," and he was like "Yeah, today's not the day
."'
Much thanks to Jess again, for the following pics: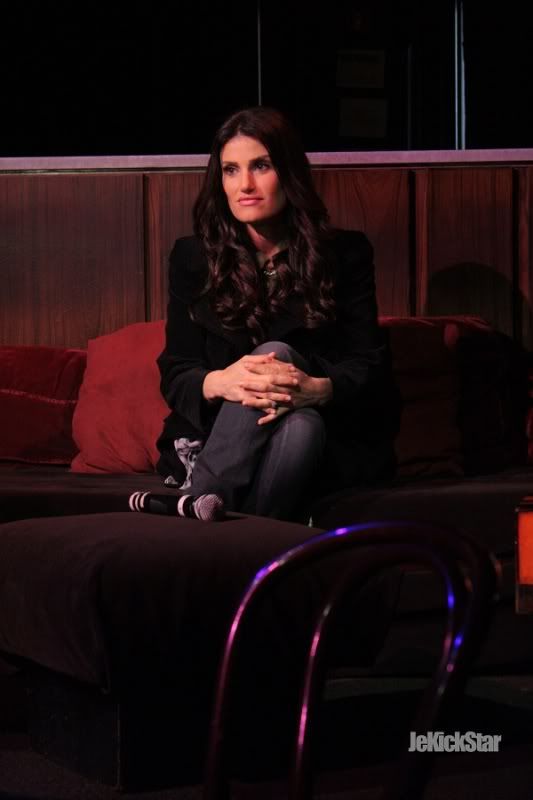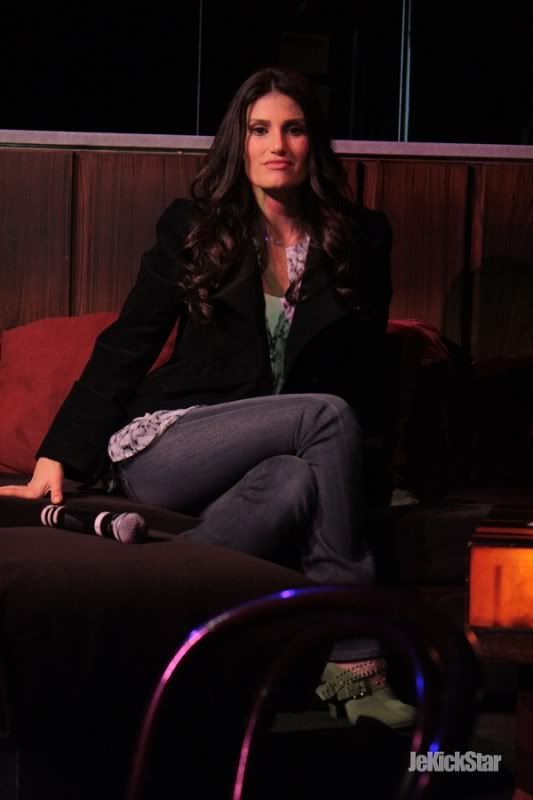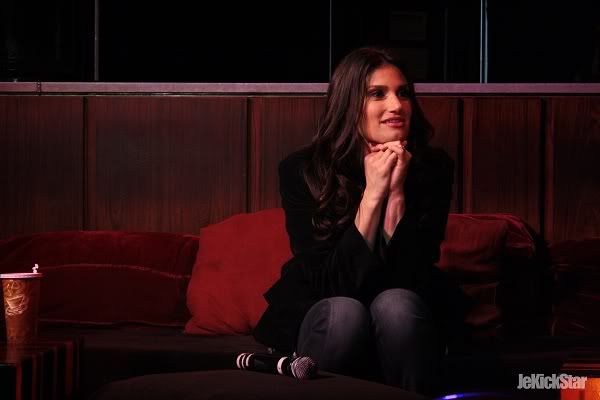 And doesn't she look FAB?!