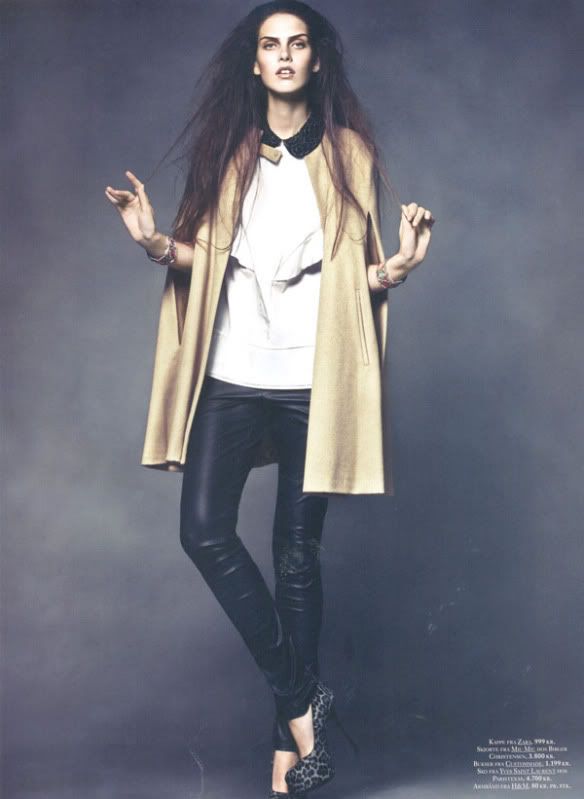 Leather, camel, leopard, and a cape... Fall 2010 from head to toe
A very interesting trend going on this fall is the return of a messy seventies, hippie aesthetic, and with it, the return of the cape. As the long-lost relative of the poncho, capes are very much in season due to their relaxed yet urban vibe. They can come in practically every style and color, like a coat, but make an outfit interesting because of their swingy shape.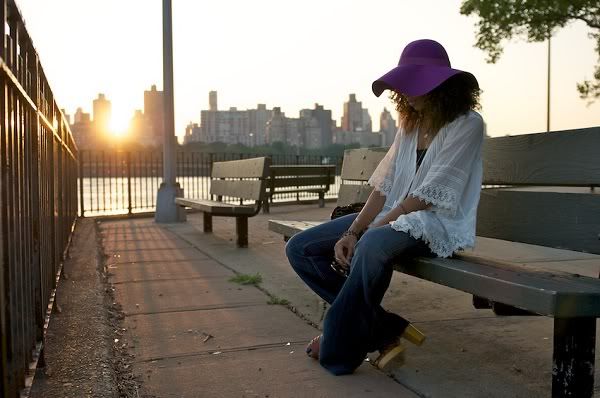 Blogger Karen channels Ali MacGraw... not exactly a cape but you get the point
Unless
extreme hippie dippy chic almost to the point of bag lady is your thing
, stay away from oversized, shapeless capes. Shorter cuts (no longer than upper thigh length) and structered capes with clean lines look modern and sophisticated. Don't get lost in fabric, either; when wearing capes, keep the rest of your look pared down. Think skinny jeans, leggings, or fitted dresses and skirts with minimal accessories. Flared jeans or trousers could also work when worn with a simple, tucked-in top for an
Ali-MacGraw-in-Love Story
look. (And if you have no idea what that is, google it. Now.)
Despite the fact that they are clearly less cloth by not having sleeves and all, capes are pretty expensive; just as much or more so than coats. Asos has a $600 version that kind of looks like an oversized dishrag, but they also have the prettier, cheaper
Multi Stitch Zip Cape
for $58. If you're big on the military trend, they also have this VERY nice navy
Military Knitted Cape
, which comes complete with brass buttons and epaulettes for a whopping $50.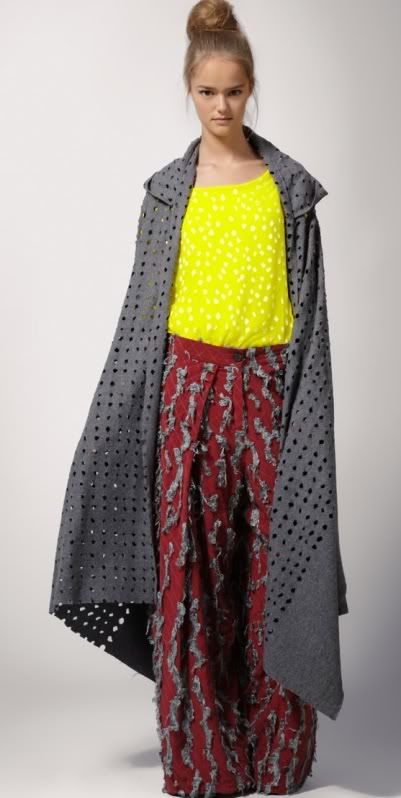 Louise Gray Cashmere Wool Devore Hooded Cape
, $586 (haha
right
)