Are you ready for some football?
Monday saw me at a bbq spot in midtown called Brother Jimmy's. I had a taste for barbecue for a week and a half but I didn't particularly want to wait two hours for a table (
Dino BBQ
, I'm talking to you), it was either go to a new place or hit up old favorite
Jimmy's
.
Well, what do you know? It was Monday Night Football. After about five minutes of screaming over the din inside to order a glass of water, we asked our waitress to move us outdoors post haste. Yes, I should have realized that a Cowboys vs Giants game might be kind of a big deal in NYC, but I had a complete blond moment and went to a block with about five bars on it. Even outside,
oh, the screaming
.
I do not look pleased
Luckily, ten mintues and a Lynchburg Lemonade later, the roar had dimmed. Or maybe that was just the buzzing in my ears? Whatever, it was a gorgeous evening for sitting outside and I had a great time!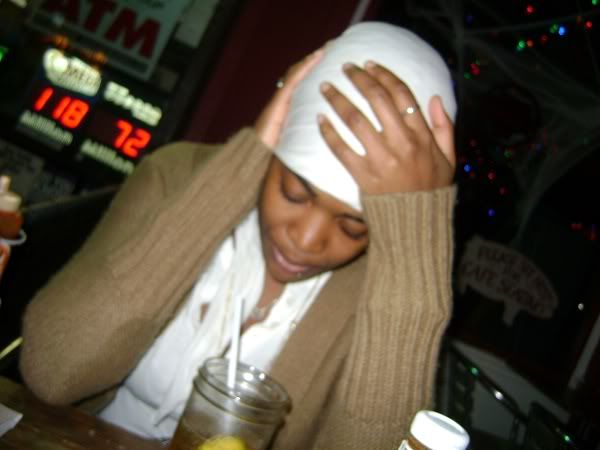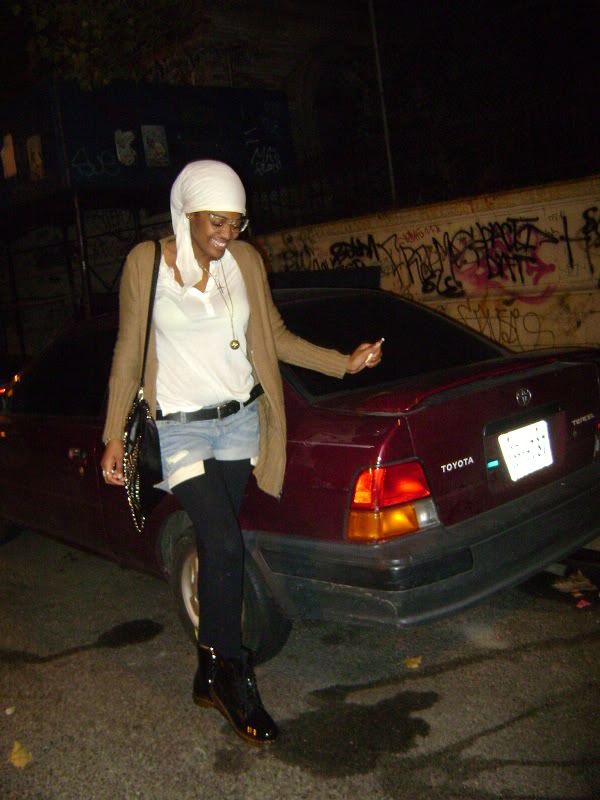 Target cardigan, Old Navy shirt, Levi's shorts, Gap leggings, Doc Martens