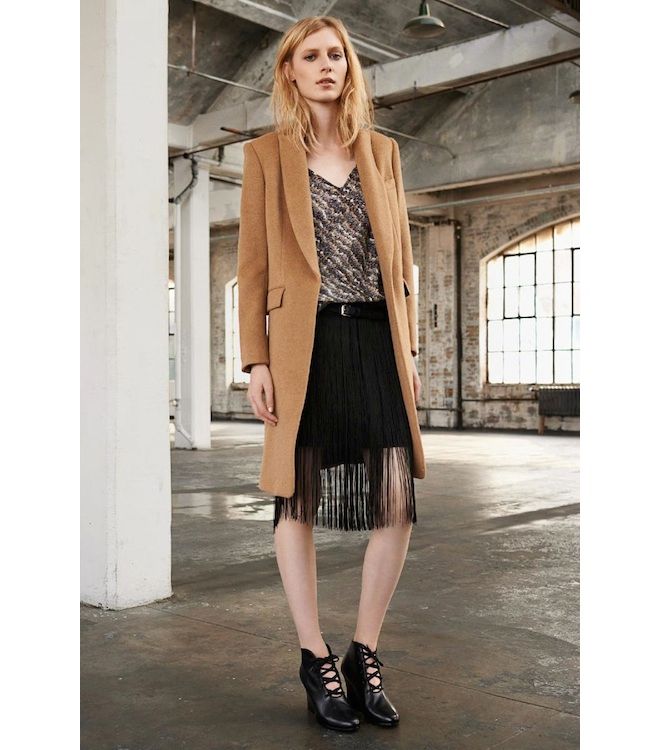 Rag and Bone Resort 2014
The Resort collections are always a fresh and wearable alternative to the intricate masterpieces of couture week, and this season was no different, with designers putting out tons of interesting and playful pieces. One trend that stood out- literally- through the shows was the appearance of swinging tassels. Located on everything from skirt hemlines at Rag and Bone to short overlays at Emilio Pucci, fringe could also be found dangling off of jackets and bags, Old West Style and sweetheart neckline blouses,
toepick-style
. Tassels add instant movement to a look, ensuring that the wearer stands out from the pack.
This is an easy trend to work into your wardrobe, as you can find a way to work tassels onto pretty much any item of clothing. Their versatility enables them to be
sweet
,
sexy
, and
bohemian
, all at the same time. Nasty Gal has options for anyone who wants to try out this trend: some of our favorites include the
Highway to Hell Fringe Jacket
for $98,
Flash Fringe Skirt
, $48, and
Magic Hour Fringe Dress
, which is a steal on sale for $38. I also have this weird love/hate relationship with
this bag
, which reminds me a LOT of the Cavalli one after the jump.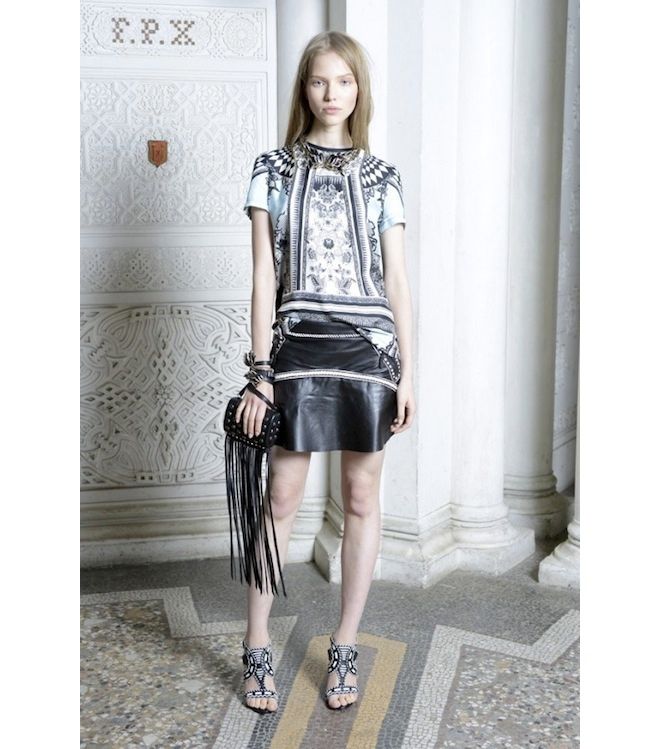 Roberto Cavalli Resort 2014
Emilio Pucci Resort 2014