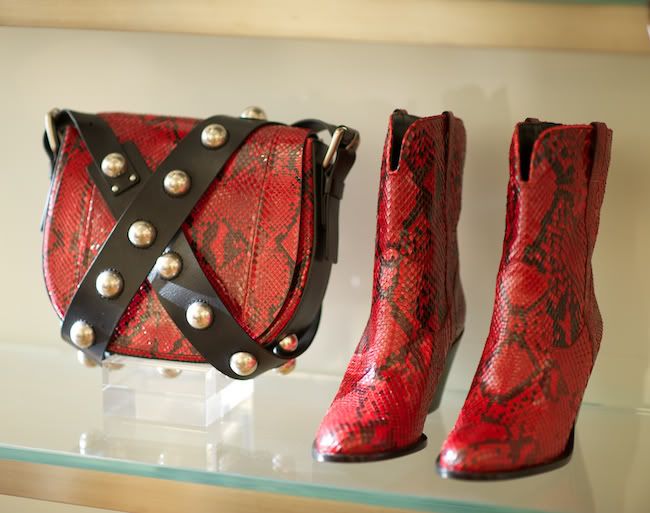 The Walking Red
Westerns look to be the inspiration for more than just movies and
weddings
this year, if Michael Kors Pre-Fall collection is any indication. The looks shown featured cowboy boots, hats, and oversized belt buckles as standout accessories to the sophisticated separates that Kors is known for. I also enjoyed the addition of double strapped saddle bags positioned to look like gunslingers belts on the models.
There is a deliberate grunginess about the pieces that are decidedly unique and obviously intentional;
Kors' Fall 2011
line (and most of his subsequent lines) was glamorous and styled impeccably, while this one features girls in grubby boots, shabby furs, and leather harnesses. It is a rather quirky effect, and one that I enjoy because because the color palette (reds, camels, black) and perfect tailoring still manage to match Kors' personal aesthetic.
Bravo!