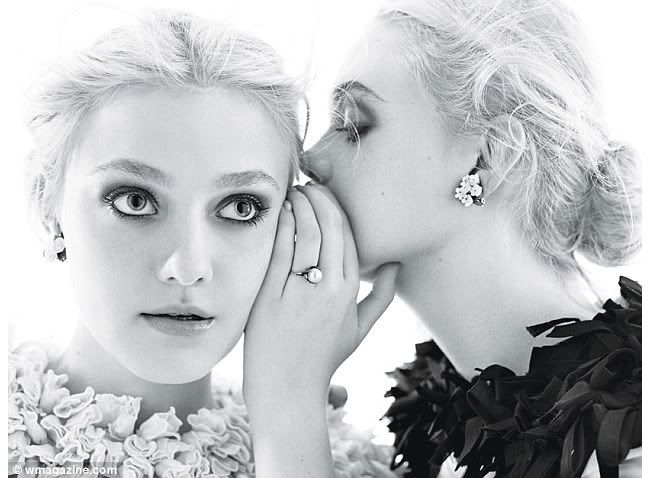 Shhhh...
Young sisters Dakota and Elle Fanning have a pretty impressive resume between the two of them: 17-year-old Dakota has been acting since the age of seven and appeared in movies such as
I Am Sam
,
War of the Worlds
,
Man on Fire
, and the
Twilight
Saga, while 13-year-old Elle was one of the main characters in last year's blockbuster
Super 8
. So it's no surprise that the young talents graced the cover of this months
W Magazine
, which also featured Blake Lively, Julianne Moore, and their respective sisters.
The Fanning sisters are known for their mature looks;
Dakota recently came under fire for a Marc Jacobs ad that has been accused of sexualizing a child
, while much has been made of
Elle's adult fashion sense
. This cover shoot has been no different, with the
gossip sites already buzz with speculation
about whether or not the spread is appropriate. I was on the fence about these pictures, initially, but the more I view them, the better I feel about it. They seem tasteful enough, and come across as cute and precocious in a 'little-girls-playing-in-Mommy's-closet' kind of way, which I think was the point.
But what do you think? Cute, or creepy?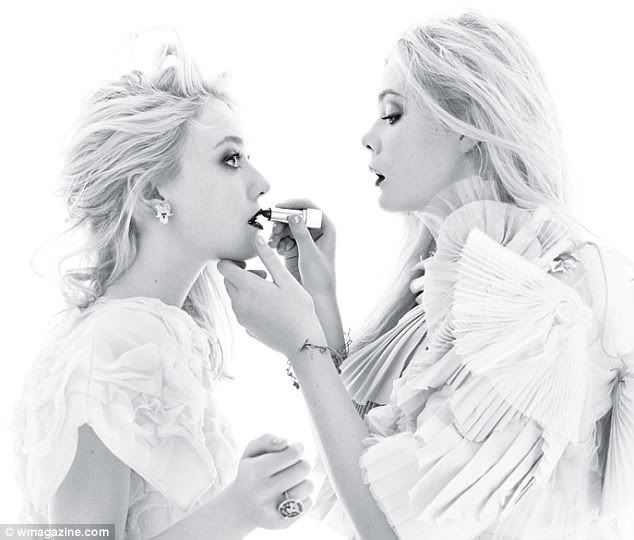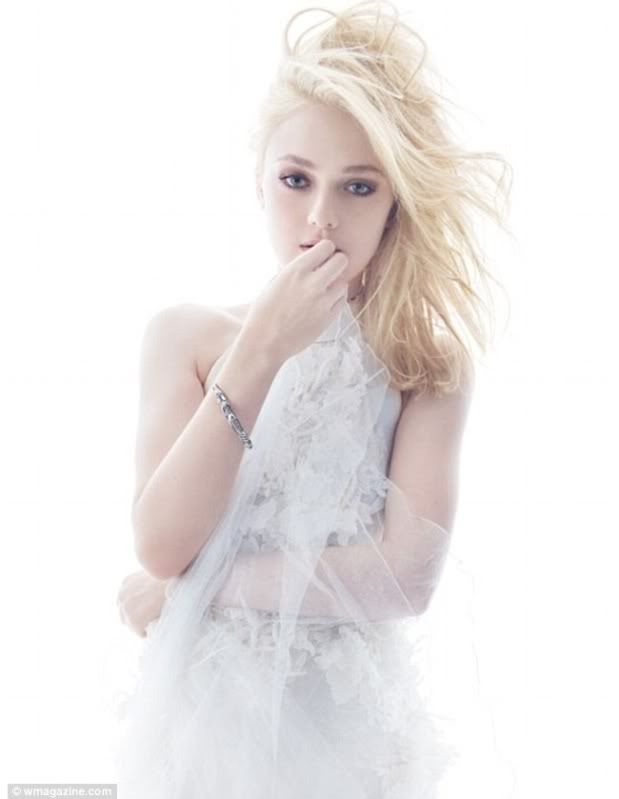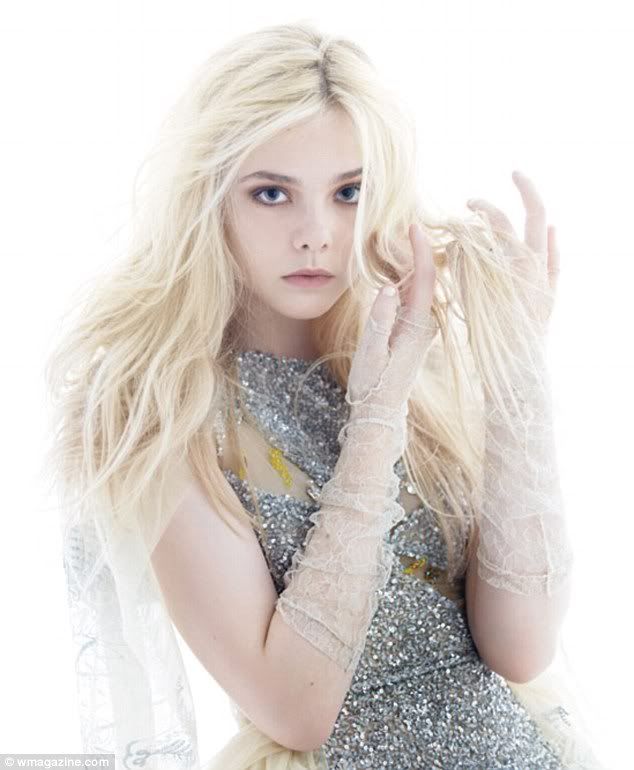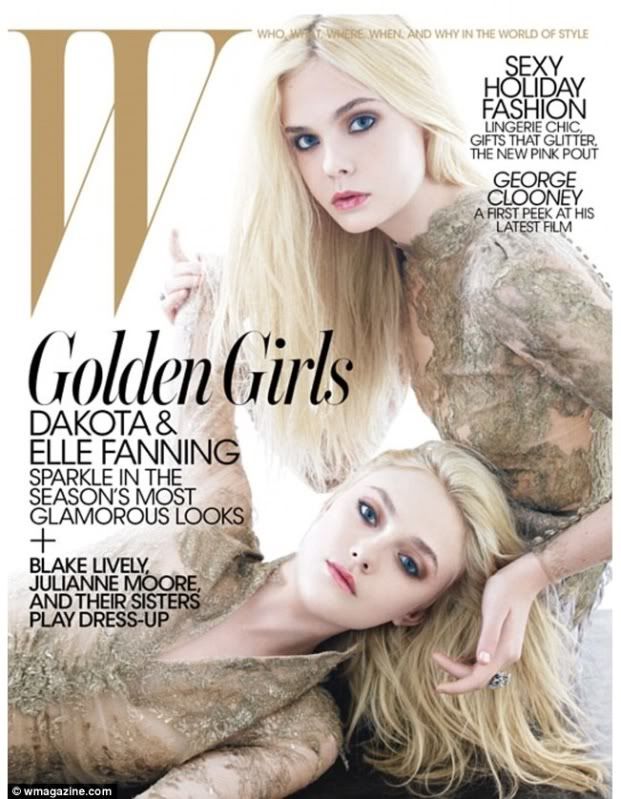 To view the full article, click
here