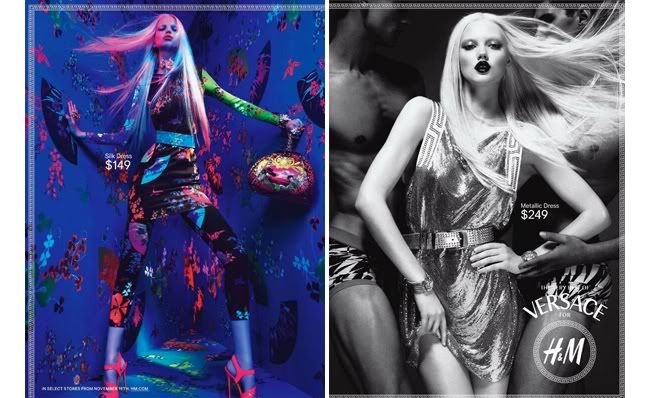 Dare to dream?
Versace for H&M
I did a
post way back in June
about H&M's upcoming collaboration with Versace, which featured sneak peeks from the creation of the line, and, after personal disappointment in the quality of both the H&M for Lanvin and H&M for Missoni lines, I find myself getting very excited for these looks from Donatella Versace. Images of the collection in it's entirety have been released and quickly swept through the internet, and I must admit that I find myself intrigued by on-trend pieces that seem to be heavily inspired by the mod sixties. Colorful shift dresses, leather pieces, studs, and sequins retain much of the glamorous style that is unique to Versace, but youthful patterns and accessories make it very much appropriate for H&M consumers.
The in-store release date has been set for November 17th, with the collection including both men's and women's items as well as accessories. Prices range from $19.95 for costume jewellery to $299 for a studded leather jacket and dress (
last seen on Anna Dello Russo months above the scheduled release
). Versace creative director Donatella Versace also has designed a pre-spring collection exclusively available in countries with H&M on-line sales starting January 19. Versace is the latest fashion house to collaborate with H&M on an exclusive designer collection, following Karl Lagerfeld, Stella McCartney, Comme des Garçons, Jimmy Choo and Lanvin, despite Donatella's previous statements to the contrary.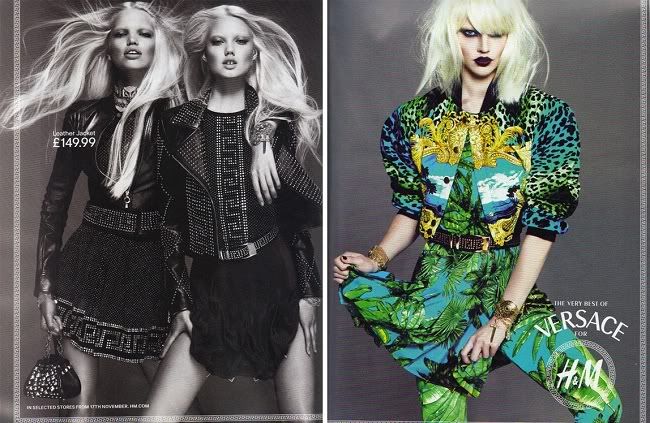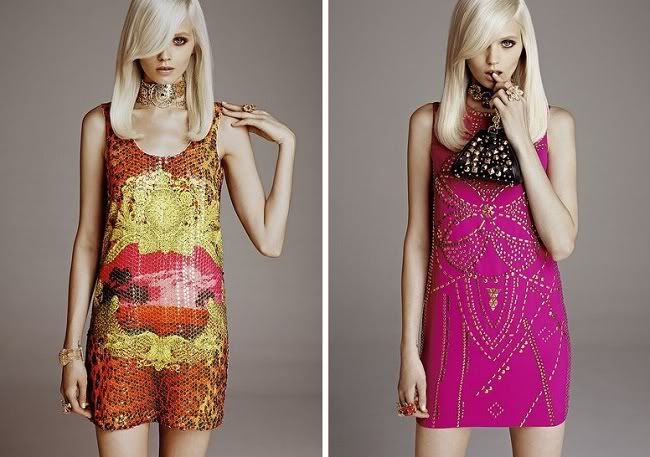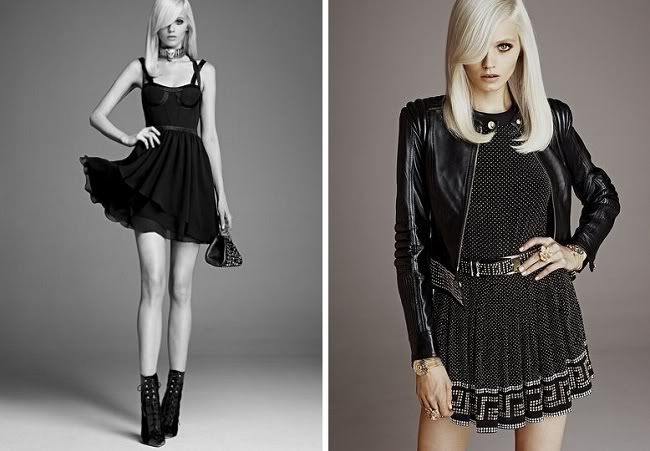 To view the full collection, click
here
and
here
. For a video of Donatella Versace going through the collection and highlighting her favorite pieces, click
here
.
P.S.
Remember
this post
, one of the first ever on this blog, where I waxed poetic about Lisbeth Salander's kick-ass personal style? Apparently I wasn't the only one impressed by her sartorial choices, as a collection inspired by the punk goth heroine of
The Girl With the Dragon Tattoo
arrives in H&M stores on December 14.
It will be designed by Trish Summerville, center in the below picture, who created Salander's looks in the United States film version of Larsson's three-book crime series (which hits theaters this Christmas). The 30-piece collection will have a "the dark urban feel that defines" Salander's character, and will include leather jackets, torn jeans, t-shirts, motorcycle boots, and hoodies. I'm SO excited for this! I could see myself in every one of these pieces.