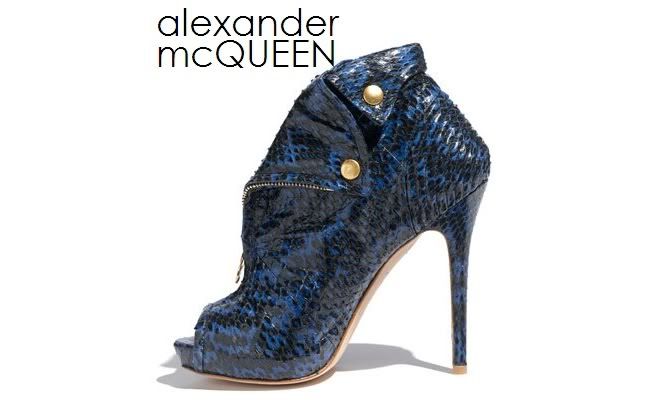 Alexander McQueen Fall/Winter 2011
I hate snakes. Always have, always will. I find them to be creepy and on the evil side, and had nightmares about them often when I was younger
keep that a secret, though
. So imagine my discomfort when one of the biggest trends to sweep the runways this fall was snakeskin? Haha, just kidding. I actually think this is a massively cool trend, and one that is incredibly chic when done correctly (and not like a
Real Housewife of Las Vegas, Jennifer Lopez
).
Snakeskin marched down the runway on everything from tops and bottoms to jackets and accessories, and one of the biggest marks of this trend was to introduce the snakeskin with the bright, fluroescent pops of color that have permeated the lines for the last year. The turquoise jacket over at
Gucci
and jade tea-length skirt sent out by
Chloe
are fantastic examples of the combination. I am also madly, deeply in love with the electric bootie above by McQueen; everything from the color to the open-toe to the button plackets on the side make it entirely lustworthy.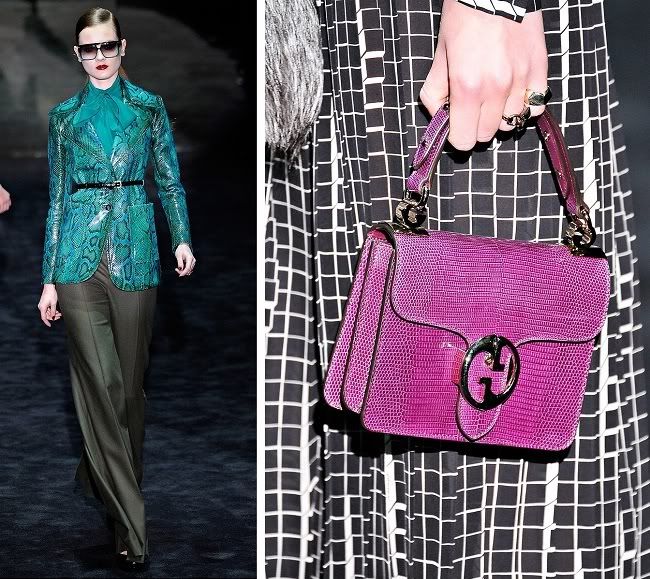 Gucci Fall/Winter 2011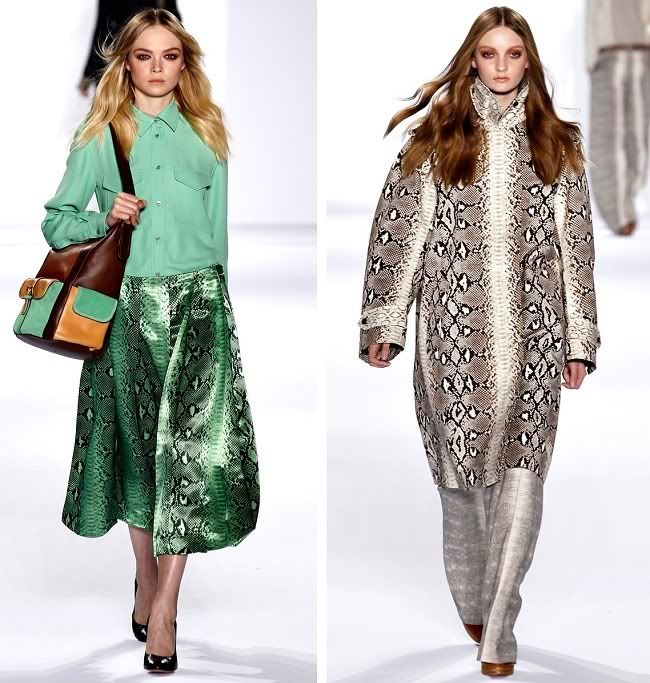 Chloe Fall/Winter 2011
Snakeskin is a bit of an in-your-face trend that leaves people understandeably apprehensive about trying. Touches of the print to accent an outfit are always fun and simple, like
Karen's on-trend snakeskin Christian Louboutins
. Urban Outfitters has an
incredibly cute clutch
for $24, TopShop is good for this
this
belt and
this
hair barrette, and
www.endless.com
has tons of accessories like
these earrings
and
this watch
. For the truly wild at heart, go bold in pieces like
this pair of patterned jeans
from TopShop (get your
Steven Tyler
on!) and
this
AWESOME blouse. Maybe even try wearing them together, for a head-toe-to look (like Jennifer Lopez, who redeemed herself in a very nice ensemble
here
). If you opt for
all snake everything
, a word to the wise: try not to mix-and-match your prints, and keep your patterns in the same color palette.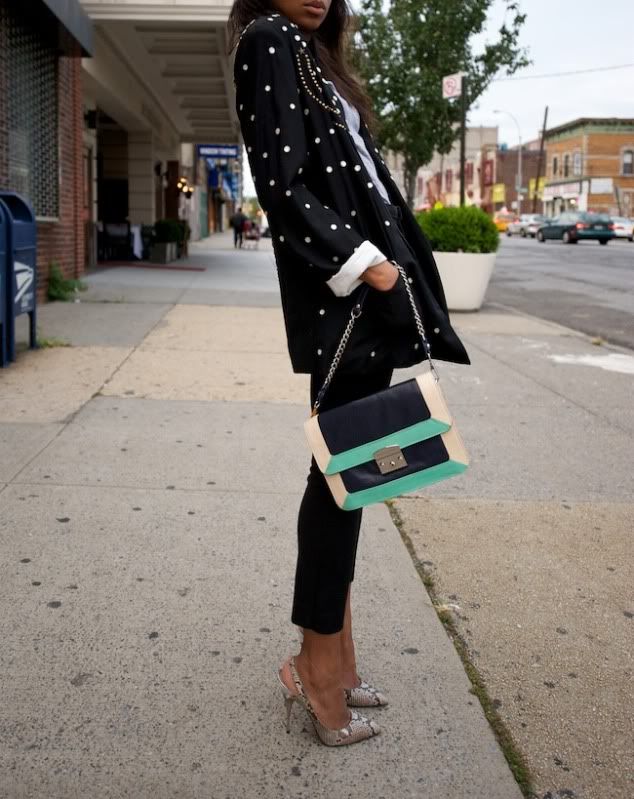 Karen via
Where Did U Get That