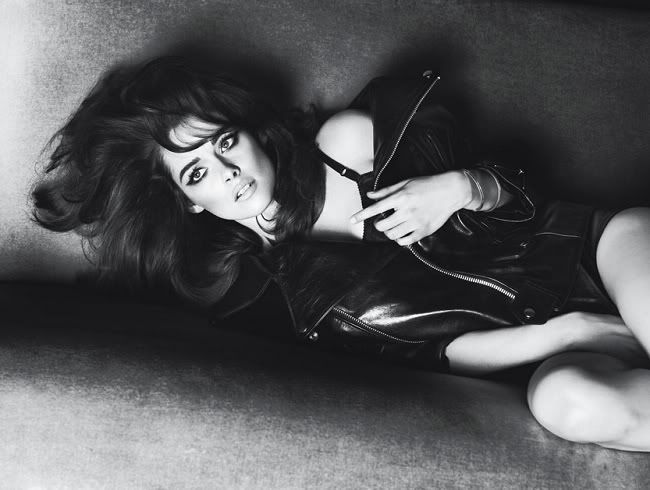 "
BFD. Big f*cking deal.
" ~ Kristen Stewart
Or is it Kristen Stewart? Or is it a brunette Barbarella? It's not exactly clear who the star is on the cover of the most recent
W Magazine
, or who is staring out from the pages inside. It certainly isn't glam rocker Kristen,
who never met a Balmain dress that she didn't like
. Nor is it weird-and-awkward Kristen, she who
showed up to red carpets in Chuck Taylors
,
looked like a deer caught in the headlights on the cover of Vogue 2011
, and inspired a blog called, get this,
Kristensawkwardness's Blog
. Her awkwardness HAS IT'S OWN BLOG. No, this blue-eyed, dark-haired vixen is someone entirely different from the girl that we've become accustomed to seeing over the years. She actually looks beautiful and completely comfortable in her own skin.
In the article, in which Stewart answers questions rather candidly and refers to herself as Bella Swan on more than one occassion, quirky little Kristen comes through loud and clear. (On a question about the movie
Panic Room
, where she played an epileptic, she said, 'Just being able to say, I was 10 years old and I broke all the blood vessels in my eye on that take, is cool. It was fun.') And maybe it's the make-up, maybe it's the styling, maybe it's (gasp!) actually the witty quirkiness of the self-deprecating interview, but I
finally
understand. Because I've been trying reaaalllyy hard to like this girl for the past few years, folks.
Looking at whomever is in this pictures, I kind of
get
the fascination with her. There's something cheeky and genuinely interesting here, not unlike the beauty of a young
Priscilla Presley
or the charm in the famous photograph series of Marilyn Monroe, '
The Last Sitting
.' Stewart is only 21, as opposed to Monroe's 36; imagine if she really comes into her own in fashion? She has all the makings of a rock'n'roll gypsy, like
Kate Moss
(
whose wedding was the stuff of legend
), or a funky, eclectic free spirit
a la
Erin Wasson
. Kristen Stewart might definitely be a fashion icon in the making... but whomever is in these pictures is already today's
Thursday Style Icon
.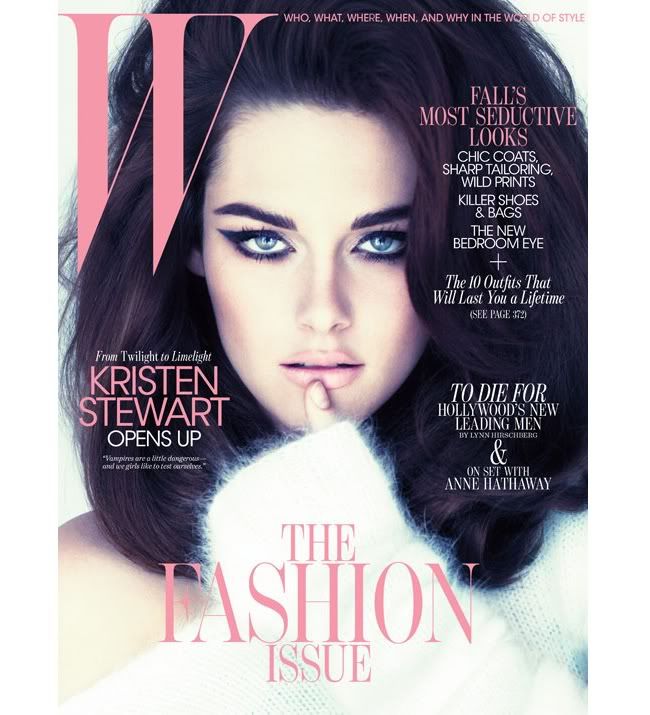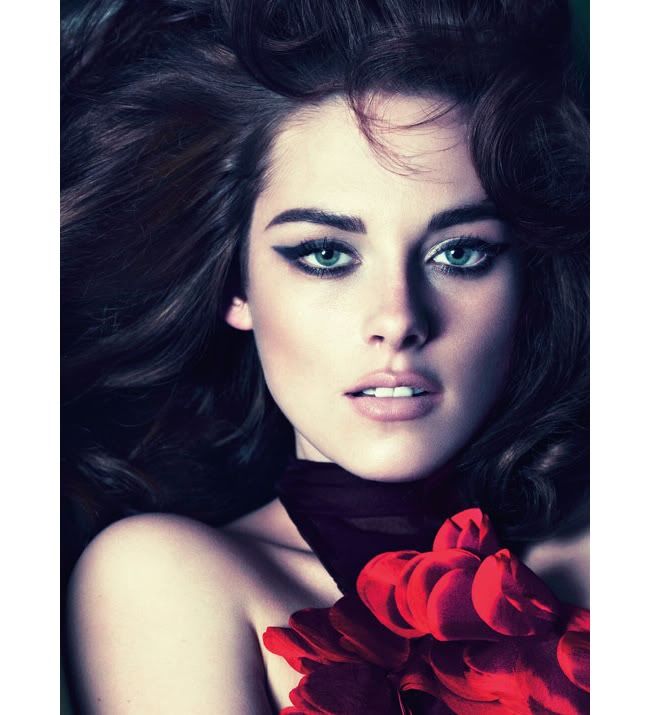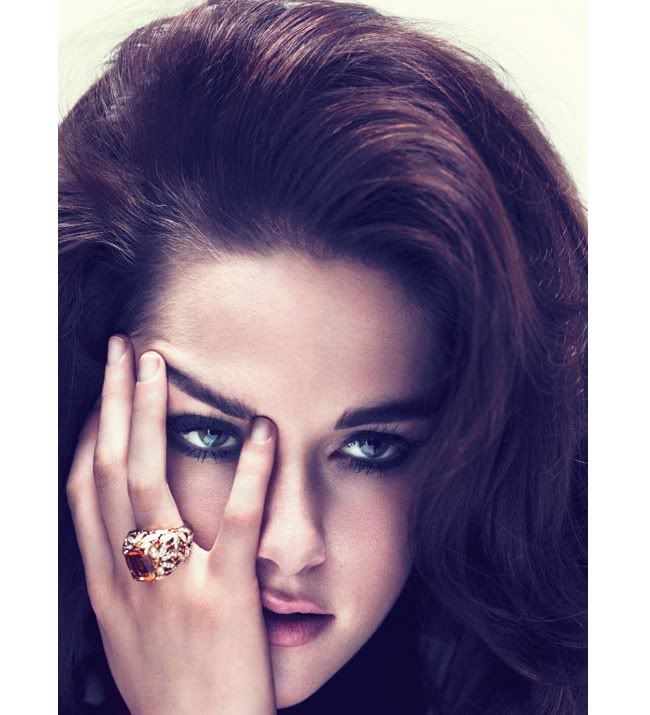 To read the full article, click
here
.