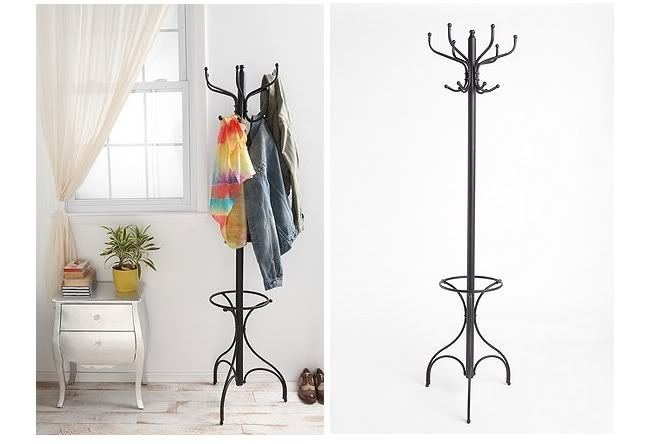 I know you guys probably thought I had abandoned you this past week, but, fear not, I was merely on vacation. I had a week off from work, and I more or less checked out of everything and focused on relaxing and enjoying my city. I did more in New York this week than I've probably done in the last six months- and that's saying something.
So. What do I bring you this Monday? As you all know,
I have recently been on a total home decor kick
. My most recent purchases subsequently haven't been clothes or shoes; rather, last week I invested in a coat rack! I had been eyeing
Urban Outfitters Coming and Going Coat Rack
for months, and when it finally went on sale for a reasonable $50, I scooped it up. Much like one of the reviewers (whose photo I included above), I don't intend on using it for coats. Rather, I plan on keeping the massive amounts of bags I have on it. Right now, the bags are kind of floating around my apartment, living on doorknobs and countertops, and hopefully this coat rack will become their permannent home.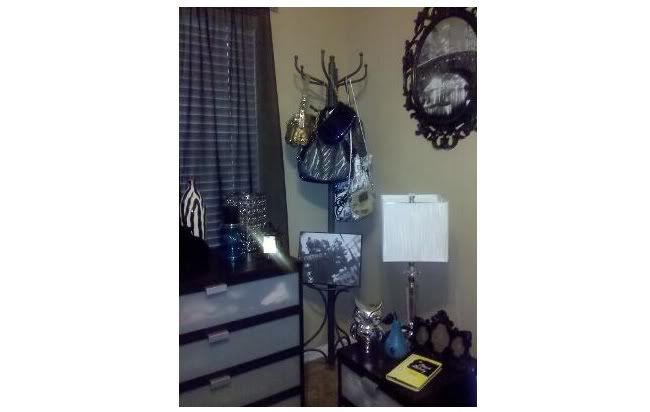 Good idea?