I brought in a rather modest Forever 21 spread recently, but I love each and every item so much it seemed like, not only did I buy a ton of stuff, but I bought a ton of stuff that I would wear over and over again. It came in last week and I have already worn each of the three pieces multiple times! Let's review, shall we?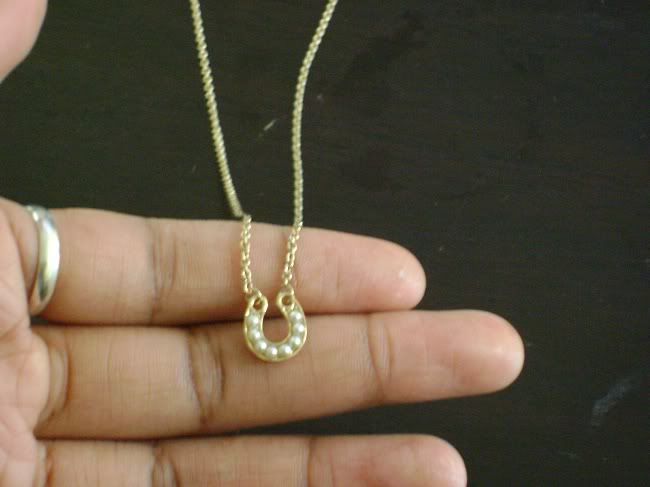 As soon as I saw this horseshoe necklace I had to have it. Do you guys remember
this necklace
on
Sex and the City
? (Or, as I like to call it, the horseshoe that spawned a thousand knockoffs.) It was small, delicate, and never left Carrie Bradshaw's neck for much of season three, including one of my all-time favorite episodes,
My Motherboard, My Self
. I've been quietly searching for a similar one, and finally hit the jackpot with this gold-and-pearl-esque pendant from Forever 21. See if you can spot it in action in
this post
.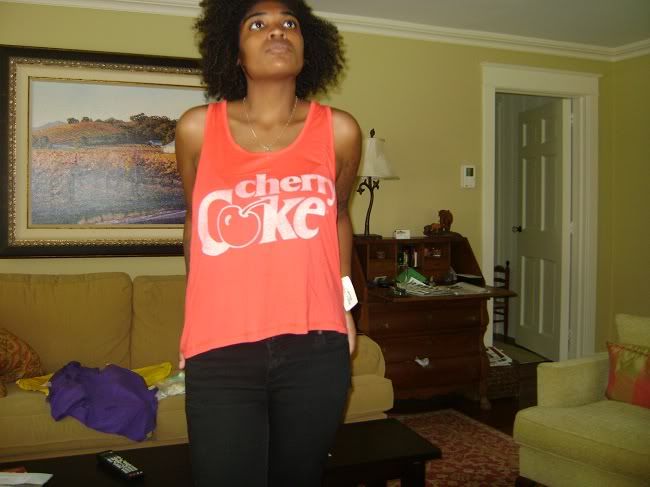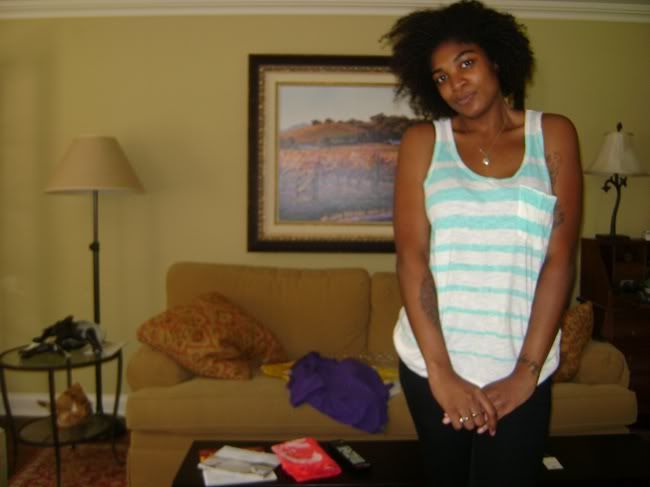 I'm always on the lookout for decent tank tops, and these two from Forever 21 were about $5 each and funky enough that they came home to me during an impromptu bout of online shopping. The one thing I will say that surprised me when they arrived was the sizing- Forever 21 clothing has been known to run a little small (to say the least), so I've been buying large shirts and dresses there for YEARS. When these arrived, I was almost swimming in them! The Cherry Coke shirt, for example, is supposed to be on the cropped side, but it definitely fits regular on me. Either I'm getting smaller or the clothes are getting bigger... what do you guys think?