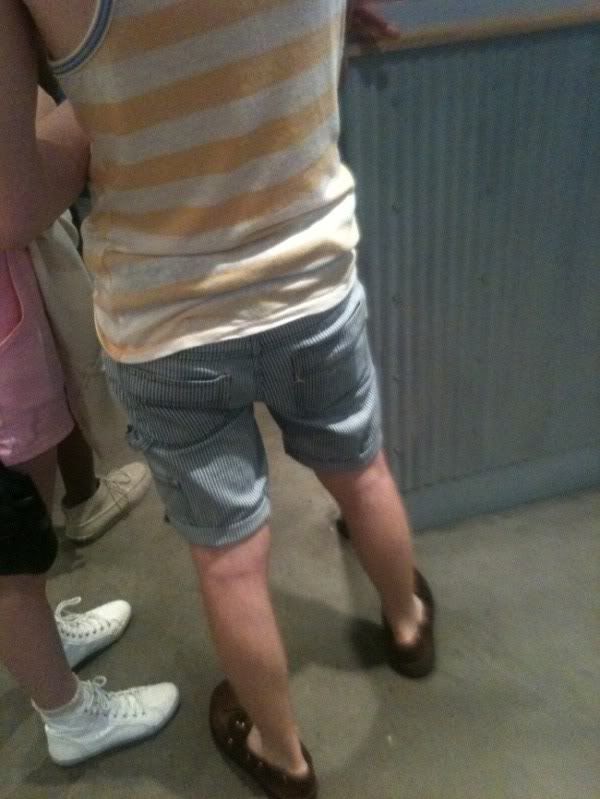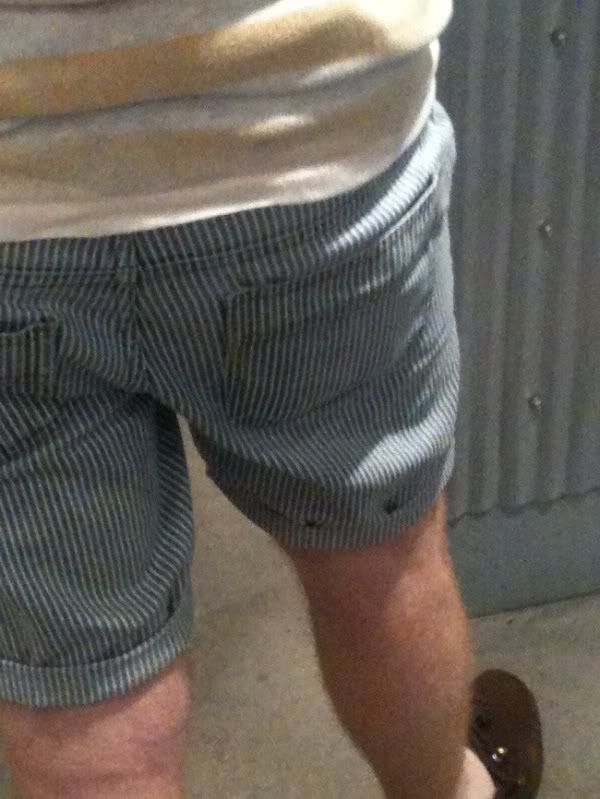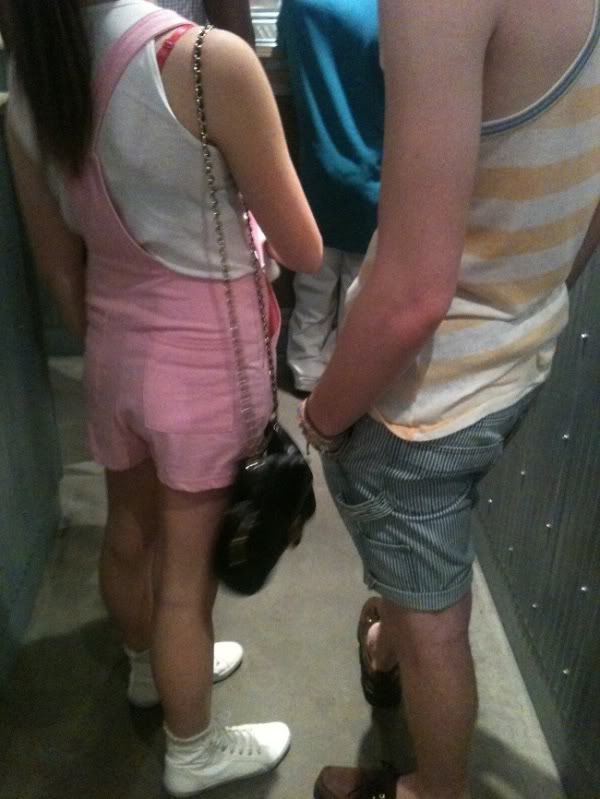 Stripes on Stripes on Stripes
Spotted in Chipotle... and, while he looks amazing playing stripes against stripes in his bright yellow tank and pinstriped shorts, you know what they say:
It ain't no fun unless the crew has some.
. What is his female companion wearing?! A pink jumper/onesie with Keds?
She looked like an extra from Napolean Dynamite
, which actually could have been awesome if she had executed it properly. She didn't. For shame.