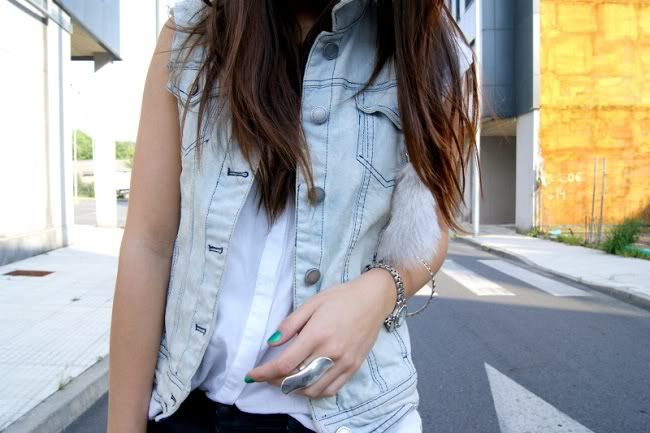 LA from LA
A trend that I am loving these days, which is white hot on the blogosphere and in celeb, music festival fashion (but one that I haven't really seen implemented on the designer runways), is the denim vest. A tried and true staple from the currently ever-so-trendy 70's, the denim vest is something that I'm itching to DIY and throw on over a floral dress
a la
Sienna Miller. It's such a classically cool piece and an essential in any wardrobe, due to it's ability to effortlessly pull entire outfits together in a snap. And you know something else? I actually think I have a denim vest floating around somewhere; I can vaguely remember chopping the sleeves off
this denim jacket
last year.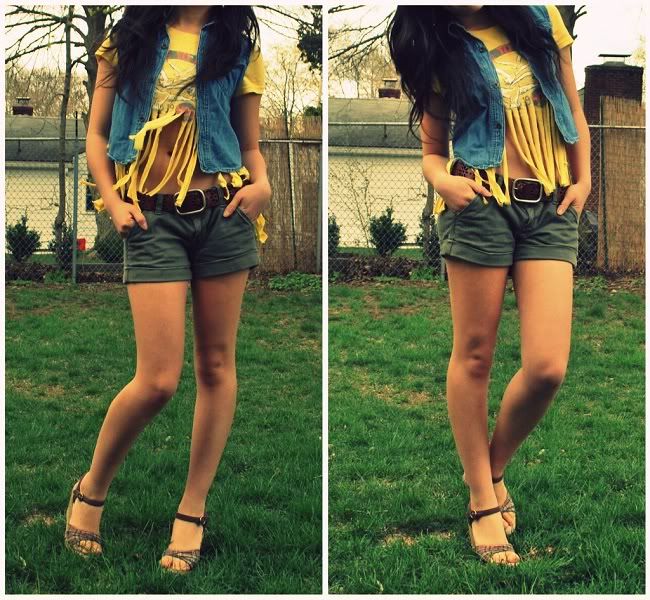 Cindy of
Style Souffle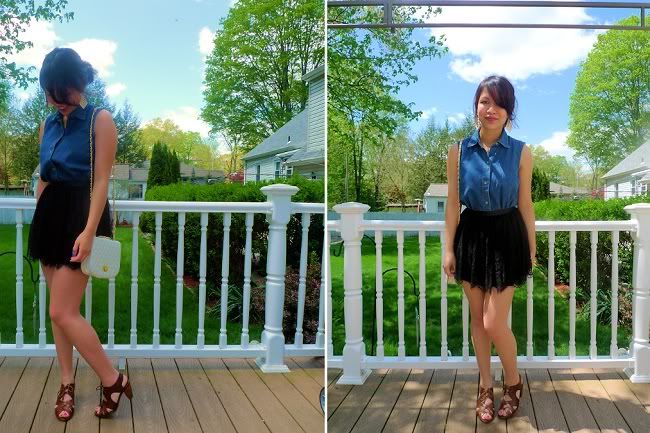 Kaye of
It's My Birthday
I think it's more popular with the bloggers than the designers because of it's more rugged contruction... when you do it yourself, it usually ends up with ragged, frayed edges where the sleeves used to be, but, in my opinion, that only adds onto the appeal of the piece. Whether you create it yourself or buy it pre-made there are a million ways to wear it: go with florals and billowy peasant tops for a sweet, Bohemian vibe, or try it with a tank or simple tee for an edgier look.
Cindy
also DIY-ed her yellow fringe t-shirt, slashing it for a rock'n'roll chic ensemble that I
love
, but I also think it's fun to mix and match denim tops of all kinds with different fabrics and textures on the bottom, like
Kaye
. This is one item that you really can style to your hearts content, based on your personality. You can find them pretty much anywhere that sells denim (like the Gap, Old Navy, etc), but here are a few of my personal favorites that are out there: The
Levi's Workwear Vest
, $69, is a great color and solid construction, the hooded
Forever 21 Denim Vest
, $23, is a cool alternative to this
more expensive Levi's version
, and
this one from Macy's
, $43, is fun, fresh, and modern.
Sienna Miller, Kim Kardashian