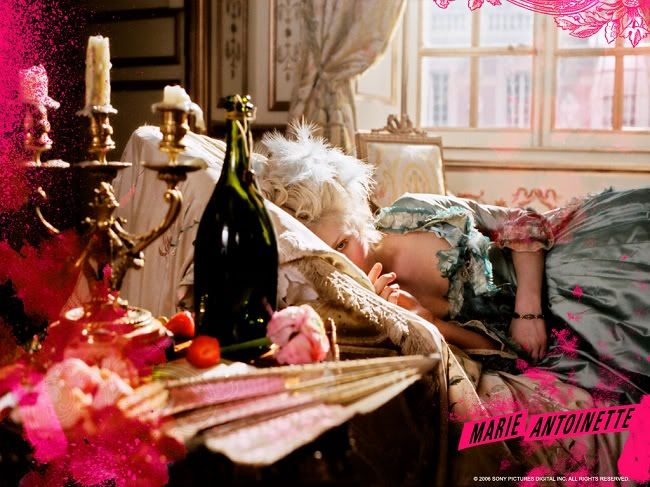 Off With Her Head.
Sofia Coppola's
Marie Antoinette
seems to be a rather misunderstood film; equally loved and hated, it was panned by critics as
style over substance
(with the exception of Roger Ebert,
who gave the film a rare four star rating
), but garnered a 55% approval on Rotten Tomatos and a cult following. Whether you love the film, which was a modern, bubbly take on the doomed Austrian queens life (it completely omitted her beheading) or hated it, one thing was undeniable: the clothes were
spectacular
.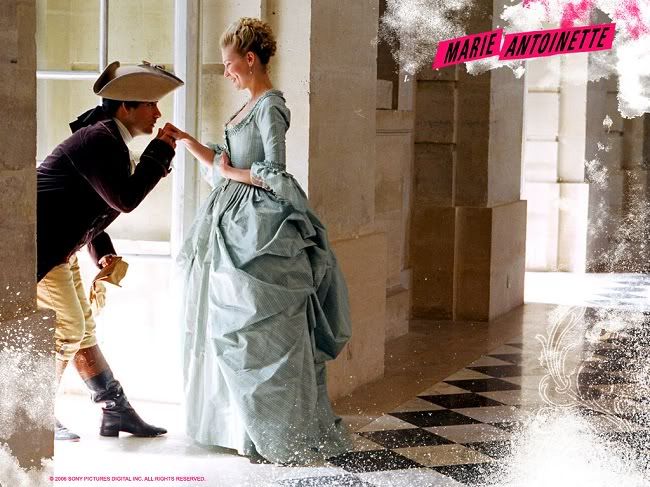 The costumes for the movie were designed by Milena Canonero, who won an Oscar for Best Achievement in Costume Design for her lavish creations, and Manolo Blahnik, who created all the shoes. They featured extravagant ball gowns, over-the-top wigs and hats, feathers, flowers and fans, all in a youthful palette of pastels: soft pinks, light yellows, gentle peaches and baby blues.
Ironically, the color scheme was based on a box of macaroons from pâtisserie Ladurée ('
Let them eat cake!
'), and pastries from the French bakery were also featured extensively in the movie. The costumes perfectly embodied Marie Antoinette's carefree, fanciful existence and the sharp line between the life she lived and the reality she lived in; a time where she insisted on powdering her hair with flour while her people were starving and on the brink of war.
Filming locations included Château de Chantilly, Hotel du Soubise, Chateau de Versailles and Opéra National de Paris Palais Garnier in France, for a truly authentic feel. Vast gardens with beautifully-manicured topiary and lawnsand intricate print upholestry set against gold-gilded doors, floral wallcoverings and panelled walls dripping with decorative Rococo opulence provide a great backdrop for showing the extravagant life of the teenage queen, who was only 38 when she was executed. Love it or hate it, Sofia Coppola's
Marie Antoinette
is definitely a feast for the eyes.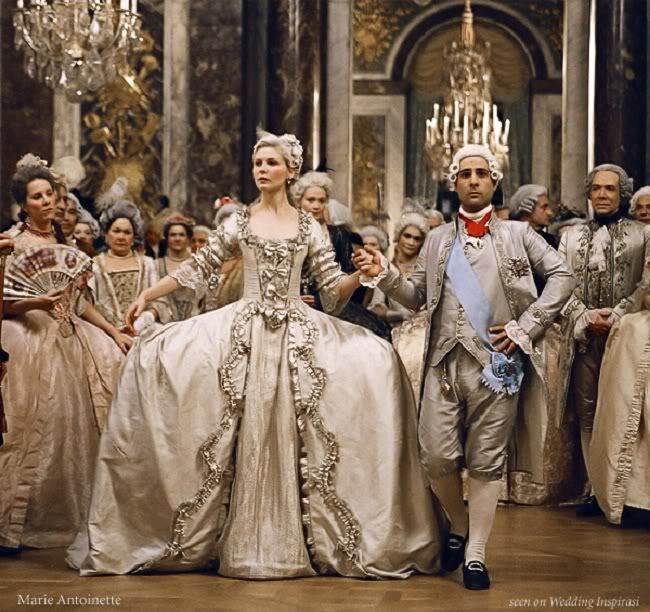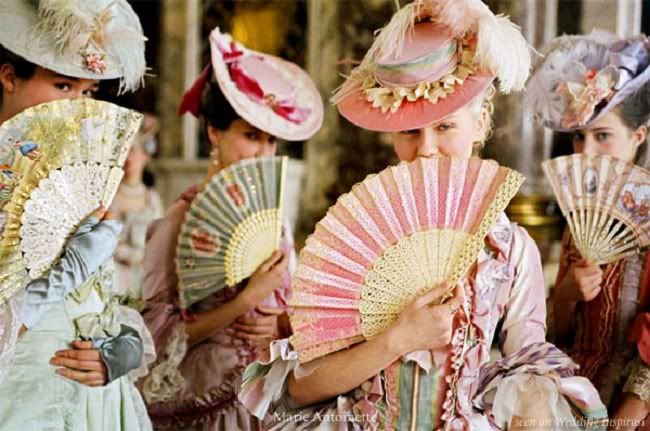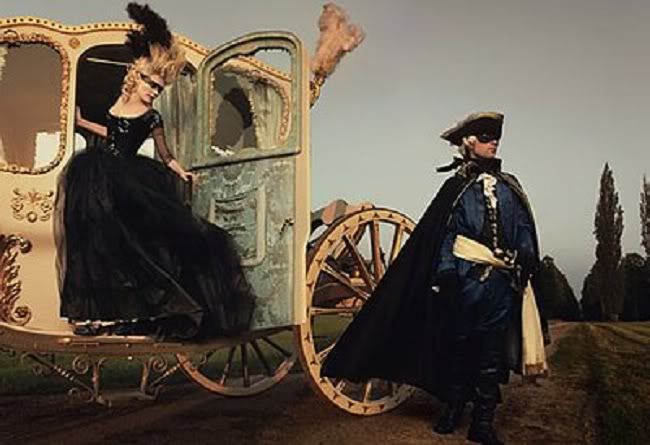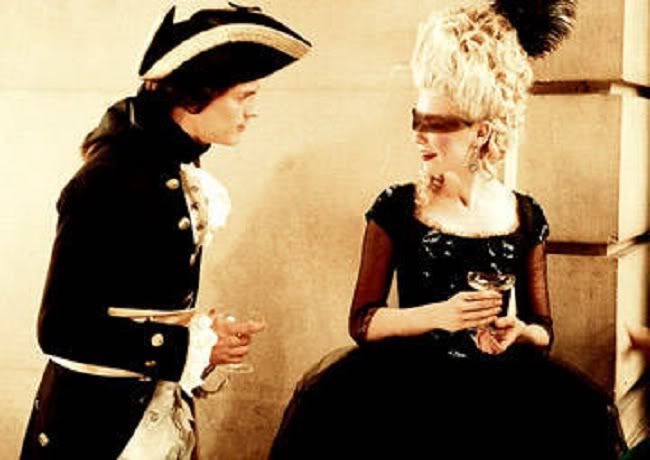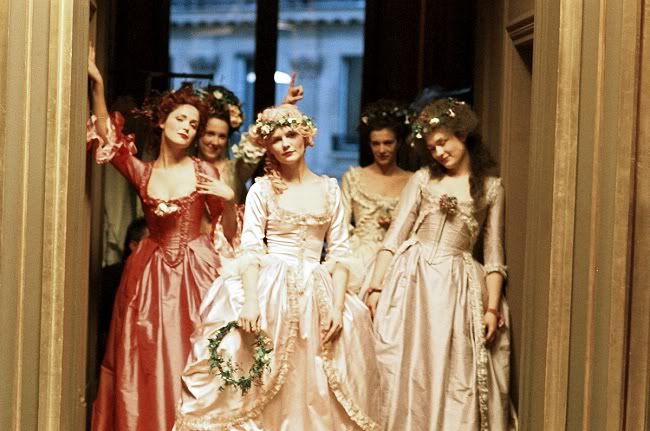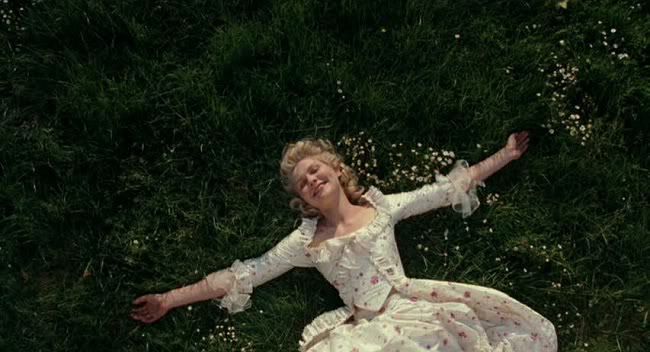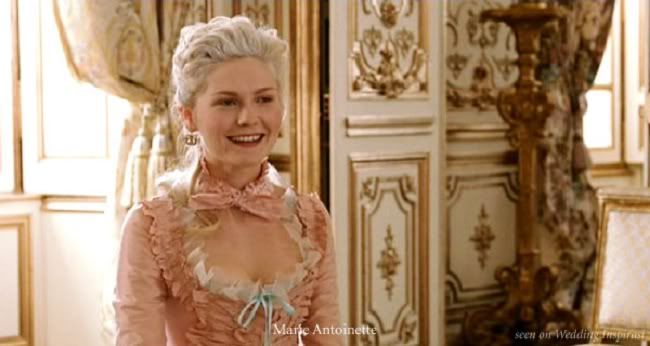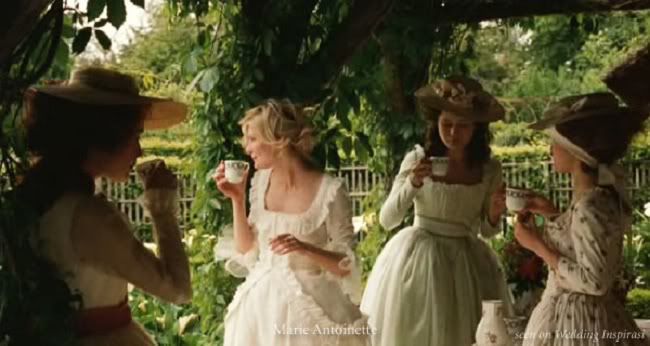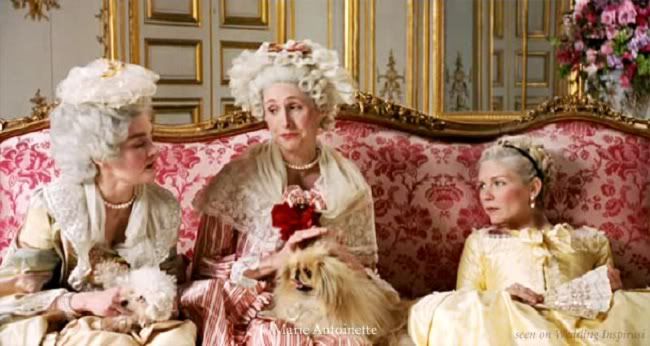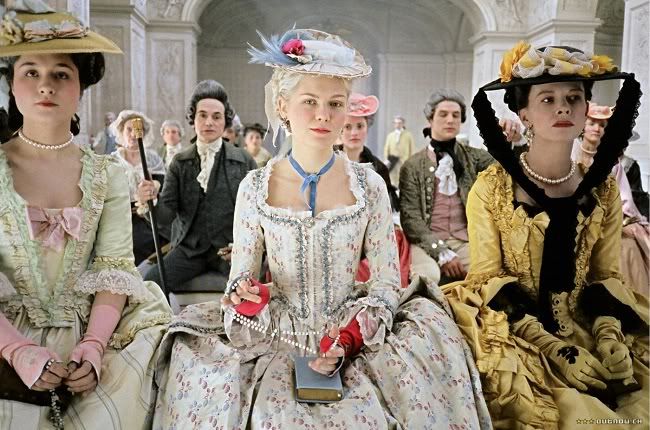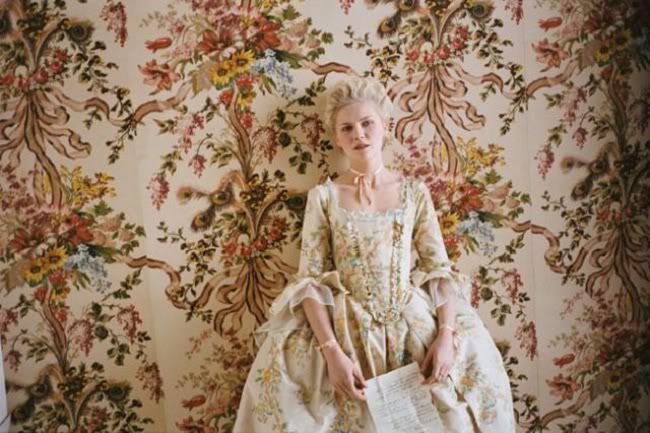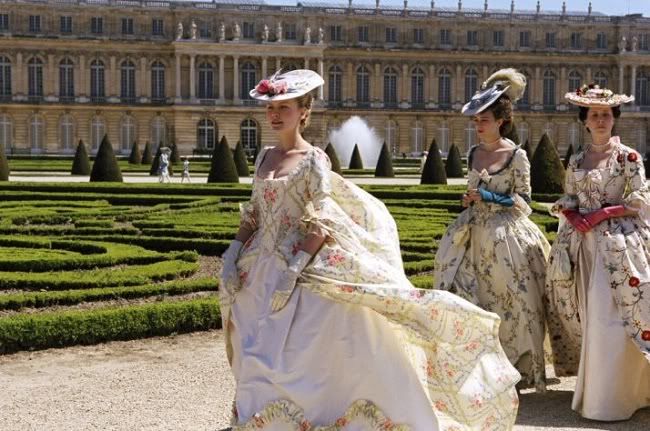 Kirsten Dunst with director Sofia Coppola on set