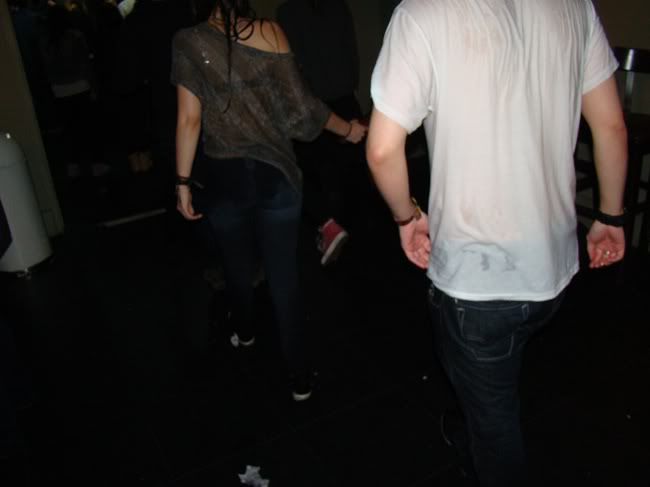 Slippery When Wet
My bosses went out of town for the week, so I've been off work and lounging around the house since last Friday. In my boredom, I also decided to take the time off to do some fun New York City sightseeing! I went out to eat with friends quite a bit last week, and Sunday evening saw me at a 7pm show of the famous play 'Fuerza Bruta,' which means 'Brute Force.' Hence the title.
It was incredible. I might not be cultured enough to understand the significance of the main character walking on a treadmill, running on the walls while in a harness, and jumping through obstacles for the first twenty minutes of the show (I guess he was overcoming his problems?), but that was a sight to see. There was a real rave, NYC-culture vibe to the first half of the show, which featured, aside from the guy running, the entire cast dancing on platforms under strobe lights and dousing the crowd with water.
They encouraged us to dance as well, gyrating to techno music and jumping up and down. It was so fun! And when they lowered the thick plastic sheet and poured water on it, the most famous part of the show, I was captivated. Have you ever laid under a glass table as a child and watched people put glasses and cups on it? Or seen the goings-on of the living room? That voyueristic, almost fantastic view off the ordinary world? Amplify that by about a thousand and you have
Fuerza Bruta
.
There was no flash photgraphy but I snuck some really cool shots and video on my iPhone: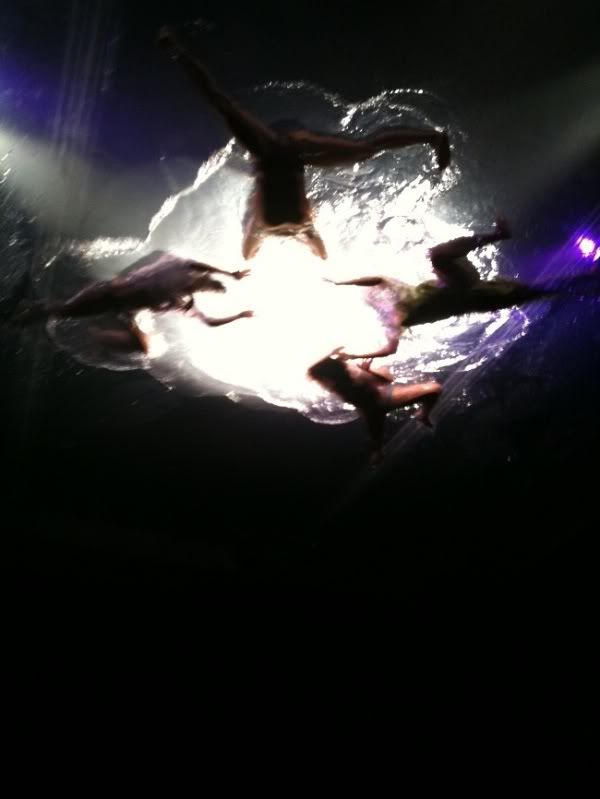 I knew I'd have to stand for the entire 70 minute show and the promotional pamphlet said 'Audience Might Get Wet' (understatement), so I went simple and grungy and wore a new plaid shirt with a striped Gap tee underneath. The lighting was cool so I snapped a pic in the pink light and another one with the flash on, so you could get the full effect. All in all, it was an incredible show, one I hope you all get a chance to see if you're ever in the New York City area. To buy tickets, click
here
.