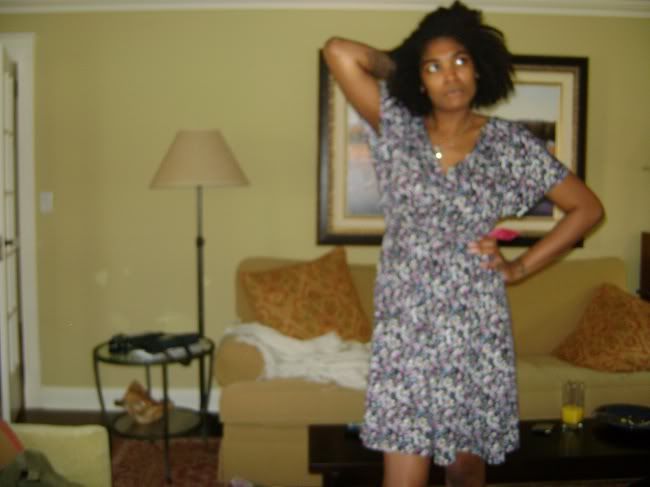 You all know well of my love for Forever 21, but Target (or Tarjayy,
dahling
) is way up there on my list of clutch stores, too. This floral dress that I bought on my last trip home to Washington, D.C. is the perfect example of why. The print is a cartoonish floral that looks hand drawn on, and the mid-thigh grazing length could be prettily dressed up with high wedges and funky jewelry.
It could also be dressed down with a pair of Chucks and a cool, structured jacket (I can
so
see me rocking that look this summer), or even to work with bright-colored flats and a cardigan or blazer. It's jersey material and wrap style make it easily flattering on most body types, and it even gives my six foot frame a nice little nip in at the waist. It's a great little dress, made even MORE great by the price: a whopping $18.