In Elie Saab Couture
I'm an avid reader of a really fun website called
Red Carpet Fashion Awards
, and through it, I was introduced to this week's little-known
Thursday Style Icon
: Fan Bing Bing. The 29-year-old Chinese actress is a favorite of FC (for Fashion Critic), the girl who runs the website, and it's not hard to see why: she positively glows on the red carpet and at every event she attends.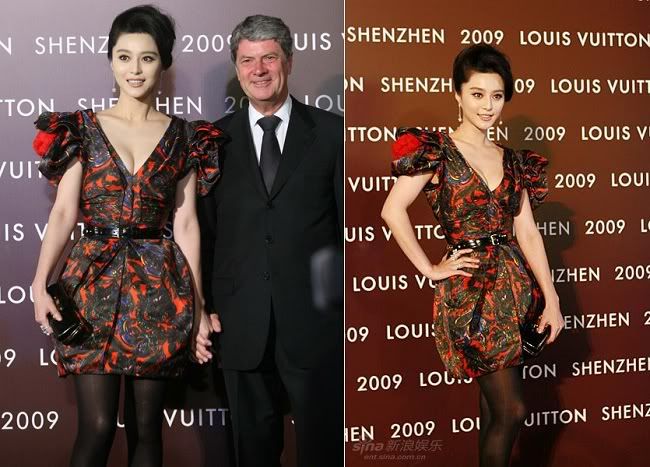 In Louis Vuitton
While many other young starlets opt to play it safe with slinky, sexy, and sparkly dresses on the red carpet, Fan almost always surprises photographers with unexpected looks that usually either pop with color or feature unusual structural details. As one of the most famous actresses and singers in Mainland China (she has been in over a hundred films and television shows, runs her own production company, and has released dozens of cds), she is also the spokesperson of many designer brands and can often be seen in favorites Elie Saab, Louis Vuitton and Chanel at their brand events.
This girl is NOT a label whore, however; along with her Valentino, Bottega Veneta, and Christian Dior, she's also known to step out in lesser known designers and Chinese designers like Laurence Hsu and Tadashi Shoji. I know some would argue that it's easy to look good when you're dressing in thousand dollar designer fashion, but I disagree- MANY celebrities have proven time and again that money doesn't buy style or class (ahem...
Heidi Klum, I'm talking to you
), and the way that Fan carries herself would probably make even the cheapest, tackiest dress look good.
Here is living proof that it doesn't pay to play it safe with fashion! She regularly wears 'unwearable' couture and straight-off-the-runway looks to events, and she shows that if you have fun, even the most avant garde pieces can work in any situation. Throw in her always impeccable hair and make-up, and you've definitely got a style icon. I would kill for a wardrobe like this.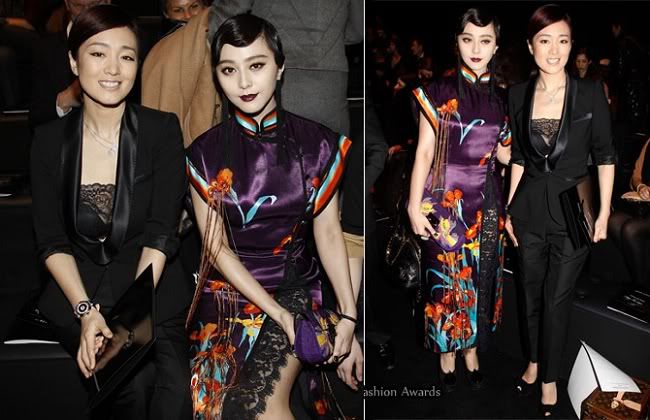 In Louis Vuitton Spring 2011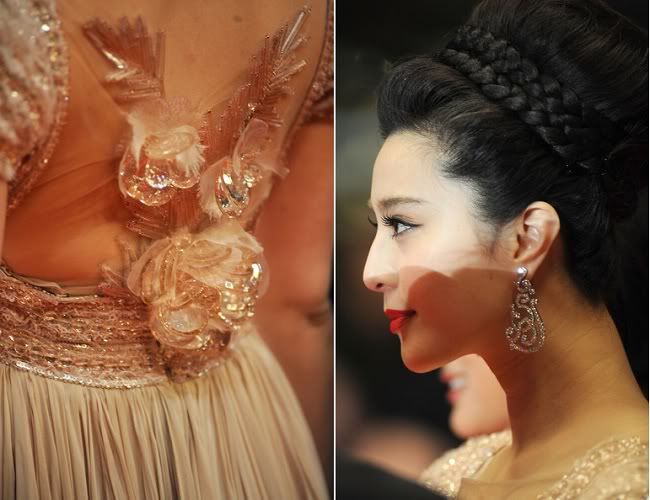 In Elie Saab Couture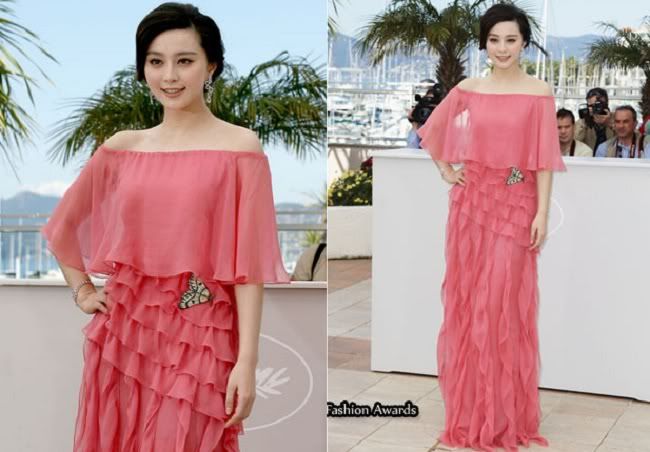 In Valentino
In Elie Saab
In Louis Vuitton
In Armani Prive
In Valentino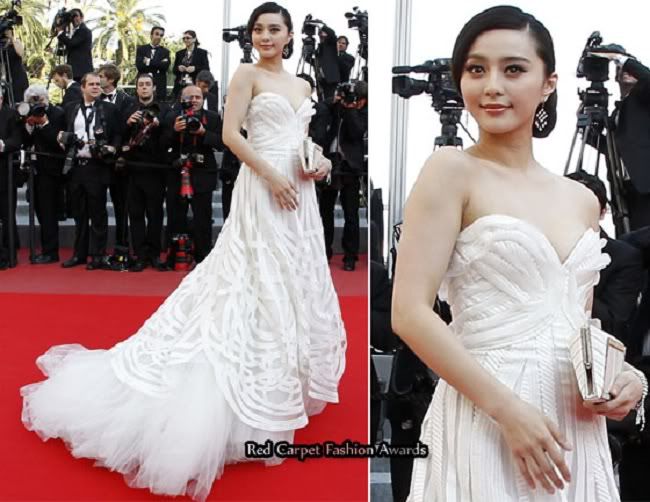 In Elie Saab Couture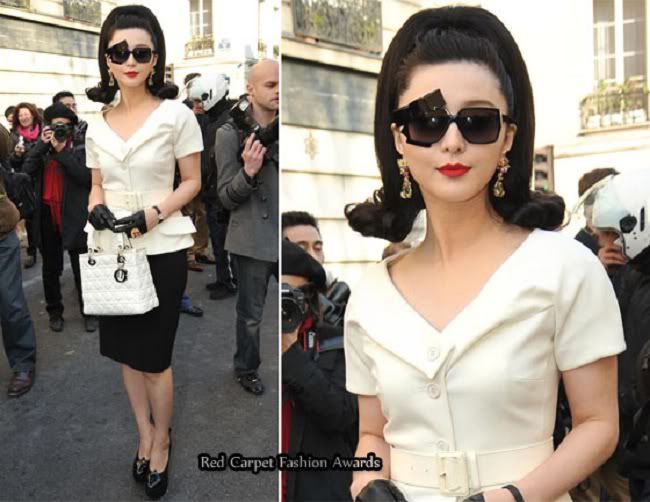 In Christian Dior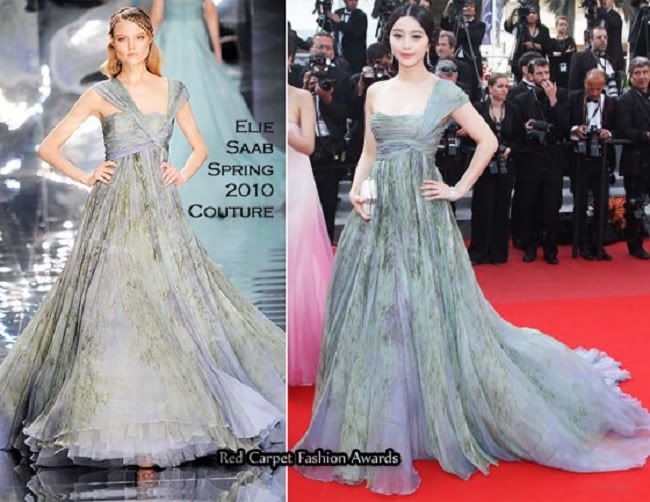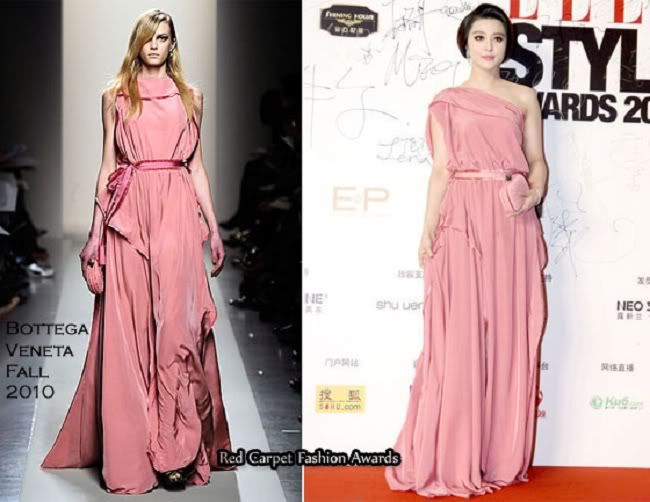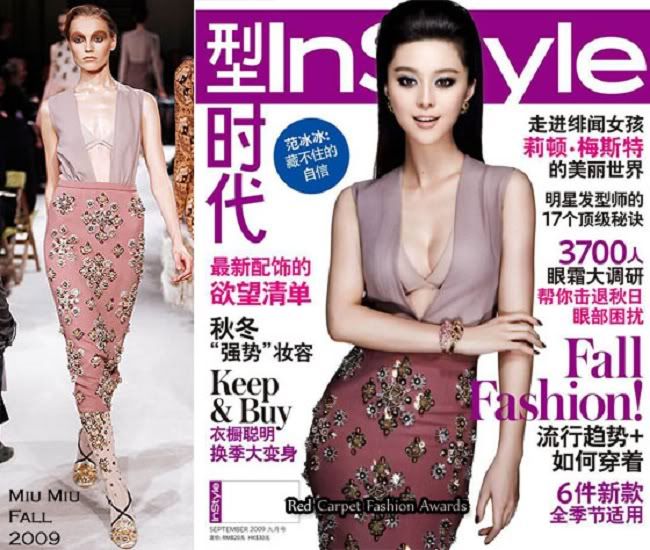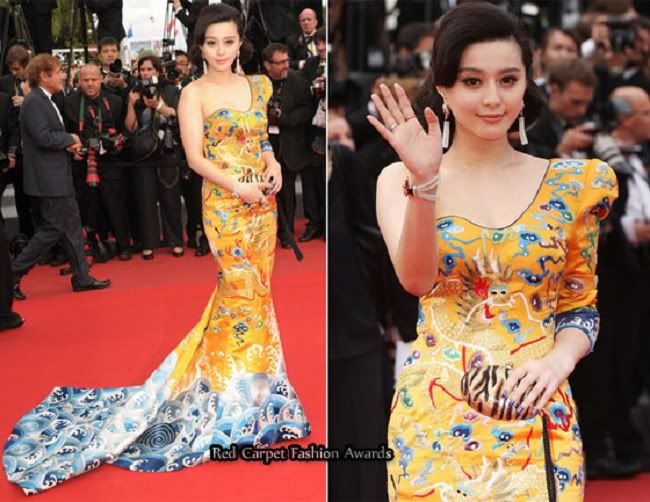 In Laurence Hsu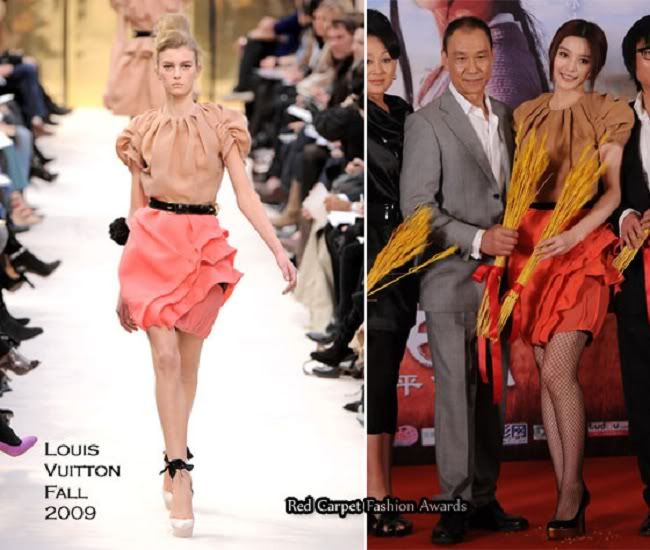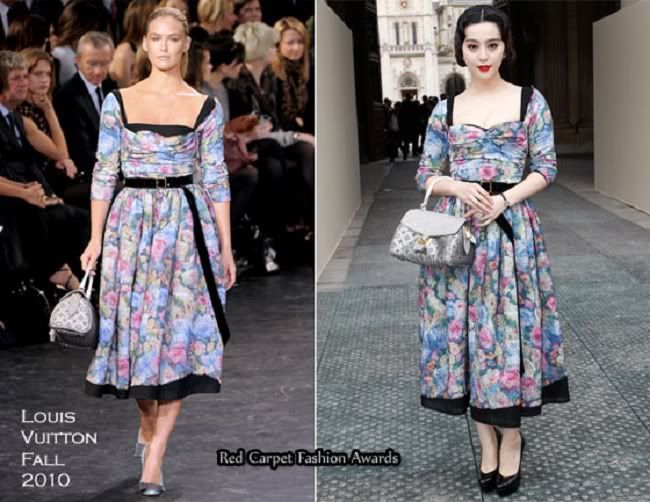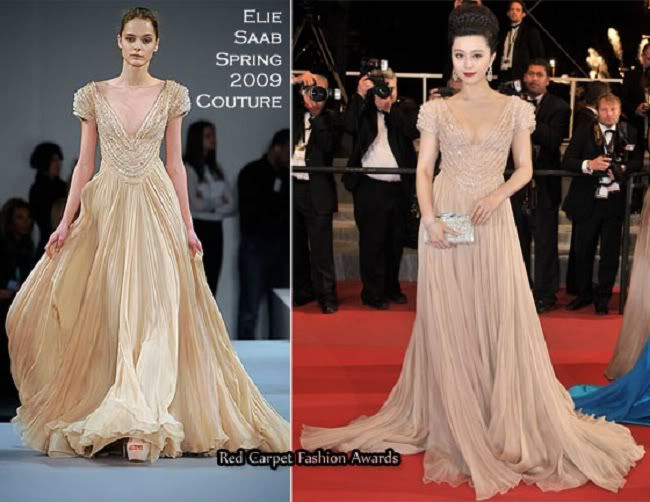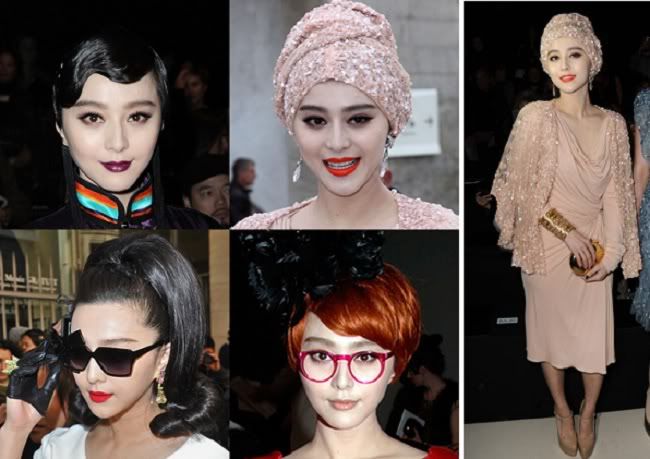 All images via
Red Carpet Fashion Awards