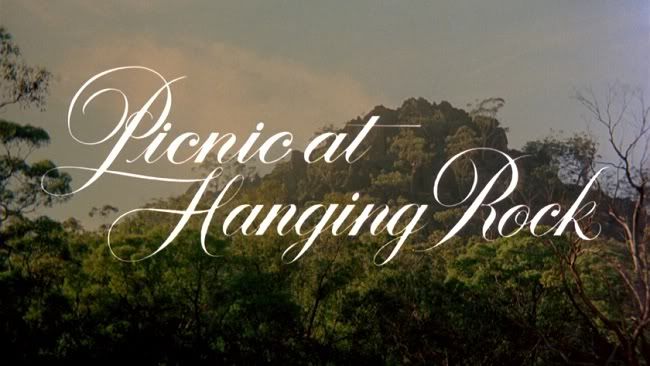 Others might be regressing to the 70's but,
ever since my mother got married, I've been on a full-on Victorian era bender
. And I have been ALL OVER Australian film 'Picnic At Hanging Rock' recently, as my inspiration for the upcoming Spring and Summer months. Based on the book 'Picnic at Hanging Rock,' the 1975 film version was one of the first critically acclaimed and internationally famous movies to come out of Australia, and it has been noted for it's mysterious, dreamlike quality.
That quality was in large part due to the clothes, period pieces that played a huge part in the storyline (which I won't ruin for you if you haven't seen it). All you really need to know is that the story concerns a group of schoolgirls and their teacher, and the trip they take to a mysterious rock formation known as Hanging Rock on St. Valentines Day in 1900. In Australia, February is the height of summer, so the wardrobe of the movie revolved around white cotton dresses and pinafores, straw boating hats, and lacy undergarments. It is the
most
perfect look for sultry days and warm nights.