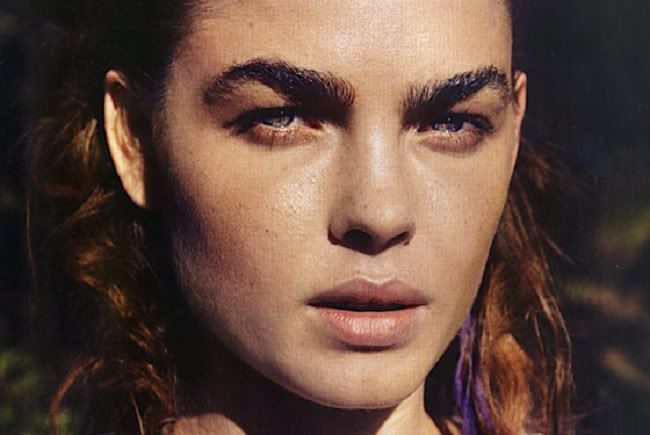 Bright eyed and bushy browed Bambi Northwood-Blyth
Some say it started with Stephanie 'Bambi' Northwood-Blyth. The 18-year-old's distinctive, wide-eyed features (hence the nickname) and killer eyebrows have made her something of an overnight sensation in the fashion world, and coincidentally, have caused a ripple effect.
After a few years of bleached and shaved eyebrows to create an edgy and heavy-browboned look, followed by a few more years of pencil-thin arches tweezed within an inch of their lives (thanks,
Mad Men
), this more natural approach to facial grooming is a refreshing change.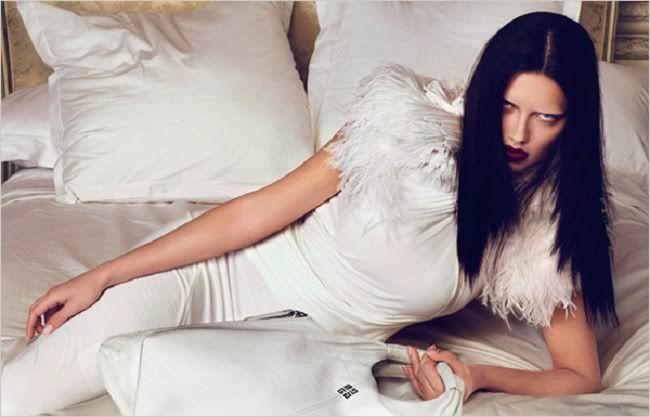 Adriana Lima in a Fall 2009 Givenchy ad
Model and actress Brooke Shields first made unkempt eyebrows all the rage in the 80's, and the resemblance between her and Norwood-Blyth in uncanny... is it any wonder the trend has caught on again? In a time where money isn't exactly growing on trees, many are embracing the extra cash afforded them by skipping a tweeze or two. Just make sure that if this is a trend you want to embrace, you invest in a good eyebrow gel
like this one
.
Shaped like a mascara and including a similar stiff wand brush, clear gel is used to keep your hair up there under control. You still want to look groomed and neat once you go natural, or else the stray hairs that grow in outside of your established arches will look flyaway and throw off the rest of your face. If the eyes are the window to the soul, you should take care of that frame, right?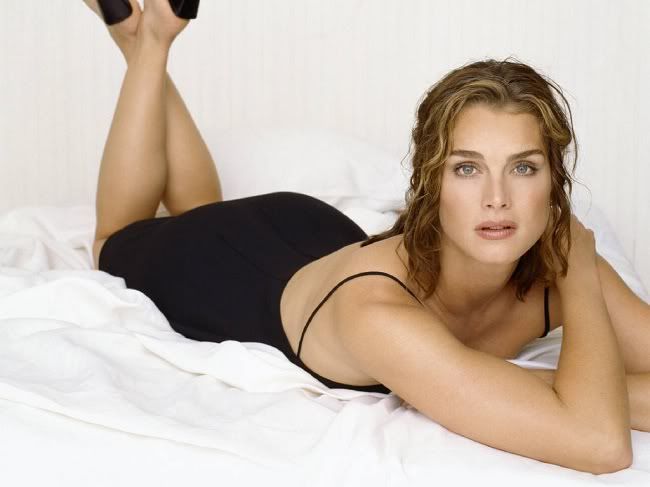 Brooke Shields
Bambi Northwood-Blyth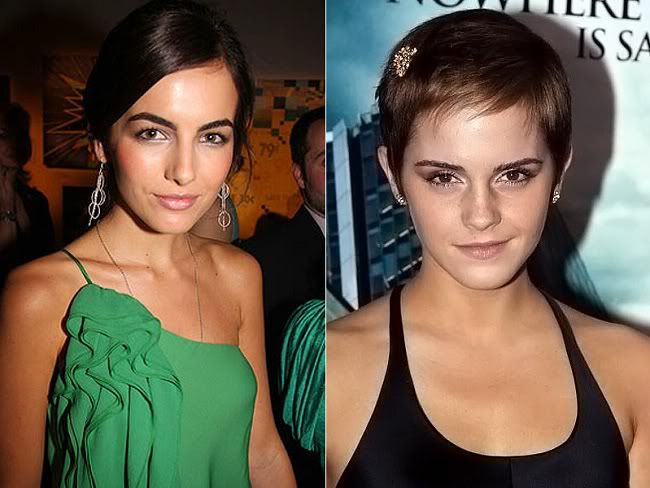 Bushy young things Camille Belle and Emma Watson