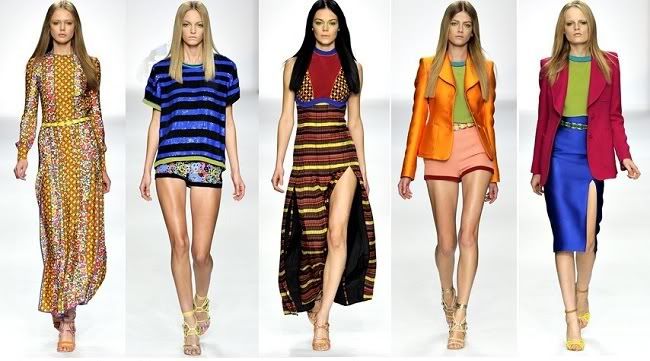 Aquilano Rimondi Spring/Summer 2011
Lite Brite
colors have blasted into the fashion consciousness this year with a fervor unlike no other. Incorporated into everything from accessories to evening gowns, one of the biggest trends has got to be neon, and it's being worn in a totally different way than the haphazard patterns of the 80's.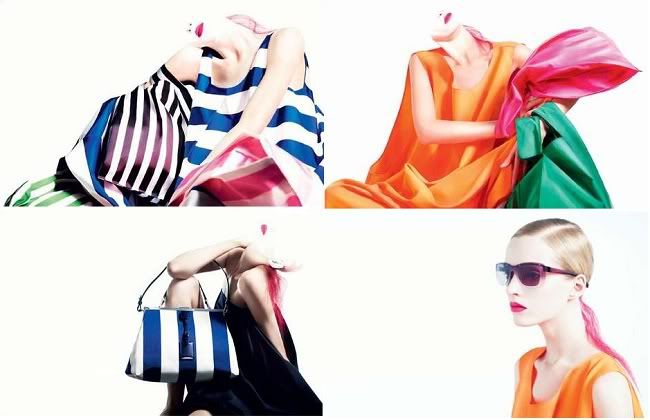 Jil Sander Spring/Summer 2011 Campaigns
Jil Sander's acclaimed Spring/Summer 2011 was a study in color, playing down the design to pump up the volume on the visual palette. It was the epitome of minimalism, pairing plain white tee shirts with tangerine skirts, and colorblocking simple pants, skirts, and jackets
together
- so yes, this season it's okay to wear your beloved yellow coat, orange pants, and red shirt all at once. Critics were in love with it;
style.com
even called it 'a standout collection' and praised its 'couture gigantism.'
Other designers quickly followed suit, and, before long, runways everywhere were resembling the candy shop. Patterns have also been influenced by the trend: dainty florals, long painted on dresses in pastels, are now being punched up a notch with electric shades that give a whole new meaning to the term 'flower power.' Stripes and polka dots are also being reincarnated in bright, bold colors.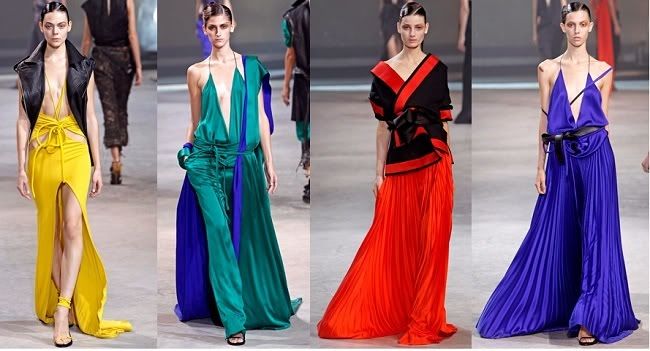 Haider Ackermann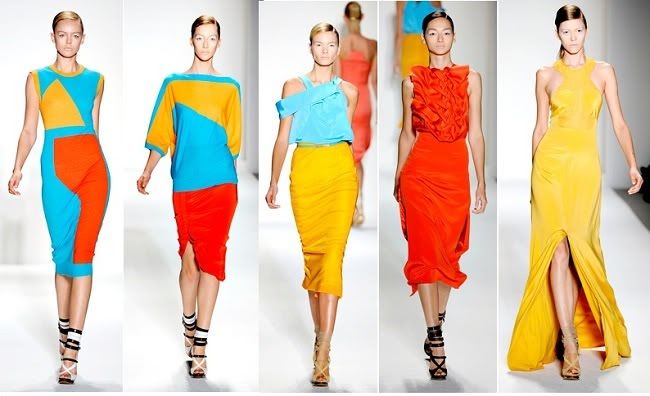 Prabal Gurung
Wearing neon in real life can be tricky. Despite what the magazines want you to believe, every color doesn't look good on everybody. If you aren't sure citrus yellow or mandarin orange is for you, be careful before you run out and buy
THAT Jil Sander tube dress
. When shopping, stick to the easy rule that deeper, jewel-tone colors, while still bright, look great on pale girls (I'm not a fan of lite brites on pale skin, as there is a tendency to wash them out), while more traditionally neon colors look good with olive and darker toned complexions. (Or pale complexions with a really, really good tan.)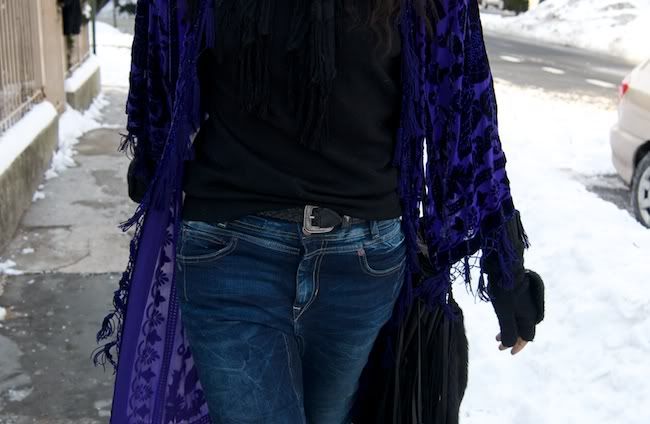 via
Where Did U Get That
Red, however, is one of those universal colors that look good on everybody. Fire engine red can honestly look good on most skin tones, but, if you're still not sure, deeper burgundy or wine reds are great on olive skin and cool, bluer toned reds are great on dark skin. (Bright red always pops against pale complexions.) Red pants are also big right now, so you can combine trends by wearing a pair like
these $38 ones from ASOS
. If neon accessories sound like your cup of tea,
Urban Outfitters
has
these great sunglasses
, $14,
these hot pink sneakers
, $48, and
this dope eyeliner
that comes in five different colors and costs a whopping $6. Plus, the name of the eyeliner is '
Models Own
.' How clever is that?
Runway images via
little moon lover