*
Trying something new here, playing around with font sizes for emphasis along with bold, underline and italics... bear with me and let me know what you think!
Cheap Thrillsss
VS.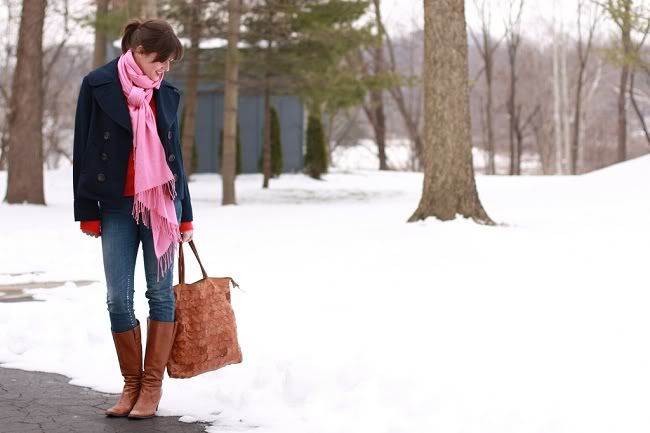 What I Wore
I've been reading blogs for awhile now, and with the one year anniversary of
Sartorial Me
coming up (in March, woot woot!), I just wanted to share some commentary with you guys on what I've been seeing in the blogosphere. The longer I read blogs, the more I see that most style bloggers are grouped into one of two factions... I'll call them Ready-to-Wear and Couture.
Many of my daily reads belong to both factions. For example,
Cindy
,
Rumi
, and
Liz
are diehard couture, while
Tania
,
Kendi
, and
Jessica
are firmly ready to wear (Cindy wears five inch heels every day-
every day
- and Tania's blog is actually called
What A Nerd Would Wear
. I don't think it gets more divided than that).
Both groups are equally successful. Jessica, of
What I Wore
, has a style book coming out, and Rumi, author of
fashiontoast
, was picked to be the face of Forever 21's Fall 2010 line and had her likeness plastered all over billboards in Manhattan. And that's actually where the trouble lies; while reading an
article about Rumi
, one commenter stated that:
"
I am not really a fan of Rumi's, simply because she represents a brand that sells inexpensive clothing while she rocks attire that's rather on the expensive side...
"
Dun dun dun. And there it is, the REAL divider between the Couture's and the Ready-to-Wear's (or, one might say, the have's and the have-nots):
price point
. Rumi regularly rocks Elizabeth and James jeans and Marc Jacobs bags on her blog, sending her outfits way into the thousand dollar range. In contrast, Elaine, of
Clothed Much
, lists each item she's wearing along with the price and store links. The tagline of her blog is 'I'm poor and I like clothes." However, Elaine has about 2,000 followers. Rumi? Or, better yet, blogger magnate
Karen
? Almost 5,000.
Why do the have's have so much more than the have-nots? (That's a mouthful there.) You could say that's because the Ready-to-Wear girls are selling an image, a label, just as well as any advertising company. And while that's true to a point, I think lots of girls also admire the artistic value of these blogs. These aren't just outfit shots with your point and click digital camera; the Couture girls live up to their names and put large-scale productions on their blogs, fully equipped with lavish backgrounds, mood lighting, and clear, crisp shots on high quality SLR's. Much like in a professional campaign, the designer duds can't help but stand out.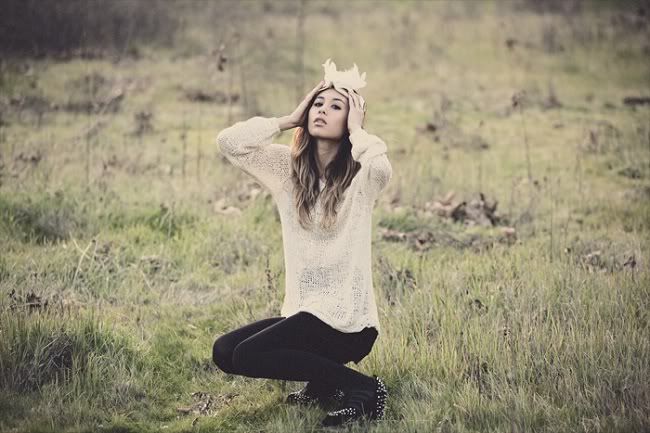 fashiontoast
VS.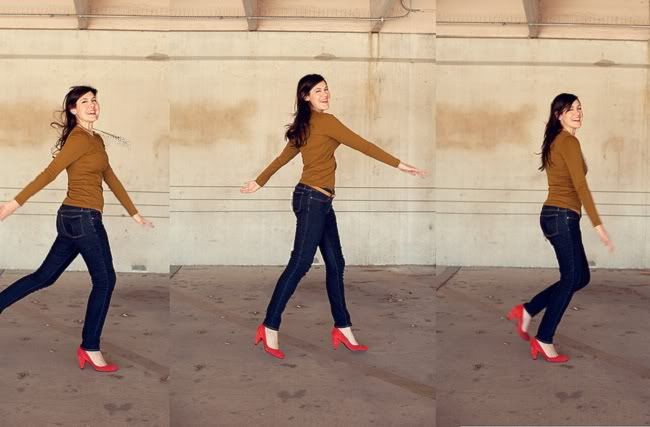 Kendi Everyday
But what the Ready-to-Wear's lack in purchasing power and artistic license, they more than make up for in sheer quality of posts. For example, Rumi has zero text on her blog, just photographs, while Elaine and Kendi are paragraph heavy and freaking hilarious. They're the literal, 'laugh-out-loud' kind of funny, and it shows in their following... because Liz's
pictures of herself on a fantastic holiday
in Alexander Wang shoes may have scored her thousands of views, but it only received 75 comments. Kendi's
red thrifted skirt in a parking garage
post, on the other hand, has 176 comments. That's probably due to the fact that she included little factoids like that the coat she was wearing in the post "... puts me one inch closer to having a full-on lunatic obsession with Kate Middleton."
Her readers feel like they really know
Kendi, Everyday.
Not just the perfect glimpses the more high-end bloggers allow into their worlds. (Because seriously.
Nobody can be this ON all the time
. And especially not in the privacy of their own home- which of course is also
fabulous
.)
But where does that leave a blogger like me?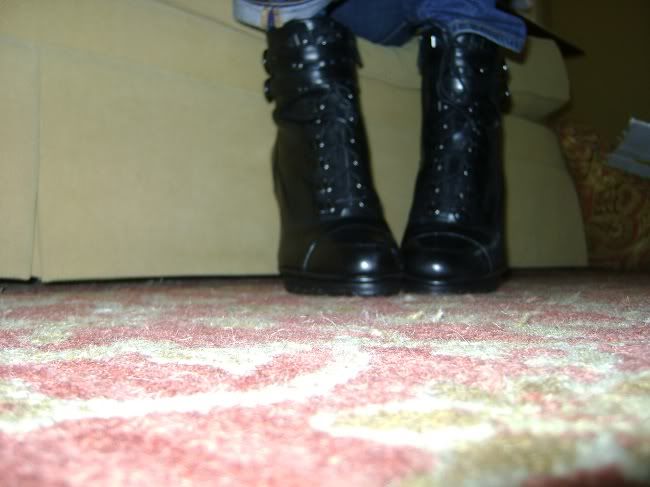 Me
VS.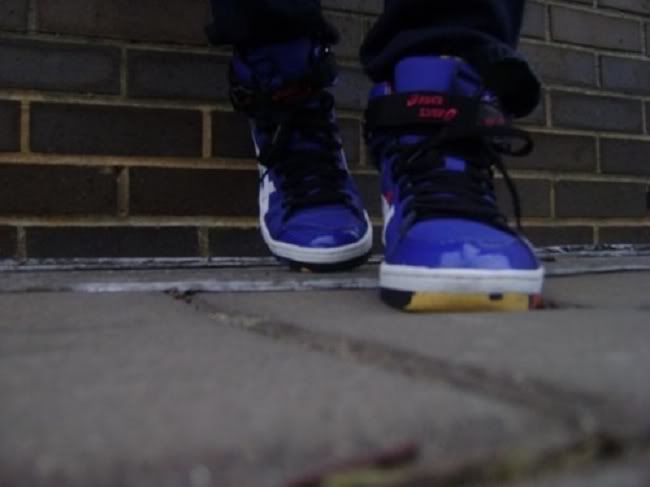 Me
I like to think I have an edge, a quirk, a little something that, while not as out there as some of the other bloggers, sets me apart (
My race
, of course, notwithstanding.) But I definitely can't afford to wear
Giuseppe Zanotti boots and YSL rings
... heck, you're even pushing it with
J. Crew
. And yes, I consider myself to be more verbal than visual, but doess that mean I'm relegated to witty banter meant to distract you from the fact that, at the end of the day, I'm just wearing jeans and a t-shirt? Is it a classic case of
beauty
or
brains
?