Brand New Monday
(except it's Tuesday): Jeffrey Campbell 99 Tie
Behold: my brand-new Jeffrey Campbells! I bought these babies almost a month ago, before the Christmas holidays, when the
Black Friday
sales were moving at full speed over at
Solestruck
. This brand has definitely been up on their game, as this makes pair number four that I own to date. And they haven't let me down yet; these solid leather wedges are just as comfortable and as sky-high as all the others.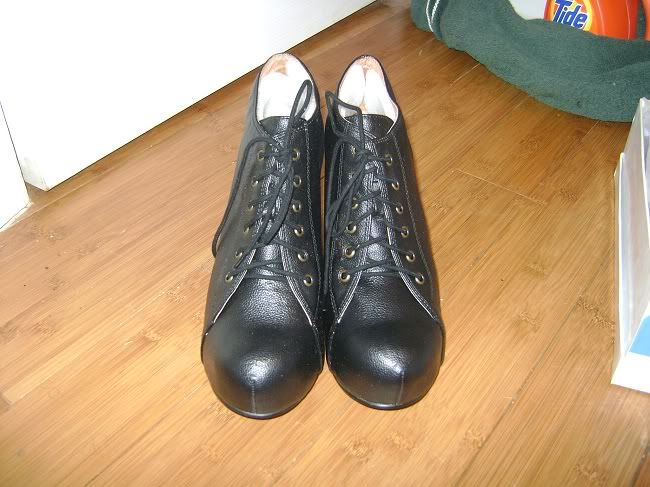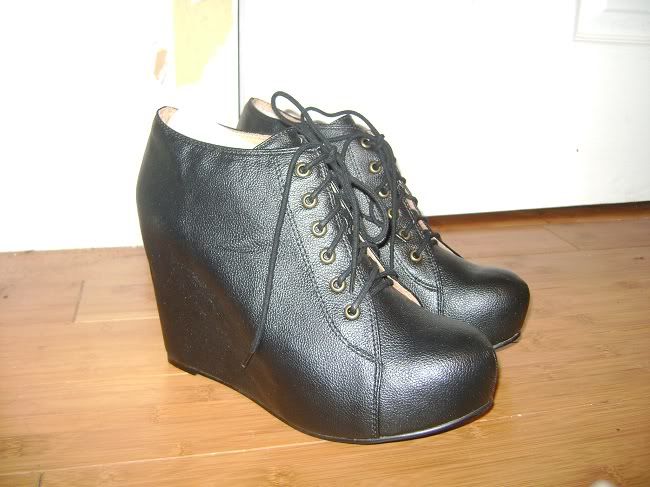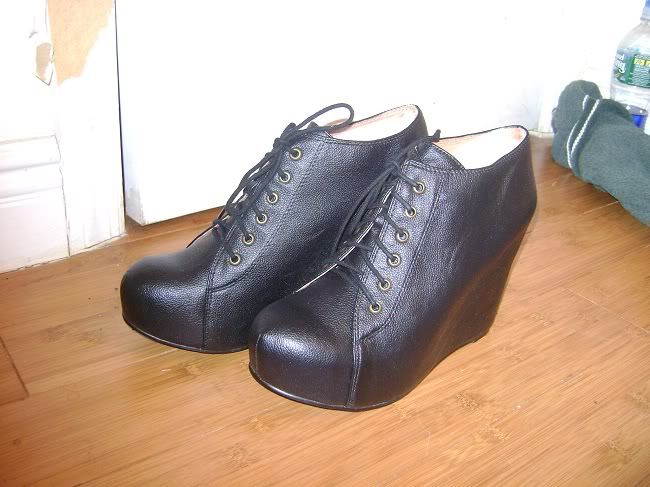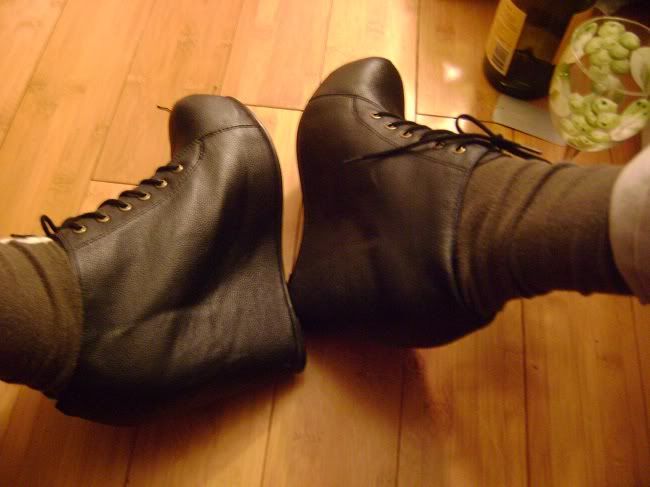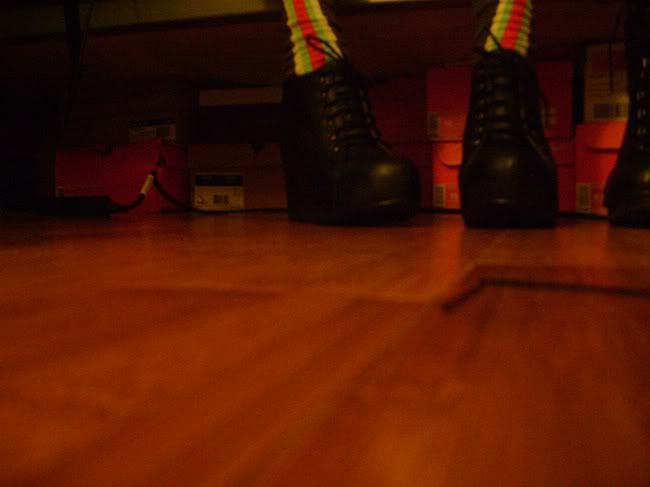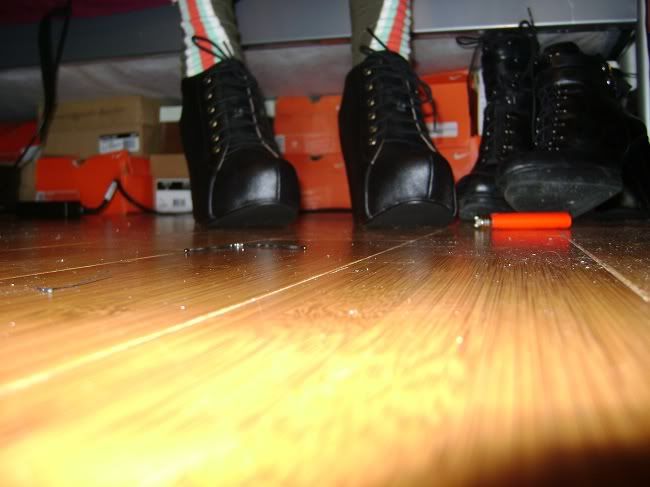 They are perfection personified. I think I'm in love.
And I'll give you a little sneak peek of next Monday: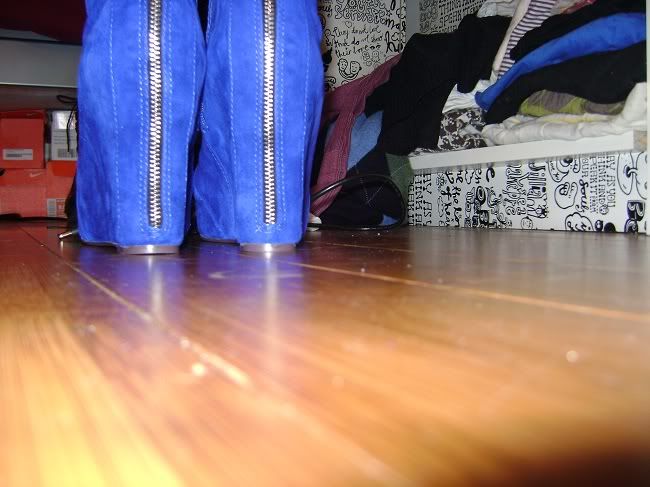 Oh, and just in case you weren't sure... yep. Those bad boys are blue suede. I own blue suede shoes. Cannot WAIT to show them to you!