"
J'adore, darling.
" ~ Catherine Baba
Catherine Baba. Can you think of a more perfect name for a stylist? I can't. (Not that I have a problem with my own name. But
Cat Baba
? Come on.) Australian-born stylist Baba lives in Paris, but flies all over the world freelance styling for magazines, fashion houses, and celebrity appearances. I love Rachel Zoe, but this woman's personal style has definitely knocked Zoe down a few notches on my best dressed list. We can all do the
seventies disco chic
look to an extent, with the right hair and a pair of wide-legged jeans. But we can't all do the 'I-Put-On-Everything-In-My-Closet-And-I-Still-Look-Fabulous' look. The undeniable confidence exhibited by Baba could teach us all a thing or two.
She is apparently notoriously private (the Biography section of her website says 'In Production' and a part of me feels like that's too witty to be an accident), so not much is known about her besides the fact that she likes to galivant around Paris on her bike. In heels.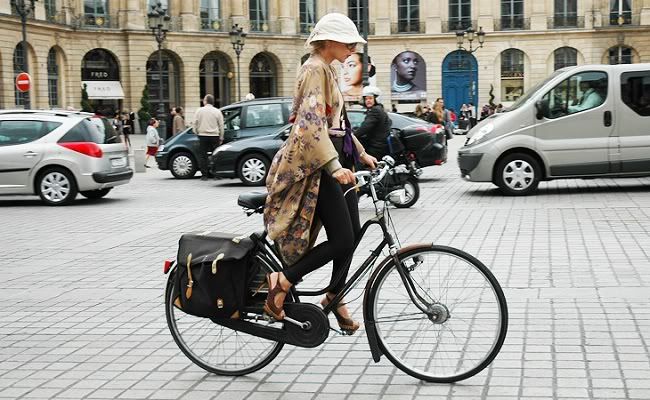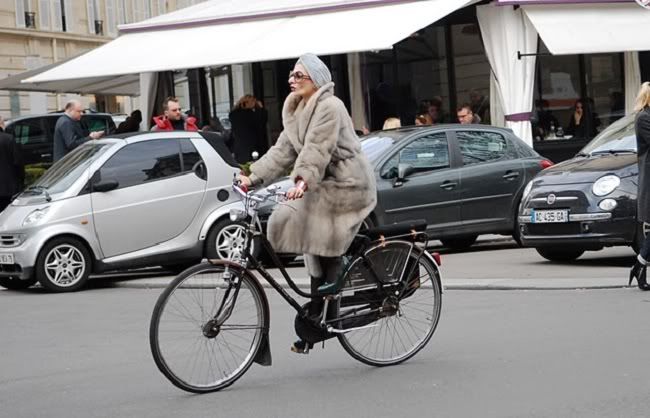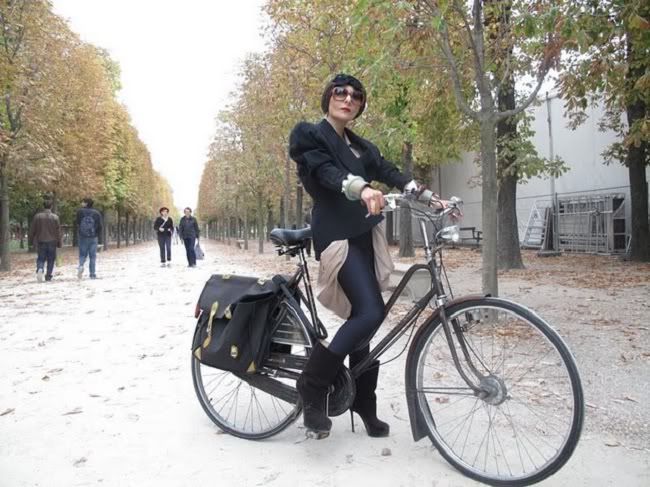 Baba has been living in Europe for 15 years, and there is clear evidence of French influence on her look. Called 'the most stylish woman in Paris,' her personal style consists of old-school French glamour with new school individuality. This is a woman completely comfortable in her own skin and her fashion choices, as unique as they may be, and she is always seen with a full face of Debbie Harry make-up and hair. Turbans, sunglasses, and furs also accessorize her ensembles of haphazard layers and bright colors.
Fashion doesn't have to be about nubile young things and the mindless following of trends. It doesn't have to reference any one bygone era, or please
anybody
but yourself. Catherine Baba is the epitome of not just wearing
clothes
, but honestly embracing fashion for artistic expression. Fashion for fashion's sake... and what other reason should there be for fashion, really? A style icon if I ever saw one.
More pics: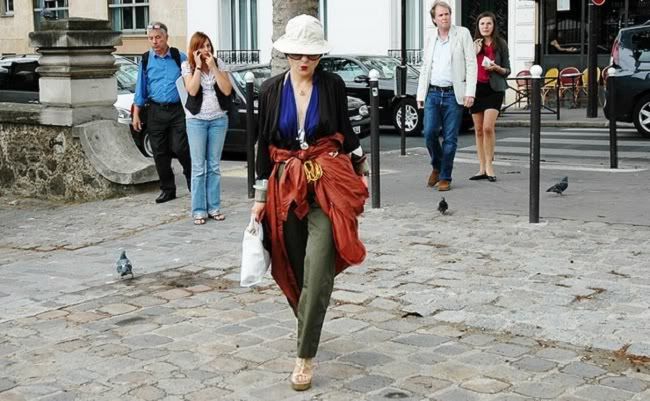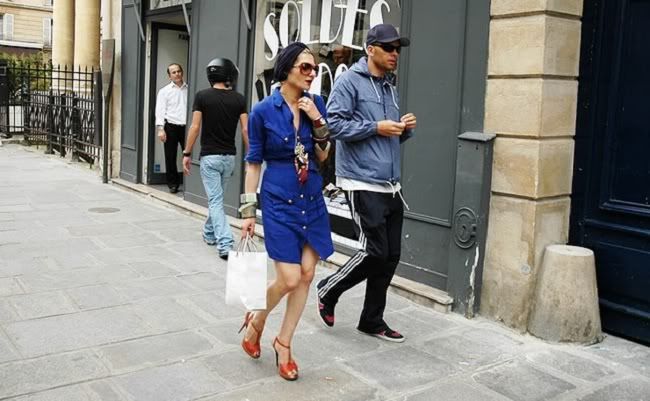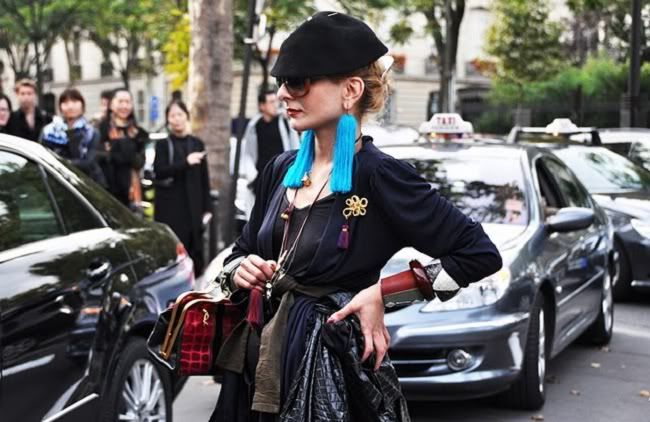 Want more? Check out Cat Baba's website
here
or her fansite
here
(all images are via these websites).