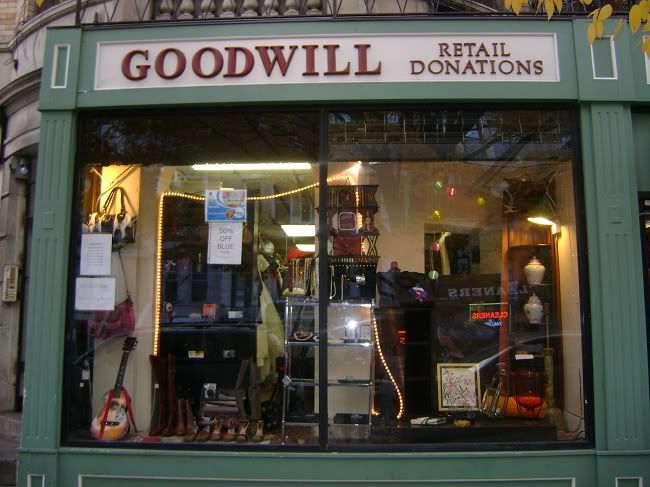 First off, I want to state I'm not really a thrifter. I have a weird phobia about wearing pre-worn clothes; I even wash items I buy new in the store before wearing them. I know what goes on in those stores before they put returns on the rack... and throwing them in the washer is not something that goes on. But I've been hearing amazing things about the thrift stores in NYC, so when the Thrifty Thursday challenge for the
blog I guest write for
came around I had to give it a try. I went to the Goodwill on West 79th Street, a shop that I'm already familiar with because I've been dropping off unused clothes there for months.
The Good
: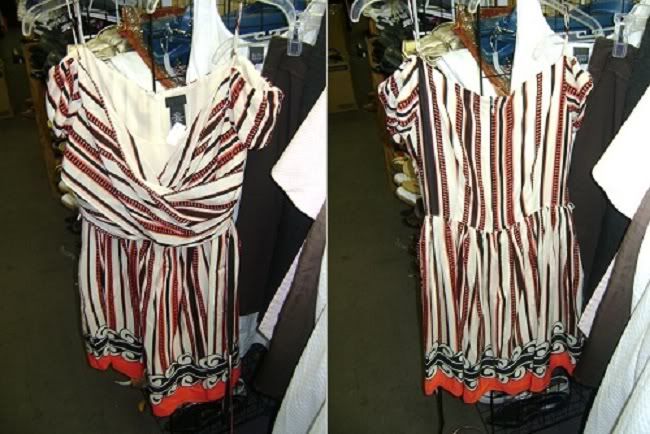 Anna Sui
Rodarte
Bebe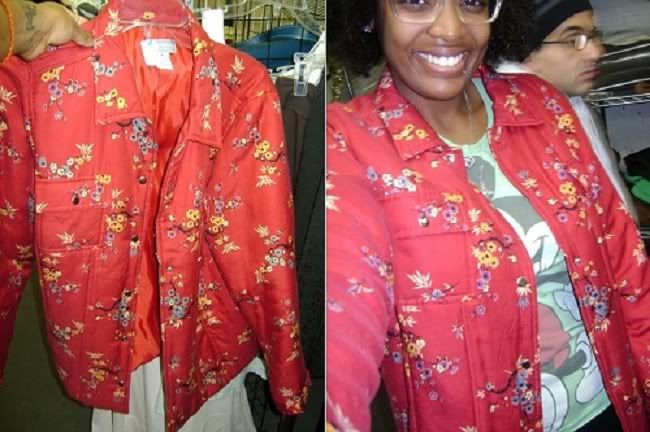 There was way more good than bad or ugly in my neighborhood Goodwill. I saw a brand new Rodarte for Target dress with the tags STILL ATTACHED, a great red jacket, an Anna Sui dress in mint condition, and a perfectly on trend
Bebe sweater with leather elbow patches and shoulders
. The Rodarte dress was a size too big, but that Bebe number almost came home with me. At the last moment I decided the price tag of $30 was still too rich for my blood and continued on.
The Bad and the Ugly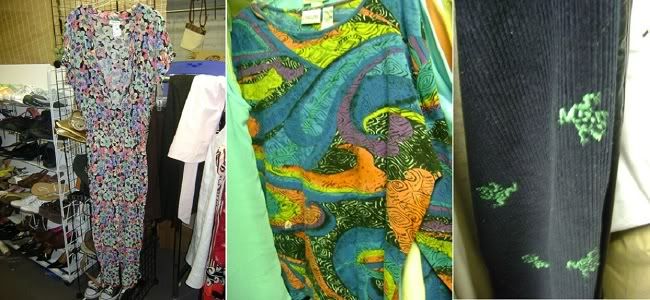 The floral jumpsuit on the far left was by far the ugliest thing in the entire store. I actually kind of liked the pattern and deep v in the front (or maybe back?), so I picked it up thinking it was a maxi dress. Wrong. As soon as I realized it was a floor-length, flowery pair of polyester pants, it was back on the rack. The Picasso-esque shirt and cordorouy frog pants (frog pants!) went into the straight up ugly pile.
I ended up leaving with two sweaters and two dresses. The sweaters were simple pullovers in black and pink for $4 each, and one of the dresses, a white cotton sheath (I think it used to be a nightgown?) was only $7! My best find, however, was a 100% silk Zara dress for a whopping… $16! There was a matching pair of $12 BCBG shoes I wanted, too, but alas, they weren't my size.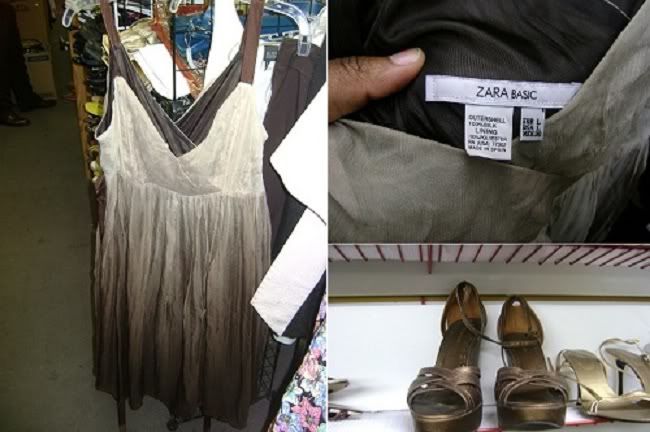 Four high quality items for only 30 bucks. All in all, there was a ton of great stuff at the thrift store, and I definitely consider myself converted. I can't wait to go back!