Day 2 of NYE shopping was with one of my other BFF's, Carmen... she is notoriously camera shy so this ONE snapshot of her was all I got from our shopping trip. She went home with a super fun, golden sparkly dress from H&M, and also forced me to try on one of those hideous creations Lanvin put out, which I won't even put on this blog. Trust me, it was
bad
... I believe she said it looked like 'An intern pieced it together on two hours of sleep and a cup of coffee.' And it was $200! No bueno.
What is this? A bow tie? A waist tie? We couldn't decide
The final two options for my own New Years look are as follows: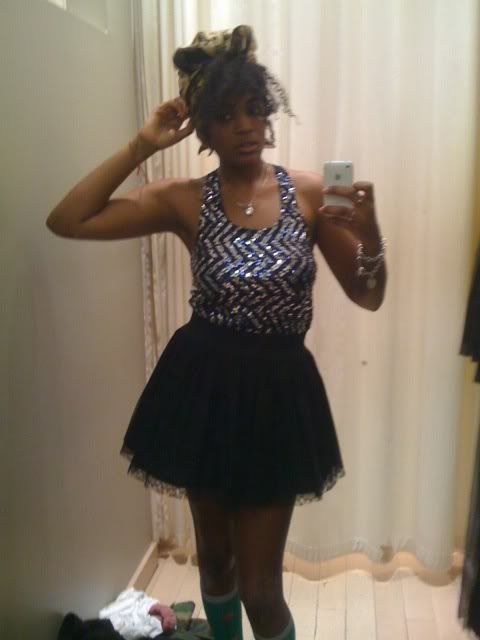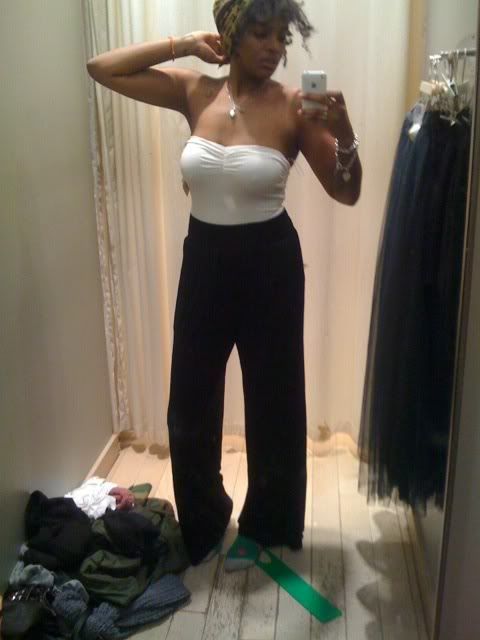 I'm REALLY feeling that jumpsuit for a seventies, disco-era feel, and for a different look from the short, sparkly dresses that everyone wears every NYE (myself included). But the sparkly top and poofy skirt combo are just too adorable to not be in the running as well... I guess we'll see which one makes the final cut!