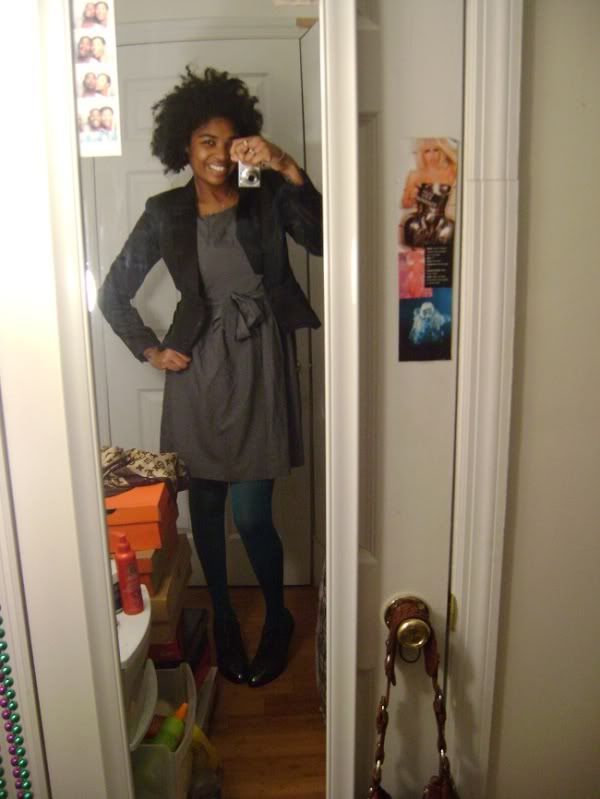 I've had this dress for a couple of years now; I bought it from H&M for a work function from when I still worked at Bank of America. I don't normally go for things this plain, but the cut of the gray shift dress was pretty and it had pockets- always a plus! It also has a nice sash that can be worn in the front or back. I originally tried it on with my Zac Posen blazer and the bow tied in the front: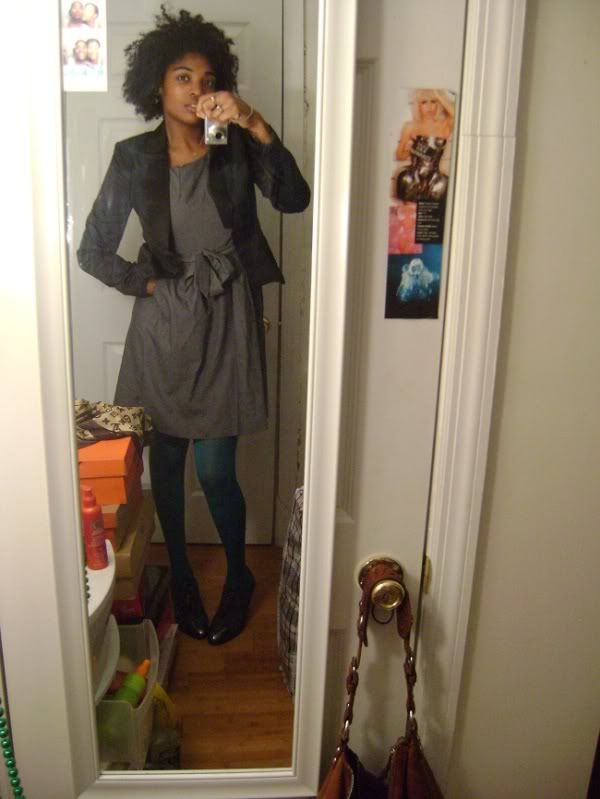 But I ended up wearing it this way, with the sash tied in back and a strand of trusty pearls to offset the look. The colors were quite basic so I paired the dress and jacket with teal tights and
these booties
.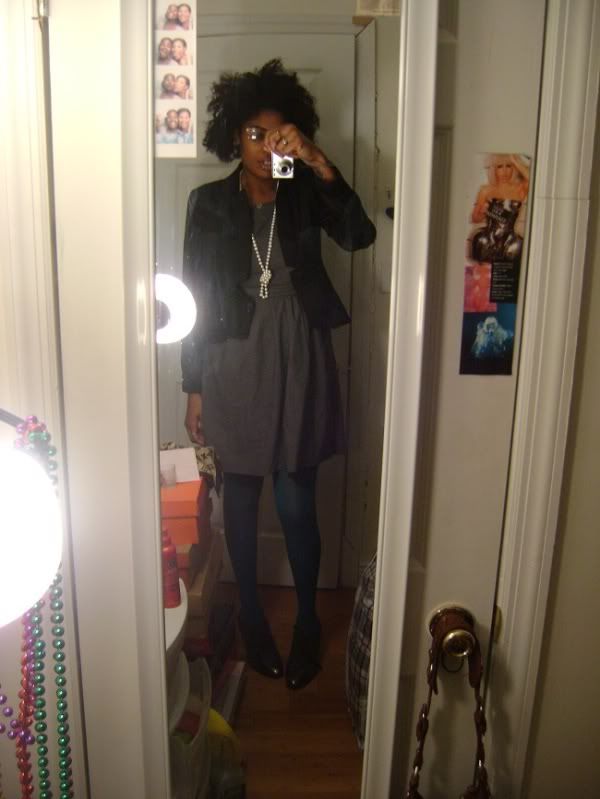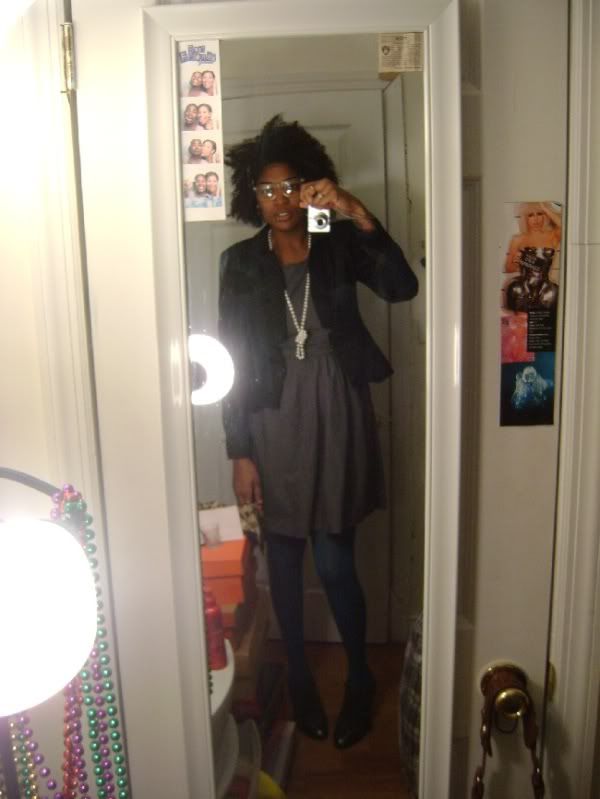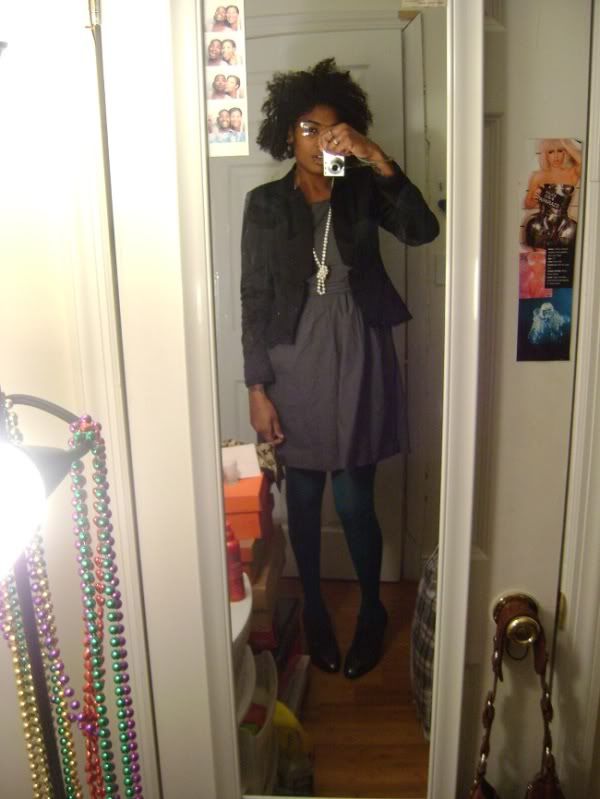 Here's the silhouette of the dress without the jacket. Cute, no?