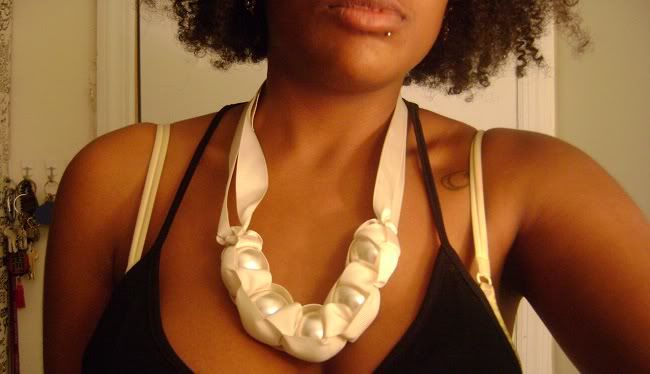 Pearl and ribbon necklace from H&M
This weekend saw me and the BF attend her cousin's birthday in midtown (I think the place is called HK?). I'm not quite sure how old she was turning or even what time the party started, seeing as how we didn't get there until around 1 A.M. Jess attended a sweet 16 before, and was fairly wasted by the time we got to HK. The more drinks, the merrier!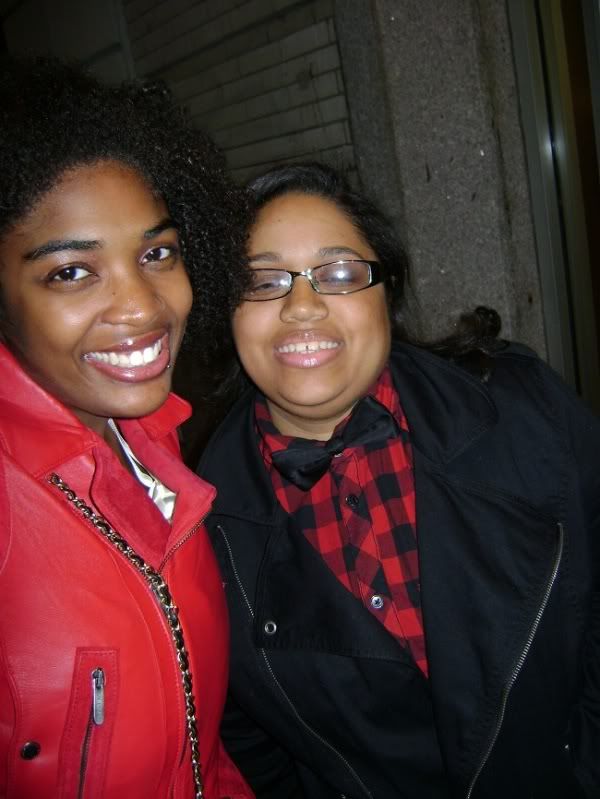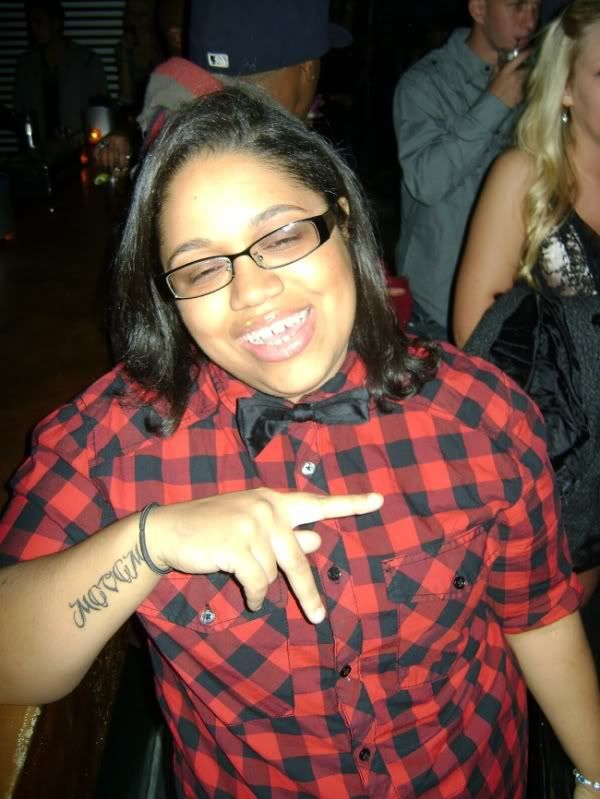 Jess is definitely merry... bow tie's are her thing these days
It was my first time clubbing in a while, and I had a really great time. There were a ton of people there, but it wasn't I-can't-breathe-sweaty. It had a lounge feel to it, as well, with benches and comfortable chairs. Those are the best types of bars because when your feet hurt, you can give them a break. (Not that my feet hurt. I had on my Jeffrey Campbell Mary Roks wedges, which are
officially
my favorite shoes.) There were also really cool pieces of art on the wall featuring sexy cartoons. Interesting.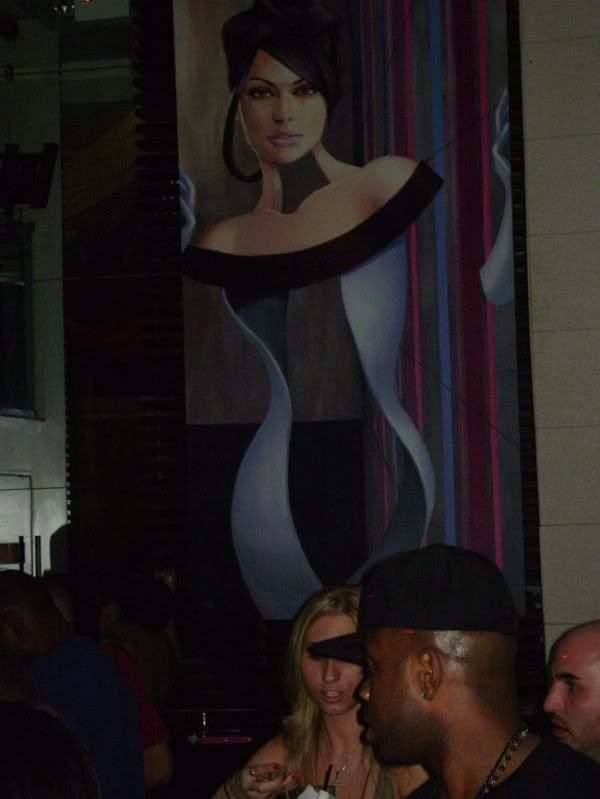 The birthday girl was SO lit! I don't think I've seen anybody have this much fun on their birthday in years. Plus, her friends kept going over and requesting shoutouts, so, every five minutes the deejay would say 'And a big happy birthday to Rosie!' and we would all cheer.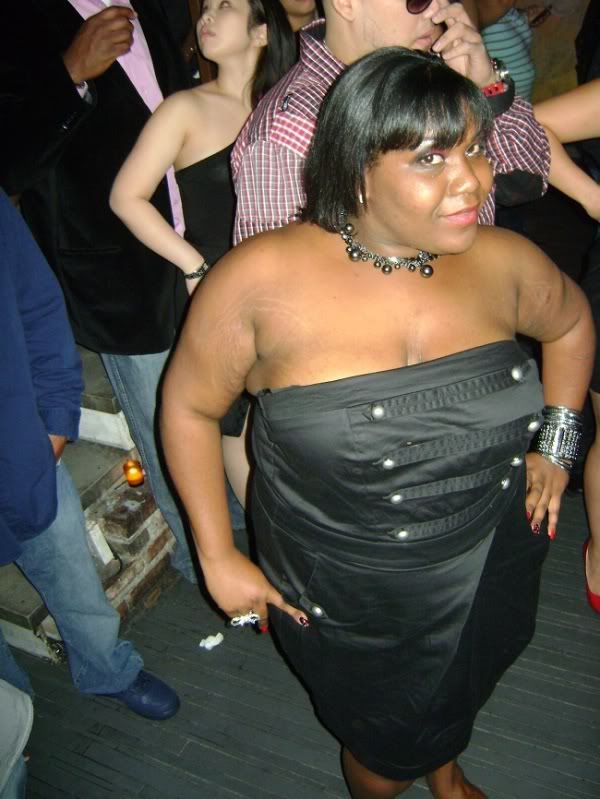 Rosie, the Birthday Girl
Velvet and sequins... Trend Alert!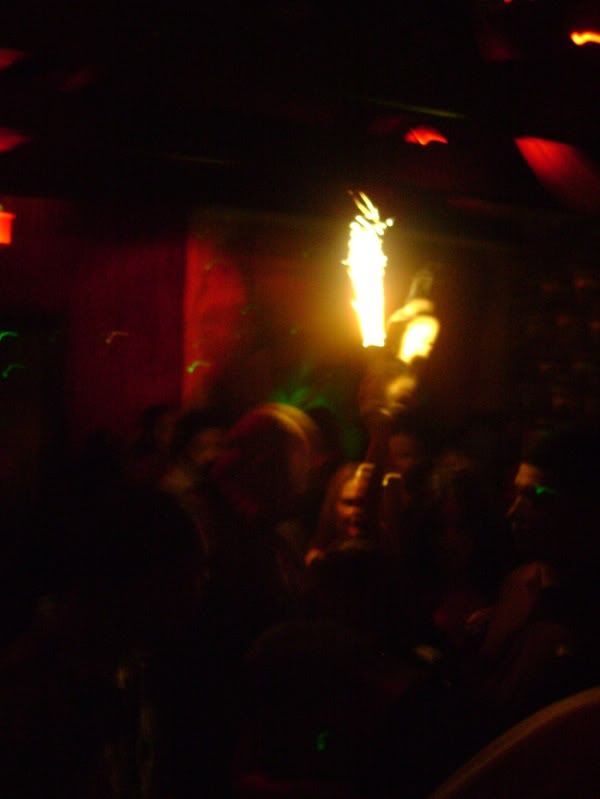 Sparkles!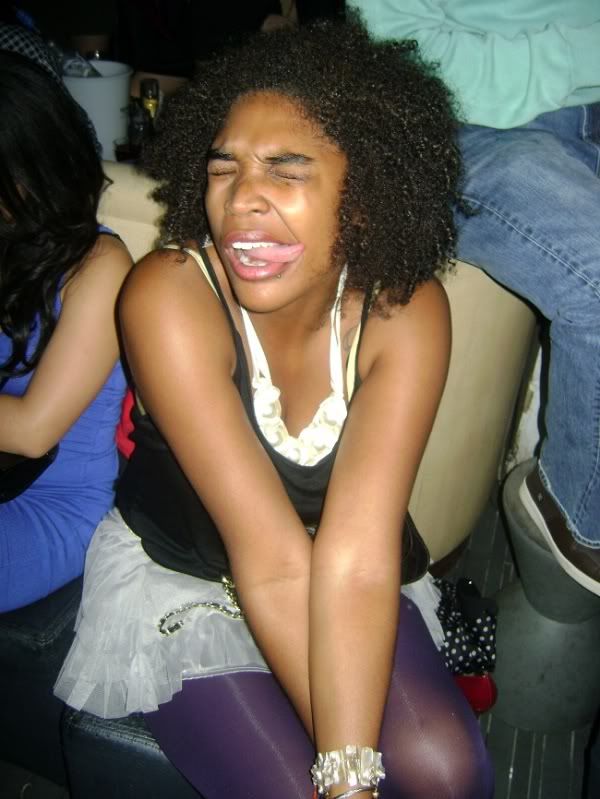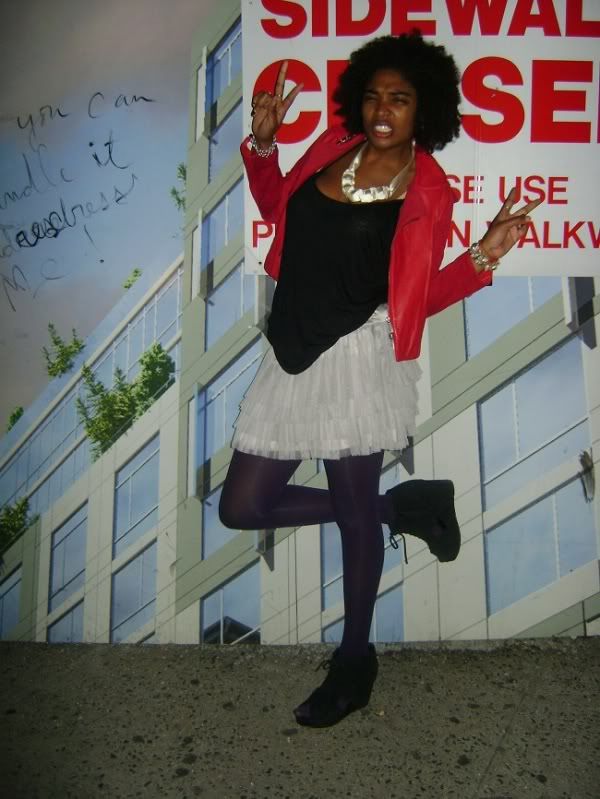 I've come undone... how did that shirt become so exceptionally untucked?
I wore my tutu! I bought it on sale at H&M in the middle of the summer, and have only worn it once, to the
Sex and the City 2
premiere. I've been looking for excuses to wear it ever since, and even though it didn't make the cut for Halloween, I love the way it worked in this outfit. The oversized tank top is from Urban Outfitters, and the purple tights are from Nine West.
I used to have dozens of tights and stockings, but they have somehow all mysteriously disappeared- all I have left are this purple pair, a teal pair, and a polka dotted pair. At the last minute, I threw on my red leather jacket and ended up wearing a good amount of non-matching colors: gray, black, purple, and red. I'm not really a fan of matching, though... I feel like it's more important that items compliment each other colorwise than match exactly.