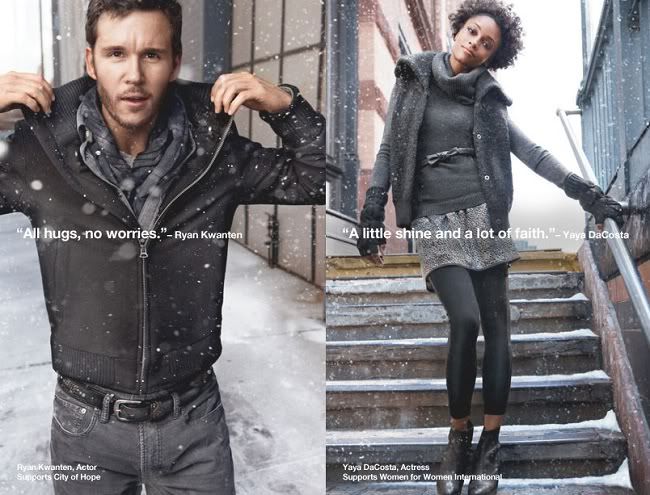 Familiar faces Ryan Kwanten and Yaya DaCosta
The new
Gap lookbook
is out, and features seven mix-and-match looks made of interchangeable separates. While the motto reads '
Ready, set, sequins. Shine through this holiday in our favorite standout styles
,' I found it all to be anything but special. In fact, it was quite, well,
boring
. While other holiday collections feature
shimmering metallics
,
bright colors
, and
interesting details
, Gap's utilizes shades of gray and... gray.
The materials used were right on trend, but the way that they were paired up wasn't exciting. The fourth look, for example, included a silky party skirt, cotton tank top, and sequin bag. Which is all well and fine in concept, but in this bland, monochromatic palette, what holiday party is this going to? The most interesting thing about the look was an oversized cardigan that isn't even in the lookbook.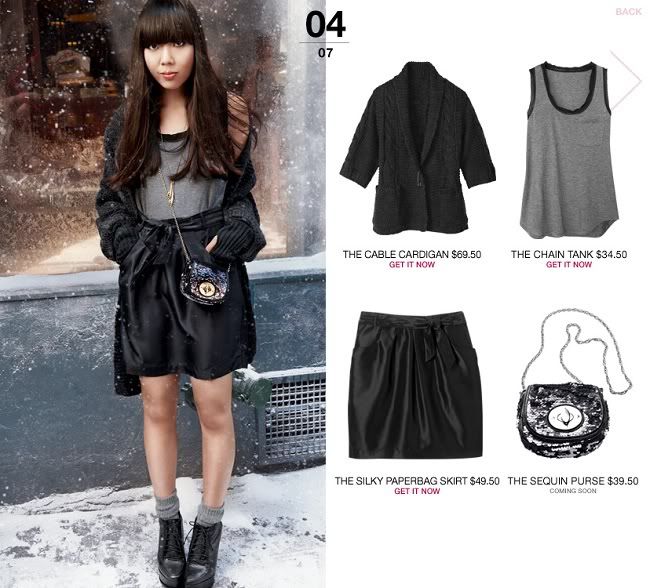 I can't lie; there is a timeless quality to many of the pieces that is undeniable. A
pretty sequined skirt
could be worn with anything, and a
sherpa motorcross sweater
is a fun mix of edge and homey comfort. But the styling is all off, and there is way too much holiday chic (everybody is standing around outside looking too cool for coats, even though it's snowing) and not enough holiday cheer. Whatever happened to old Gap holiday campaigns like this one: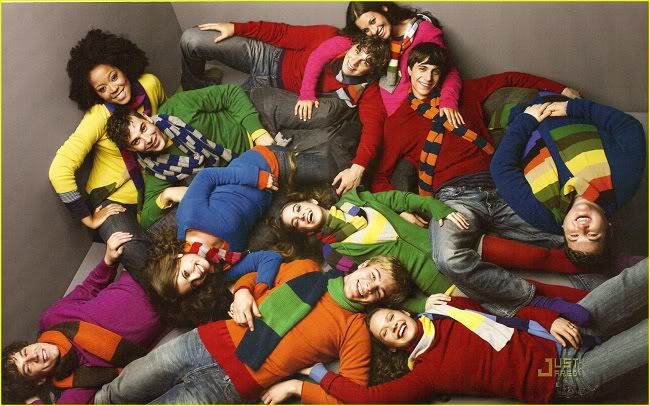 Gap Holiday 2007