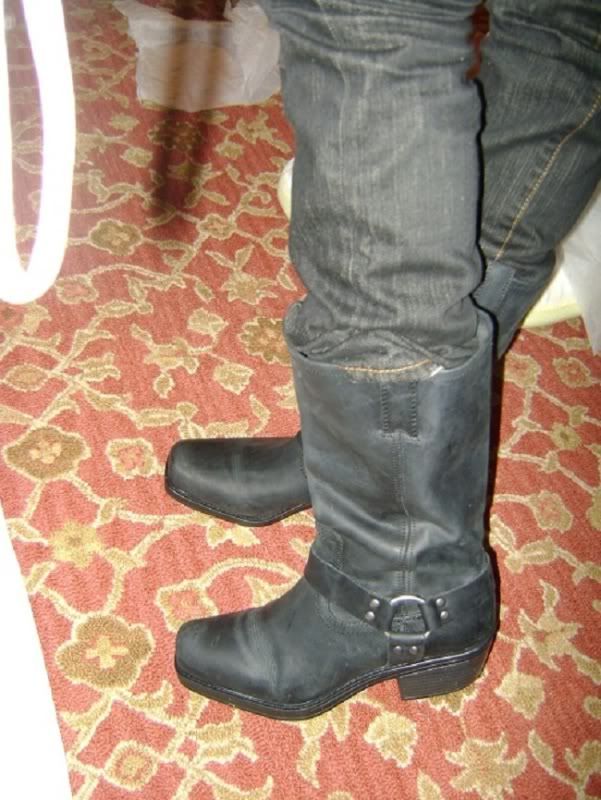 Katherine Leather Boot
, $50
I own quite a few pairs of boots, but outside of my patent Doc Martens, I don't have any in black. Once I saw these boots on the Target website, I flipped. They're amazing! They come in tan, black, and brown and are made out of genuine leather with a rubber sole. (My picture kind of sucks, but the quality really is very good.) They are also almost identical to
this Frye pair
, which are more than five times their price at $318. Target has always been a one stop shop for me, but I am really liking them for their shoes recently.
These oxfords
are great, and I was also checking
these ankle booties
out. They have a perfect rating and a perfect price tag: $23.
The Frye pair: