ASOS Laser Cut Leather Shorts
, $109
Shorts? In winter? Sounds like an oxymoron of the highest magnitude, but nothing is chicer this season than walking shorts made out of heavyweight fabrics. Cable knit, wool, and leather shorts like
this $50 pair
from Asos and this
under $100 pair
from Shop Bop are spot on.
Everyone has paired a short dress or skirt with tights and boots in winter, and the logic to wearing shorts is the same. They can be worn over thick, cable-knit leggings and tights, but the casual nature of shorts also makes it easier to pair them with flats. The warm, heavy fabrics keep you from freezing.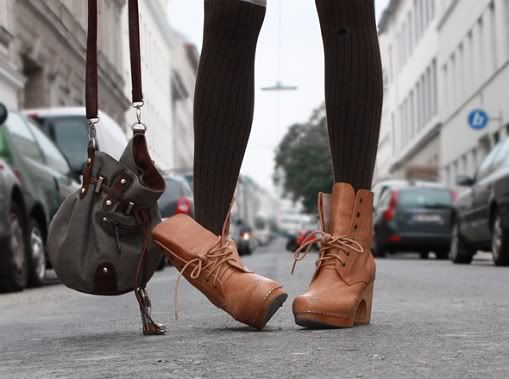 via
styloretic
To balance out what is essentially bare legs, follow the rule of proportions. Everything should be covered up top, preferably with the chunky knits and faux fur that are also huge this seaon. But if three trends at once just isn't for you, you can take it the simple route, like Katie Holmes, by wearing long sleeves, a scarf, and jacket.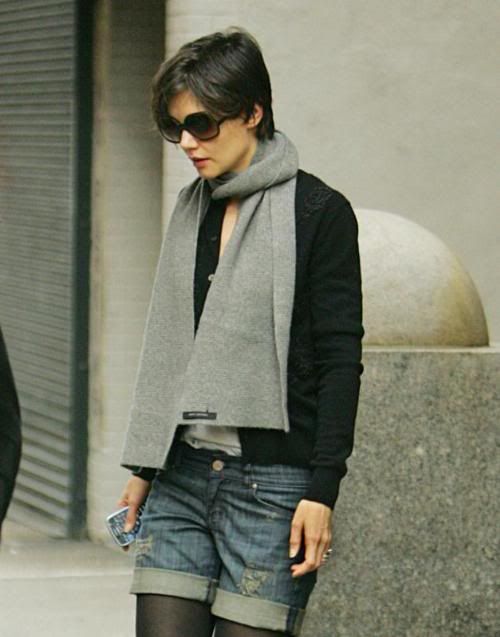 Katie Holmes in NYC